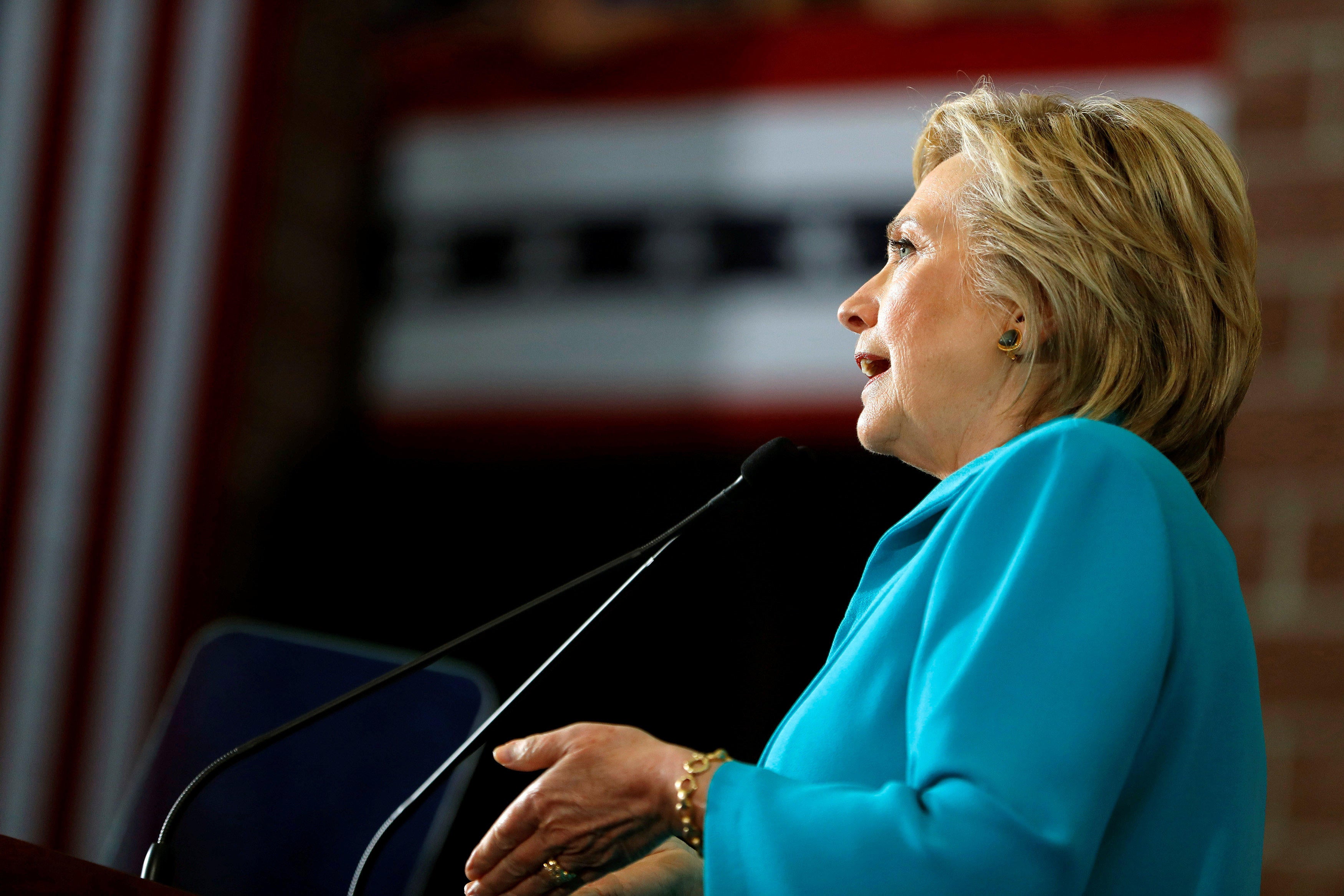 Poll: Hillary Clinton leads Donald Trump nationally by 7 points
Hillary Clinton leads Donald Trump nationally by 7 percentage points, according to a Monmouth University survey released Monday.
The poll found that 46 percent of likely voters support Clinton and 39 percent back Trump. Seven percent said they support Libertarian Gary Johnson and 2 percent back Green Party candidate Jill Stein.
Clinton's lead has narrowed since the last Monmouth poll taken earlier this month found that she had a 13-percentage-point lead among likely voters and a 12-percentage-point lead among registered voters.
The latest survey found that 85 percent of Democrats support Clinton, which is slightly down from the 92 percent support she had in the last poll. More than three-quarters of Republicans back Trump, which is unchanged from a few weeks ago.
Thirty-seven percent of independents support Clinton and 32 percent support Trump. In early August, Trump led Clinton among independents.
Nearly a third said it's important for presidential candidates to release their tax returns, nearly a third said it's somewhat important and 36 percent said it's not important. Trump has refused to release his tax returns because he claims he can't while he's under audit. A quarter of voters said they believe that's the reason why he's hiding them while a majority, 52 percent, said they believe they contain information he doesn't want the public to know.
Nearly three-quarters said they are aware that Trump hasn't released his tax returns and 6 percent said they thought he had released them already.
The poll found 51 percent of voters have an unfavorable view of Clinton and 57 percent have an unfavorable view of Trump.
The poll surveyed 802 registered voters in the U.S. between August 25 and 28 with a 3.5 percentage point margin of error.
Thanks for reading CBS NEWS.
Create your free account or log in
for more features.