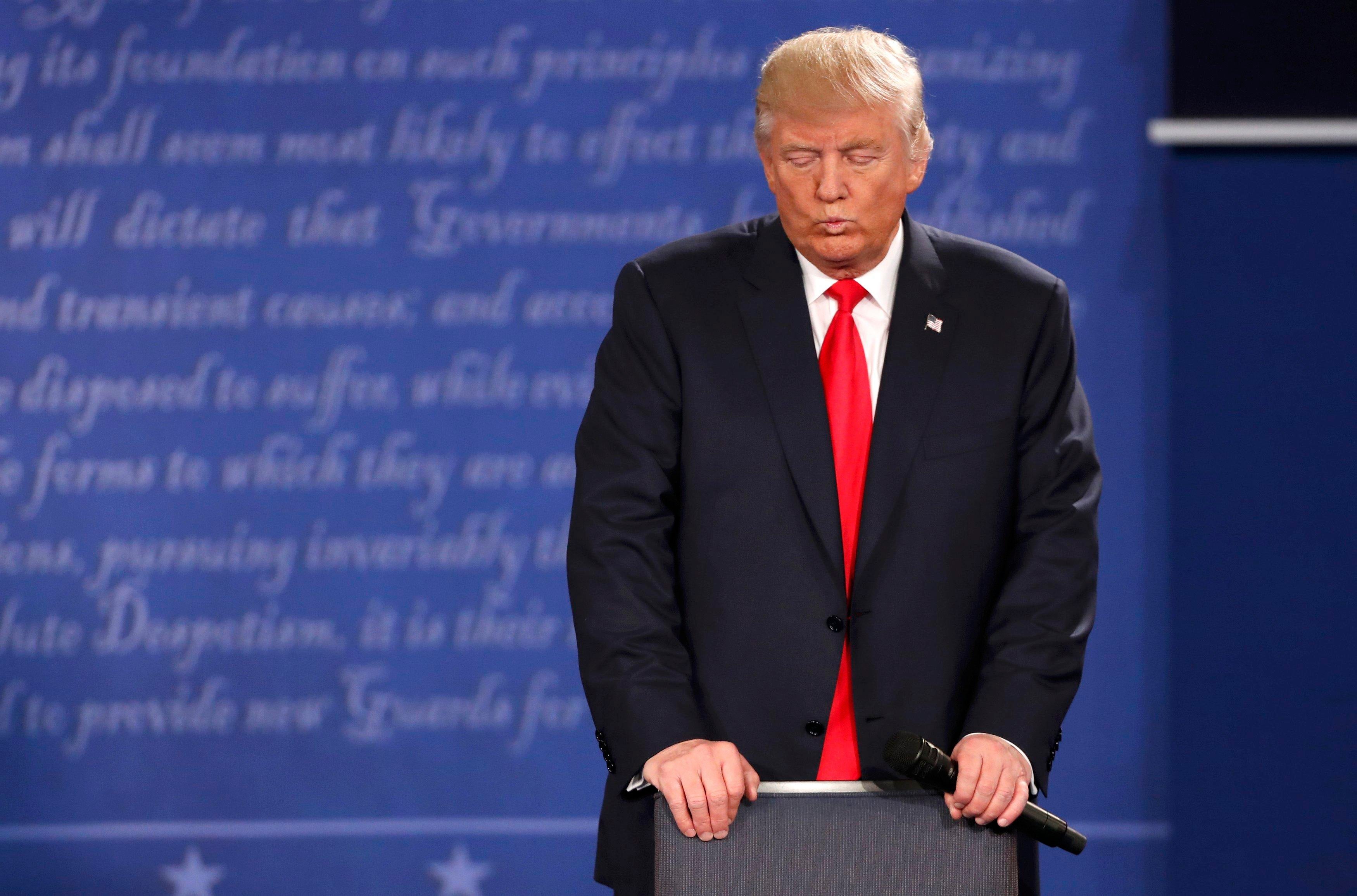 Poll: Hillary Clinton leads Donald Trump by 14 points nationally
Hillary Clinton has opened up a 14-percentage-point lead against Donald Trump nationally, according to an NBC News/Wall Street Journal poll released Monday.
The survey found that in a two-way race between the two nominees, Clinton leads Trump 52 percent to 38 percent, up from a 7-percentage-point lead last month.
In a four-way race involving third-party candidates, Clinton leads Trump by 11 percentage points -- 46 percent to 35 percent, up from Clinton's 6-percentage-point lead in last month's poll.
A majority of voters, 52 percent, said the videotape of Trump making lewd comments about women in 2005 that surfaced Friday should be an issue in the campaign while 42 percent said it shouldn't be an issue.
Fourteen percent said the videotapes should prompt House and Senate Republicans to call on Trump to drop out of the presidential race and 9 percent said those Republicans should drop their endorsements of Trump.
On the question of congressional preference, Democrats have a 7-percentage-point lead -- 49 percent to 42 percent. According to NBC, that's the Democrats' biggest advantage since the same question was posed in Oct. 2013, amid the 16-day government shutdown.
The poll comes out on the heels of a House Republican Conference call Monday morning in which Speaker Paul Ryan told his members that he won't defend Trump anymore and won't campaign with him and will focus over the next 30 days on keeping the House majority, according to a Republican on the conference call.
The Republican National Committee (RNC) is convening a separate conference call Monday, according to Politico.
Since the 11-year-old video of Trump surfaced Friday, 29 Republicans have called for Trump to drop out of the presidential race and 44 Republicans have condemned his remarks, according to a running count by CBS News.
The poll surveyed 500 registered voters between Oct. 8 and 9 with a margin of error of 4.4 percentage points and 4.6 percentage points for all likely voters.
Thanks for reading CBS NEWS.
Create your free account or log in
for more features.