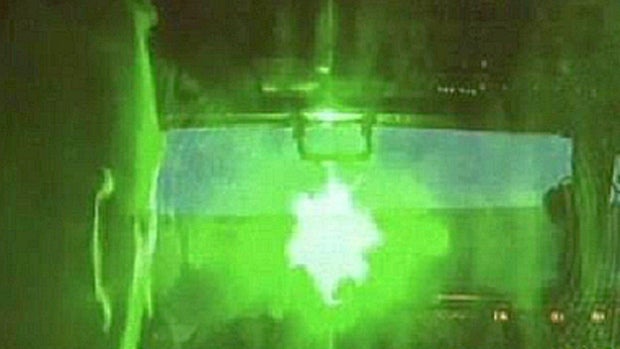 Pointing laser at helicopter brings 14 years in Calif. prison
FRESNO, Calif. - A California man has been sentenced to 14 years in prison for aiming a laser pointer at a Fresno Police Department helicopter, reports CBS Sacramento.
Investigators say Sergio Rodriguez, 26, of Clovis, repeatedly shined a high-powered laser pointer into the cockpit of the aircraft in 2012. He was arrested along with his girlfriend, Jennifer Coleman, 23.
Rodriguez and Coleman were convicted by a federal jury after a three day trial in Fresno in December 2013.
The laser pointer Rodriguez and Coleman used was 13 times more powerful than the permissible power emission level for hand-held laser devices, according to the U.S. Attorney's Office.
"Deliberately pointing a laser at an aircraft is a criminal act with serious safety repercussions," said FAA Administrator Michael Huerta, according to the station. "We applaud law enforcement agencies and the U.S. Attorney's Office for their efforts to combat this serious problem."
Sentencing for Coleman is scheduled for May 12. She faces up to five years in prison and a $250,000 fine.
Rodriguez's sentence is believed to be the longest sentence in U.S. history for a laser-strike case, reports the station.
Thanks for reading CBS NEWS.
Create your free account or log in
for more features.