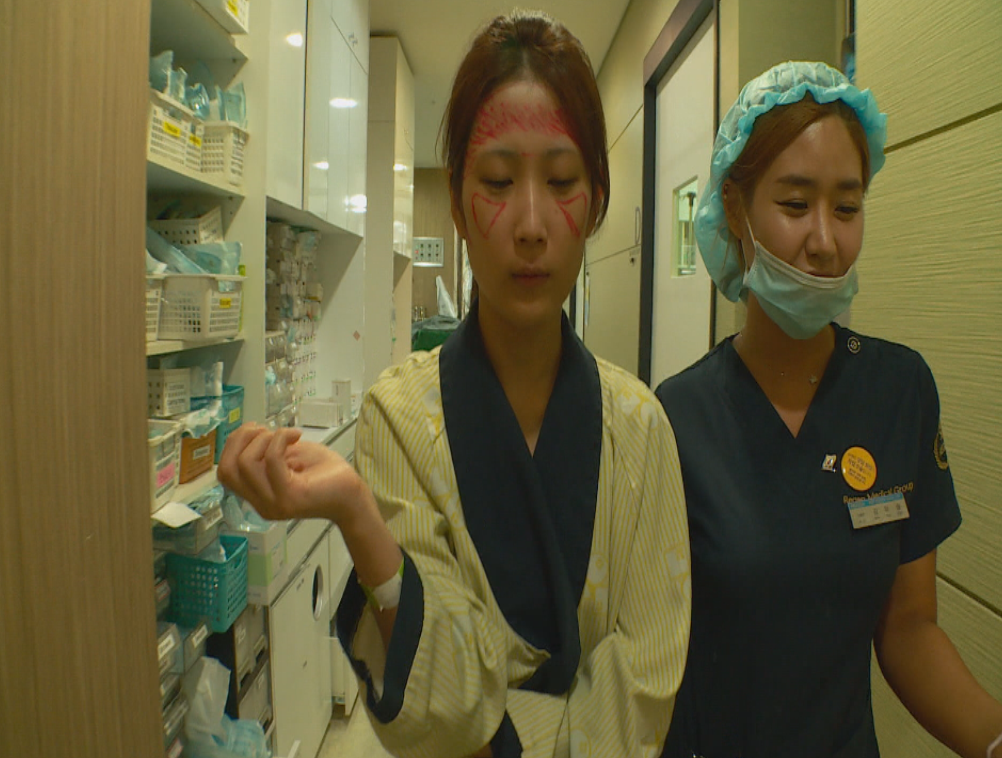 Competitive culture triggers plastic surgery boom in S. Korea
Globally, surgeons performed more than 20 million cosmetic procedures last year. South Korea, a country of about 50 million people, accounted for nearly a million of them, and reportedly has the highest rate of plastic surgery per capita, reports CBS News correspondent Seth Doane.
In the capital city of Seoul, plastic surgery clinics line the roads, a lucrative industry that rakes up $5 billion a year. Plastic surgery is advertised on subway billboards and is even the focus of one popular reality TV show about dramatic makeovers.
It is even a common gift received when graduating from high school, according to 20-year-old Sally Park, who said it was a "new face, new start" and almost every one of her friends have had it.
"When I told my friends I was going to get this surgery, their reaction was bland...they weren't surprised," said Kim Eun Som, before going under the scalpel at Regen, one of Seoul's biggest cosmetic hospitals.
Moments before the operation, her doctor, Oh Myeong-Joon, marked up her face during one final consultation. At 23, she worries she looks "old" and "gloomy," so she saved up about $1,800 working part-time retail jobs to get a "fat graft of the full face."
"She thinks she has a very haggard look- a very skeletonized look, which makes her look older than her age," Oh said. "And she wants to have a more babyish face or a younger face."
To achieve the new look, he would take some fat from Kim's thigh and inject it into her temple and under her eyes. It is a "simple procedure," one that's so subtle that he called it "the perfect crime."
In South Korea, people have also come to equate "beauty" with success and job resumes commonly require a photo attachment. Beauty has become a means to distinguish oneself in the nation's hypercompetitive culture.
"I think it's more competitive than other areas of the world--very highly educated--so you can't just have a good spec on your resume," Oh said. "Because everyone has good grades, everybody has all the credentials, so how are you going to get ahead of it?"
Less than 24-hours after her surgery, bandaged up and still swollen, Kim said, "I think I will be stressed out less. Since the depressed areas of my face are now filled with fat, I think I will be able to live a brighter life."
South Korea's plastic surgery clinics have become a major attraction for its neighbors, including wealthy Chinese. Next spring, South Korea will also start offering a 10-percent tax break on cosmetic procedures.
Thanks for reading CBS NEWS.
Create your free account or log in
for more features.