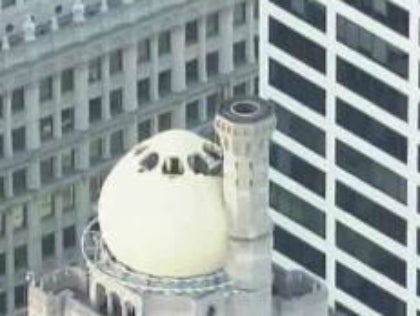 Photographer falls to death in Chicago smokestack
A young man died early Thursday morning when he fell into a smokestack above a hotel in Chicago while taking pictures.
CBS affiliate WBBM-TV reports the 23-year-old from Pipestone, Minn., was visiting the city with his girlfriend when he climbed up the smokestack on the Hotel InterContinental to get a better view. He apparently slipped and fell into the smokestack, falling about 22 feet before striking an angle in the structure about 24 stories above Michigan avenue.
Authorities said he called his girlfriend from inside the smokestack once he fell and was communicating with her at the beginning of the rescue. Firefighters responded at about 1:00 in the morning, but lost communication at around 4:15 a.m. and pulled him out about 45 minutes later.
"It took four hours and the coordination of more than 100 firefighters and paramedics to reach him," said Michael Fox, the Chicago Fire Department's chief of special operations.
The victim was pronounced dead at Northwestern Memorial Hospital at 5:15 a.m., according to the Cook County Medical Examiner's office. His name was being withheld as authorities notified his family.
After cutting a hole into the smokestack below the man, fire crew inserted wood beam to prevent him from falling.
"We had to cut a hole in the duct work and then slide him down the duct work," Fox said. "It turned very precarious, because two foot after where we made the hole was a drop that would have went 42 floors into the basement."
Officials say the man was taking pictures in an area that is closed off to the general public.
Video from WBBM-TV's Chopper 2 HD shows there is a metal ladder that leads up to the smokestack. It's unclear how the man go into the restricted hospitality suite and then outside to climb up.
Thanks for reading CBS NEWS.
Create your free account or log in
for more features.