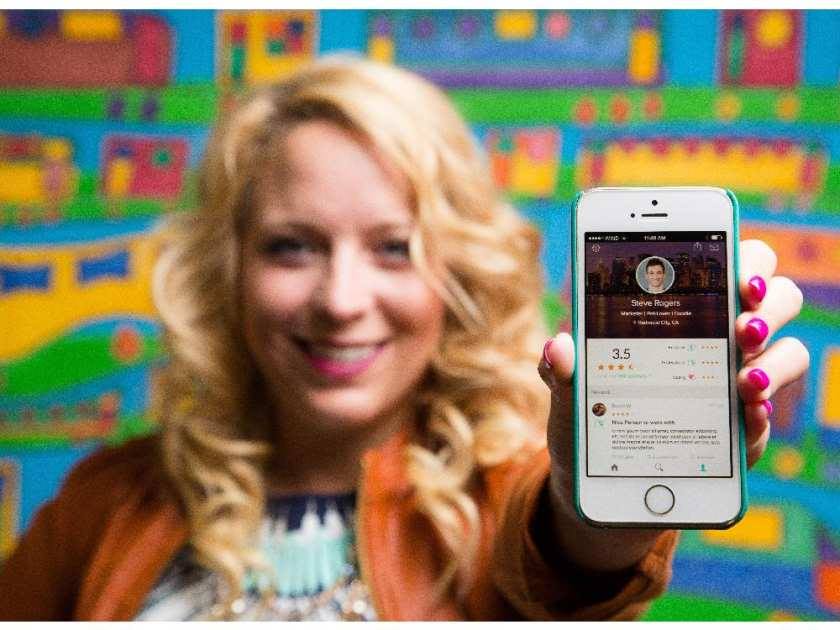 Peeple, the notorious "Yelp for people" app, arrives
It generated controversy and criticism when word of it first broke back in October, even though Peeple, a people-rating mobile app that's been described as like "Yelp for people," hadn't launched yet. Now, after a number of tweaks to the concept, the people-rating app finally launched today.
Peeple is available to download for free for iPhones or iPads. The app -- which is not affiliated with the popular review site Yelp -- was created by two friends in Calgary, Canada, and allows users to rate other users in three categories: personal, professional, and romantic.
The idea is to provide "a reference check for the people around us," the creators say on their website. "The Peeple app allows you to better choose who you hire, do business with, date, become your neighbours, roommates, landlords/tenants, and watch, teach, and care for your children."
However, the idea of people posting "reviews" of their neighbors, coworkers, dates and others prompted outrage from critics who saw its potential for abuse as an outlet for bullying or cyber revenge. It became a hot topic on social media, where the prolific tweeter Chrissy Teigen wrote, "In an age where both truth and gossip on the Internet can literally ruin lives, this #peeple app is horrible AND scary."
Perhaps in response to that round of criticism last fall, the Peeple app going public today will not allow users to rate others without their permission. Reviews will only be published with the consent of the person being reviewed. A user can also hide his or her negative reviews. In addition, users must post under their real names, to help encourage civility and accountability, and the company says abusive users can be blocked.
That being said, a planned future paid subscription option -- the "truth license," co-creator Julia Cordray told the Calgary Herald -- will allow users to access every review, even those that are hidden. If someone posts a negative review about you, you'll be able to comment on it to tell your side of the story.
Obviously, this future feature will generate plenty of controversy on its own, but for now, the Peeple that is out now is much tamer than what was originally planned. The "truth license" is being planned for an April release, Cordray said.
"If a mom wants to look up a coach for her kids, she can see all the amazing things on that person's profile, but maybe there's some areas of improvement for that person," Cordray told the newspaper. "So, when the mom upgrades to the truth license, she'll be able to see all the recommendations on the back-end that the coach never published in their profile."
On its website, Peeple stresses that it does not want to be used as a platform for attacking others. "We do not tolerate profanity, bullying ... name calling, degrading comments, abuse, derogatory comments, sexual references, racism, legal references, hateful content, sexism, and other parameters" the company says.
Even with adjustments to the current version of the app, social media users have been showing some skepticism.
On the official Peeple Facebook page, one commenter wrote: "When character becomes currency, humanity suffers. We are not metrics, and you cannot ethically justify ranking humans against normative social ideals. We are #PeopleNotPeeple."
For its part, Peeple responded: "You can share the recommendations you receive to build your online reputation in social media. That's what we mean by Character becomes currency for you. We are not ranking people you write recommendations about them. Try the app to see what it really is about."
Peeple is available through iTunes today, while an Android version is on its way.
Thanks for reading CBS NEWS.
Create your free account or log in
for more features.