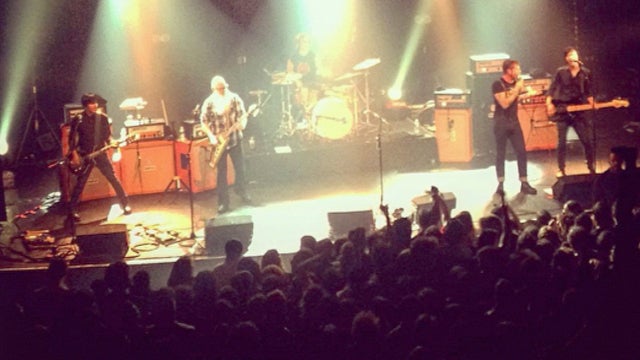 Concertgoer describes escape from Paris carnage
PARIS -- Zsuzsa Kövér expected to spend Friday night hearing an American band at a concert venue in Paris. Instead, she narrowly escaped a hostage taking and shooting that left dozens of concertgoers dead, one in a series of attacks Friday that killed at least 120 people across France's capital city.
Kövér told CBSN's Vladimir Duthiers and Anna Werner she and her boyfriend were seated in the balcony of the Bataclan concert hall for the Eagles of Death Metal show when she started hearing gunshots.
"Between two songs, we just hear this shooting going on," she said. "But first, we don't know if it's shooting -- that's not something you expect on a gig. So we were just trying to figure out what was happening, and then we just see that everyone is laying on the floor downstairs."
Kövér wasn't able to see the attackers, but her boyfriend saw a man armed with a machine gun. She said it took them about ten minutes to get out of the building.
"I'm incredibly lucky and I'm really grateful, especially to my boyfriend, who worked there before," Kövér said. "He actually advised, like, which way to go and which exit we should take, so that was really good. We stayed really focused. But the shock is, like -- it's a huge shock. And if I just think of what could have happened, if we had been separated or we could not get out, I don't really want to think about it at the moment."
After reaching safety, Kövér posted a photo from the concert to Instagram to let her friends know she made it out unharmed.
Watch the video above to see Kövér's entire interview with CBSN.
Thanks for reading CBS NEWS.
Create your free account or log in
for more features.