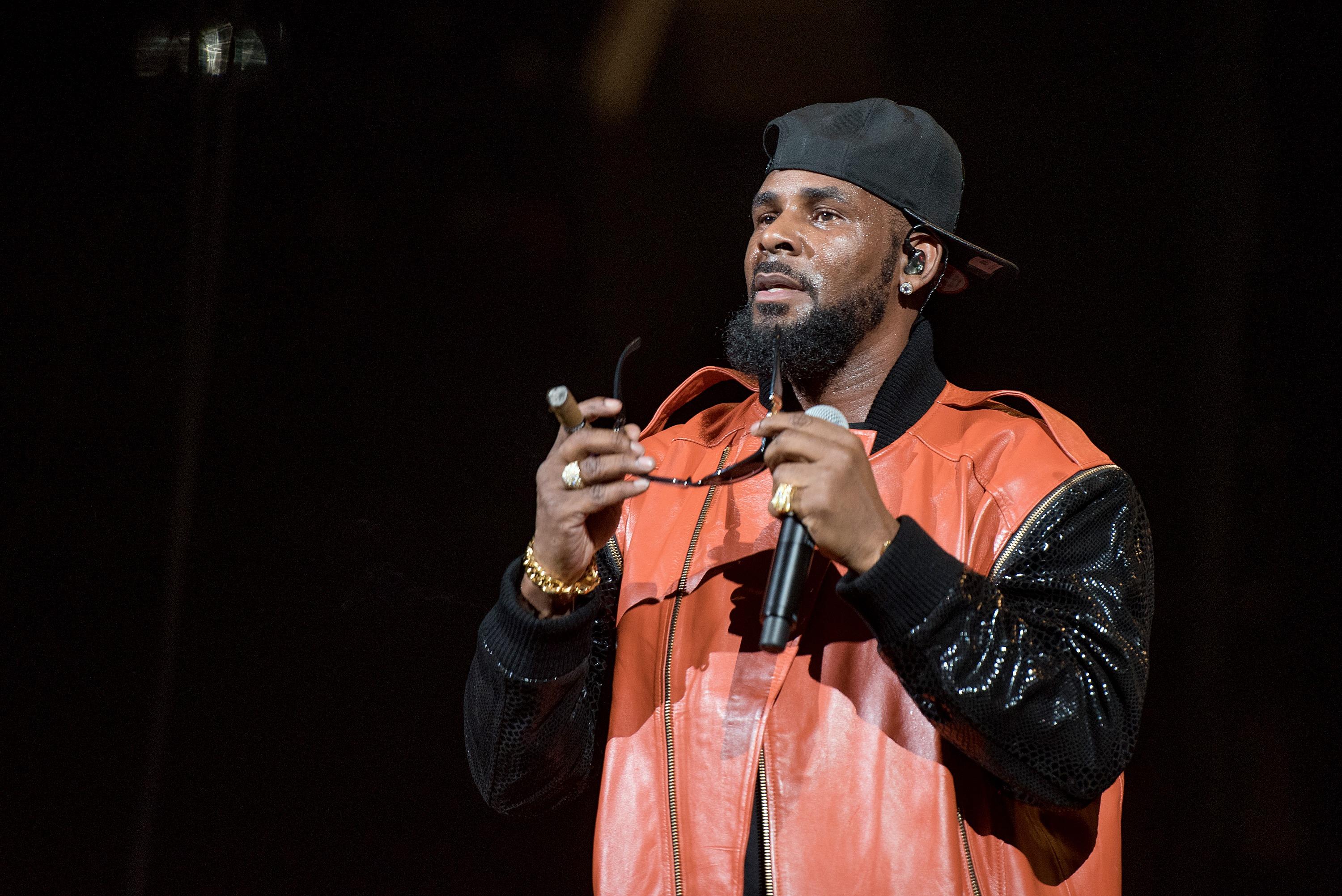 Pandora no longer promoting R. Kelly's music one day after Spotify does the same
Just one day after Spotify announced that it was pulling R. Kelly's music from its playlists, citing its policy against hateful conduct, Pandora has made a similar move. In a statement, it said, "Pandora's policy is to not actively promote artists with certain demonstrable behavioral, ethical or criminal issues. We approach each of these scenarios on a case-by-case basis to ensure we address components true to Pandora's principles while not overreaching and avoiding censorship."
Listeners can still find music by R. Kelly or an R. Kelly radio station by searching his name, but Pandora will no longer actively promote his work. On Thursday, Spotify announced similar plans, saying it was "removing R. Kelly's music from all Spotify owned and operated playlists and algorithmic recommendations such as Discover Weekly. His music will still be available on the service, but Spotify will not actively promote it."
The announcements come amid allegations of sexual abuse against the singer and a social media campaign called #MuteRKelly.
Kelly's representative responded to Spotify's announcement and said, "R Kelly never has been accused of hate, and the lyrics he writes express love and desire. Mr. Kelly for 30 years has sung songs about his love and passion for women. He is innocent of the false and hurtful accusations in the ongoing smear campaign against him, waged by enemies seeking a payoff. He never has been convicted of a crime, nor does he have any pending criminal charges against him ... [Spotify] is acting based on false and unproven allegations. It is bowing to social-media fads and picking sides in a fame-seeking dispute over matters that have nothing to do with serving customers."
The singer has been battling allegations that he has sexually abused women for years. While Kelly has denied the allegations and was acquitted in 2008 of child pornography charges, recent attention and the #MuteRKelly campaign has put the singer, songwriter and producer under more scrutiny. Time's Up recently took aim at Kelly and issued a call to action asking for further investigation in to Kelly's behavior. Specifically, Time's Up asked for action from RCA Records, Kelly's label; Spotify and Apple Music, which stream Kelly's catalog; and Ticketmaster, which has sold tickets to his concerts.
He was recently dropped from a concert in his hometown of Chicago, and there is pressure to cancel a Friday concert in Greensboro, North Carolina. Time's Up was one of the organizations asking for the concert's cancellation.
R. Kelly responded to the campaign and said, "R. Kelly supports the pro-women goals of the Time's Up movement. We understand criticizing a famous artist is a good way to draw attention to those goals -- and in this case, it is unjust and off-target ... Time's Up has neglected to speak with any of the women who welcome R. Kelly's support, and it has rushed to judgment without the facts. Soon it will become clear Mr. Kelly is the target of a greedy, conscious and malicious conspiracy to demean him, his family and the women with whom he spends his time."
Recently, a number of women have come forward to accuse R. Kelly of everything from sexual coercion and leading a sex cult to physical abuse. A woman told Rolling Stone last year that she was in a long-term relationship with the singer that was sexually and physically abusive. Kitti Jones, who dated Kelly from 2011 to 2013, accused the singer of beating her, withholding food from her and forcing her to engage in sexual acts with other women while he recorded them. Jones also alleged that Kelly made her live with two of his other girlfriends while he constantly monitored them with security cameras.
Thanks for reading CBS NEWS.
Create your free account or log in
for more features.