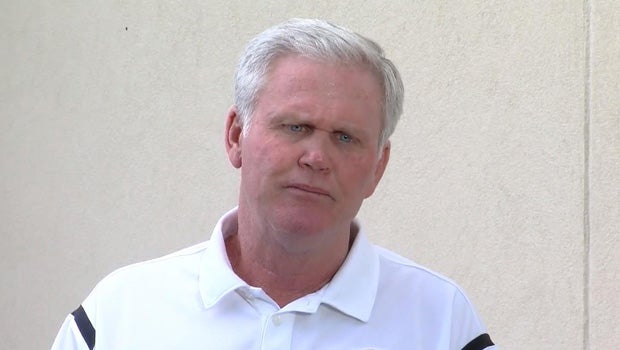 Gun store owner: We called FBI before Orlando shooting
JENSEN BEACH, Fla. -- The co-owner of a Florida gun store says his employees contacted law enforcement before the Orlando shooting after gunman Omar Mateen attempted to purchase body armor and ammunition.
Robbie Abell, co-owner of Lotus Gunworks, said Thursday his workers had a gut feeling about Mateen when he came to the store four or five weeks ago.
Mateen asked for level 3 body armor, according to Abell, but was told the store didn't carry it. He then made a phone call and spoke in Arabic before asking for bulk ammunition, but employees did not sell it to him.
Abell told reporters "we contacted FBI direct" after Mateen left the store but he did not elaborate on how investigators responded. He believed his employees did what they should have done, Abell said.
On Friday, the FBI released a statement confirming that the gun store told them in May, during an unrelated investigation, that Mateen tried to buy body armor.
However, the store did not have his name, date of birth, telephone number or other information. The shop notified the FBI after the shooting to say that the unknown man who had visited them resembled the nightclub shooter.
"Unfortunately, given the lack information about this individual, FBI agents were unable to conduct any meaningful investigative follow up." the FBI said.
Investigators say Mateen opened fire early Sunday morning at the Pulse nightclub in Orlando, killing 49 people and wounding 53 others before he was killed in a shootout with police. It was the deadliest attack on U.S. soil since 9/11.
The FBI is investigating the shooting as both a hate crime, since it took place at a gay nightclub, and as a terror attack.
A source familiar with the investigation told CBS News on Wednesday that Mateen referenced the Islamic State of Iraq and Syria (ISIS) in a Facebook message posted moments before the shooting.
"You kill innocent women and children by doing us airstrikes..now taste the Islamic state vengeance [sic]," Mateen wrote, according to the source.
"In the next few days you will see attacks from the Islamic State [ISIS] in the usa," the post said.
Thanks for reading CBS NEWS.
Create your free account or log in
for more features.