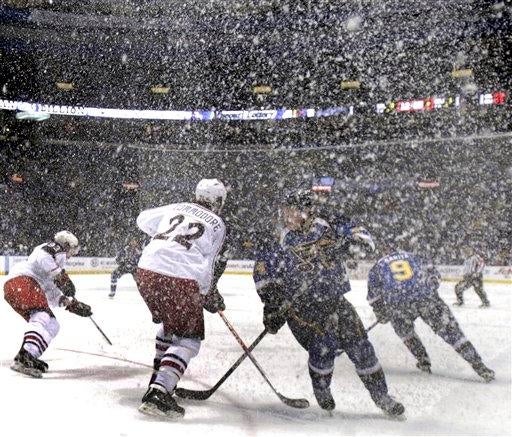 Oprah Jury Votes To Convict
A jury that included TV talk show host Oprah Winfrey convicted a man of murder after a trial that turned into a media frenzy because of the billionaire in the jury box.
Jurors deliberated for more than two hours Wednesday before convicting 27-year-old Dion Coleman of first-degree murder in the February 2002 shooting death of 23-year-old Walter Holley. Coleman is scheduled to be sentenced in September and he could face 45 years to life in prison.
"It's a huge reality check, there's a whole other world going on out there. ... When your life intersects with others in this way, it is forever changed," Winfrey said outside the courtroom, flanked by other jurors.
Winfrey, who was paid $17.20 a day for her civic duty, said she plans to do a show about the trial next week with other jurors.
Winfrey's selection as a juror Monday drew loads of attention to the trial. Television cameras chronicled her moves outside and inside the bustling lobby of the Cook County Criminal Courts Building because cameras weren't allowed in the courtroom. Filling many of the seats in the cramped courtroom were more than a dozen reporters and sketch artists.
Even her lunches were the subject of coverage, from her failed quest to find a breadless turkey sandwich at the courthouse cafeteria to Wednesday's court provided meal of jerk chicken and scalloped potatoes.
Winfrey called all the attention distracting.
"This is not good for the victim's family. ... This is not about Oprah Winfrey, the fact is a man has been murdered," Winfrey said.
Before she was chosen, Winfrey said she thought she was too opinionated to be picked as a juror, but lawyers on both sides approved of her serving.
"She was accepted by both parties and we want fair intelligent jurors on a jury whether it's Miss Winfrey or anyone else," Prosecutor Kathy Van Kampen said.
In 1998, a Texas jury acquitted Winfrey in a defamation case brought by cattlemen over comments about eating beef made on a 1996 show. A second lawsuit against Winfrey filed shortly after the first trial lingered until its dismissal in 2002.
Assistant Public Defender Cynthia Brown said she thought Winfrey would be a good juror because she has been a civil lawsuit defendant before and might better understand what it's like to be accused of something.
Van Kampen said all the hoopla had no effect on the trial. Juror Suzanne Goodman of Arlington Heights agreed.
"It was a lot of fun, it was like being on her show," said Goodman, who plans to appear on Winfrey's show.
By Mike Colias and Anna Johnson
Thanks for reading CBS NEWS.
Create your free account or log in
for more features.