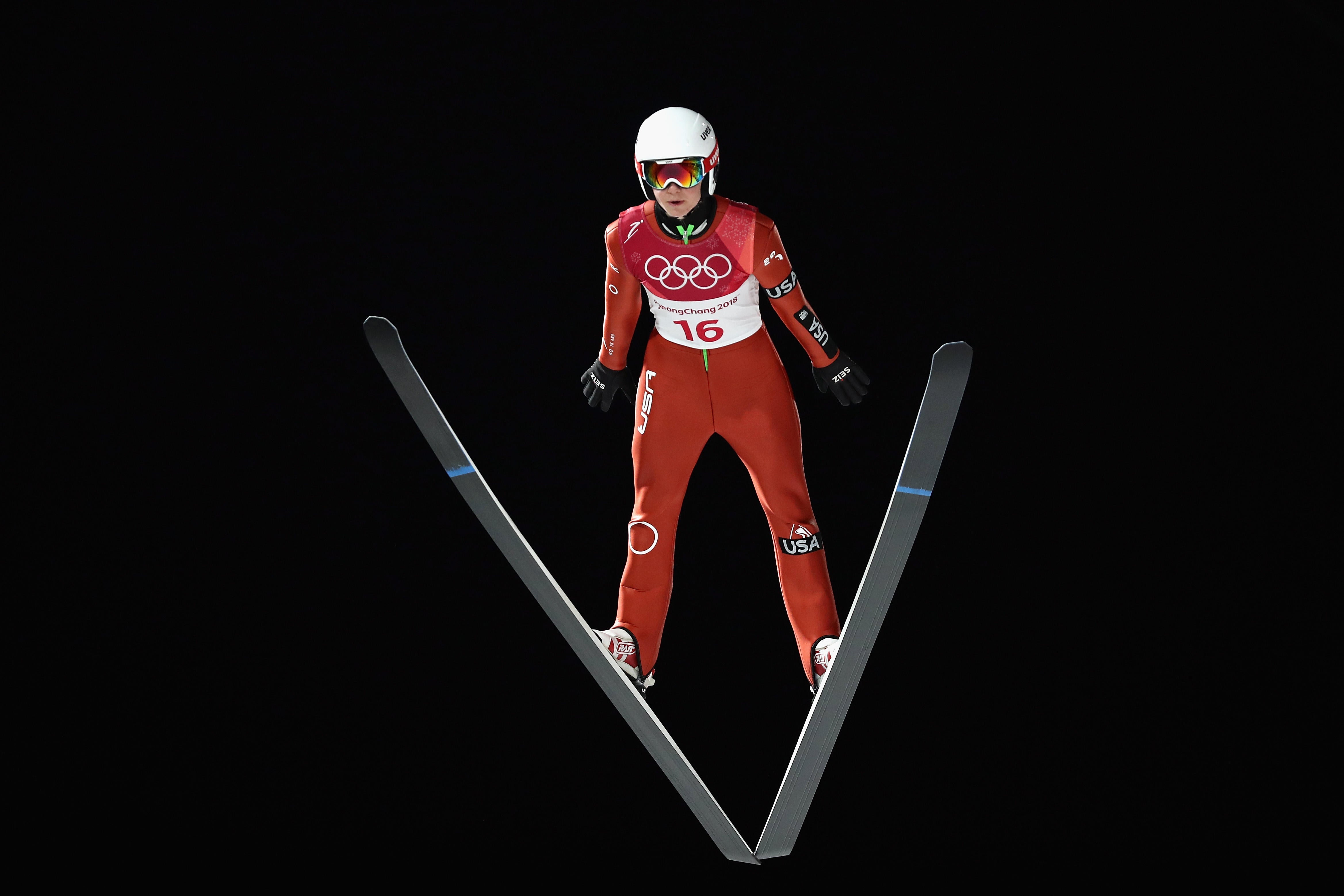 American Casey Larson makes history with ski jump at Olympics
PYEONGCHANG, South Korea -- Making his Olympic debut at the age of 19, American ski jumper Casey Larson never figured he would be making any historic records at the Pyeongchang Games. But Larson has become the 100,000th man to compete at the Olympics, according to historian Bill Mallon.
Mallon, a former professional golfer and a leading authority on the history of the games, calculated that Larson reached the historic milestone by competing in Thursday's qualifying at the Pyeongchang Olympics.
"It's pretty cool," said Larson, who finished 46th in qualifying. "I can add that to my Olympic checklist. I hope I can get some publicity about it. For my goals here, it is to make my best jump."
Larson, one of three ski jumpers from a small town in Illinois to make the team, was one of four athletes from the United States to qualify for Saturday's normal hill final. Kevin Bickner, Michael Glasder and Will Rhoads also qualified.
It's the first time since the 1998 Nagano Olympics that four ski jumpers from the United States qualified for the medal round – an accomplishment at the U.S. Olympic team touted on Twitter.
Mallon conducted extensive research into who would become the 100,000th male athlete to compete, across summer and winter editions since the modern games began in Athens in 1896.
He calculated that going into the Pyeongchang Games, 99,983 men had competed at the games so that the 17th male debutant in action on Thursday would be the history maker.
After six new Olympians competed in mixed doubles curling on Thursday morning, it meant Larson, who was starter No. 16 but the 11th new Olympian to feature in qualifying, would secure the 100,000th-man milestone, according to Mallon's research.
Thanks for reading CBS NEWS.
Create your free account or log in
for more features.