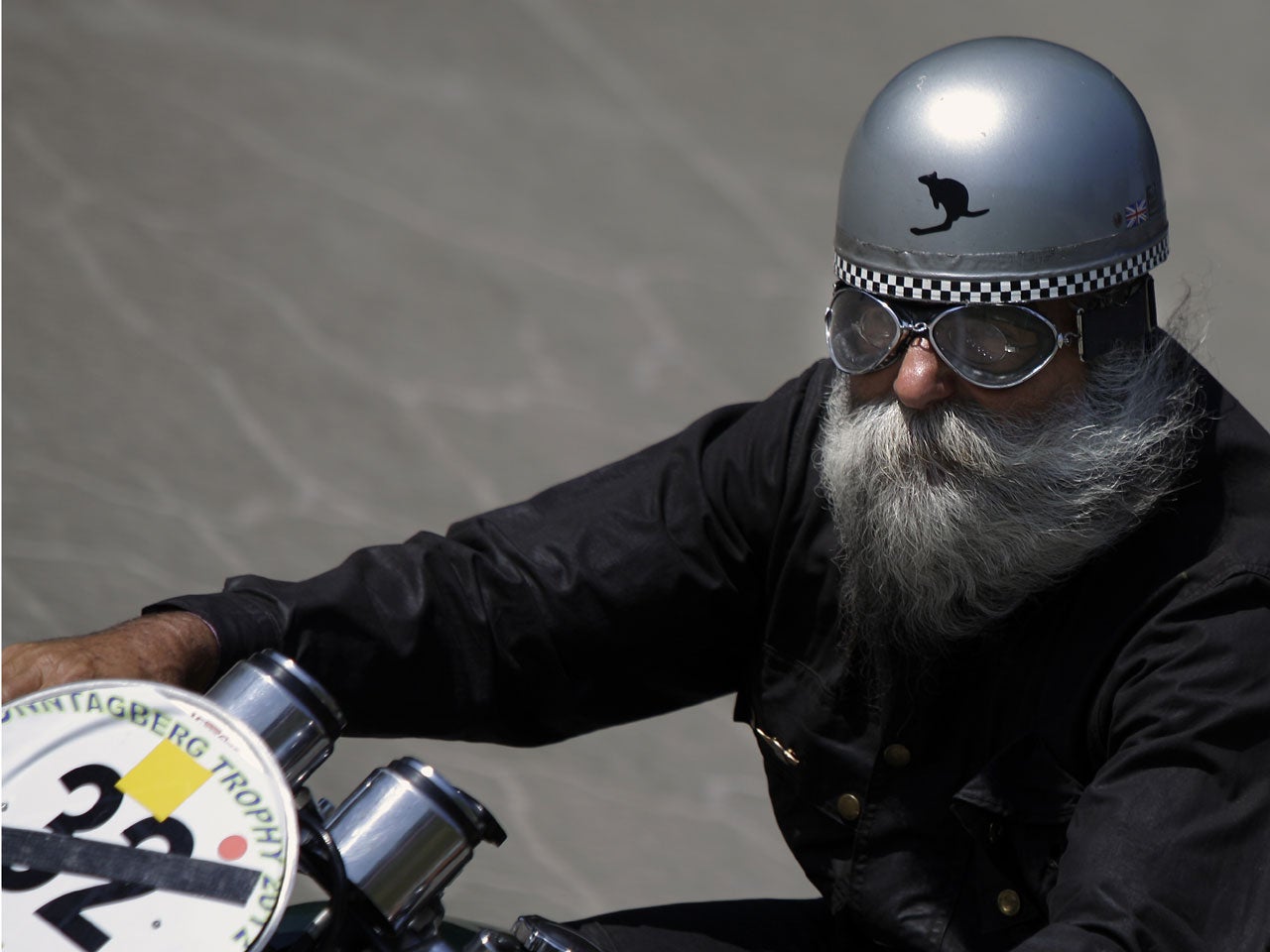 Older motorcycle drivers three times more likely to be seriously injured in crash
Should senior motorcyclists find a new hobby?
A new study shows bikers over the age of 60 are up to three times more likely to be seriously injured in a car crash compared to their younger counterparts. The researchers behind the study say that's a major concern, because motorcycles are gaining popularity among older crowds.
"A particular concern with the increase in injuries to older adults is that injuries to older adults tend to be more severe than those to younger adults," wrote the study's authors, led by Tracy Jackson, a public health researcher at Brown University in Rhode Island.
In 1990, about one in 10 bikers were over the age of 50m but in 2003, that number climbed to one out of every four motorcyclists. From 2000 to 2006 alone, the number of motorcycle crash rates for adults over 65 skyrocketed by 145 percent, according to background information provided by the researchers.
For their study, Jackson and colleagues pulled data on motorcycle crashes between 2001 and 2008 from the national injury-tracker, the U.S. National Electronic Injury Surveillance System. That's a total of 1.5 million crashes involving adults over 20 years old, the majority of which occurred in adults younger than 40. About 85 percent of all crashes involved men.
Researchers broke down the data by age group: Adults 20 to 39, 40 to 59 and those over 60 years old.
Their analysis showed bike injury rates increased for all three age groups. The number of injuries for adults over 60 climbed 247 percent over the seven-year data period. Adults over 60 were three times more likely to be admitted to a hospital after a crash than bikers in their 20s and 30s and were also 2.5 times more likely to sustain a serious injury.
However, middle-aged bikers didn't fare much better. The study found they were twice as likely to require hospital admission following a crash compared to younger riders, and were 66 percent more likely to have a serious injury.
Common injuries for all ages included fractures and dislocations. Older and middle-aged folks in particular were more likely to experience injuries around the chest and rib cage, in addition to internal organ damage and brain injuries. The authors note that bikers with head and chest injuries following crashes traditionally have the lowest survival rates. What's more, underlying diseases may also increase the risk of complications after an older biker crashes, they wrote.
The study was published Feb. 6 in the British Medical Journal's Injury Prevention.
The authors call for more injury prevention such as increased training for older motorcyclists who may be relatively new to riding or haven't done it since their younger years. Even experienced riders may need extra training, they add, to compensate for aging changes to their strength, balance, vision and hearing.
"The increased number of older adults riding motorcycles in recent years should put further focus on the risk of injury to this population," they wrote.
The study had limitations in that it only included people admitted to emergency rooms with injuries following motorcycle crashes and did not include people who died at the scene of the accident. Previous research suggests fatalities are also higher for older riders.
"I wouldn't say that they have to stop riding motorcycles. But there needs to be some awareness," Jackson told USA Today of older riders. "We want to make sure that those who are riding are wearing the right protective equipment and are trained properly."
The Centers for Disease Control and Prevention has tips for motorcycle safety.
Thanks for reading CBS NEWS.
Create your free account or log in
for more features.