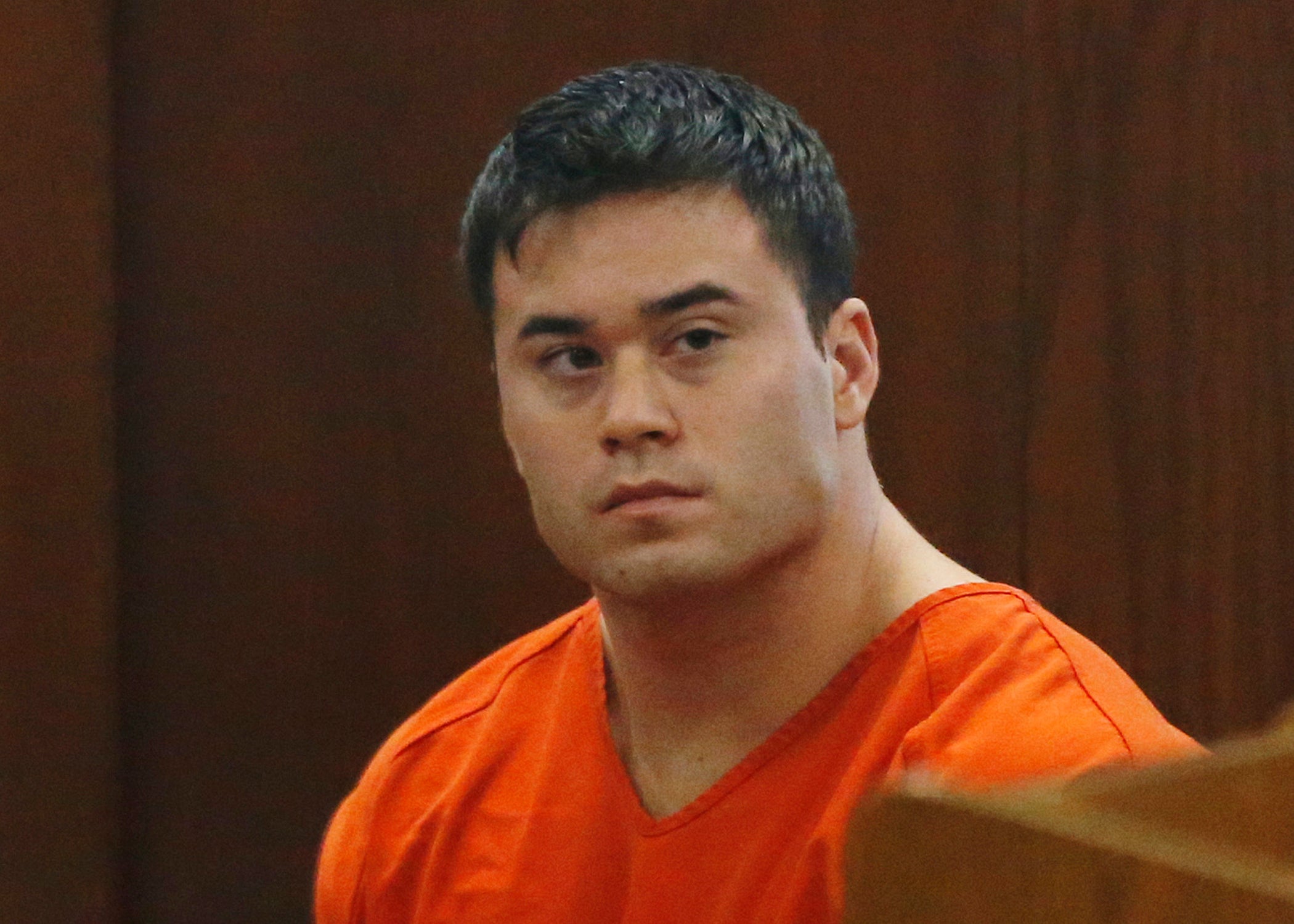 Oklahoma police officer charged in 3 more sex assaults
OKLAHOMA CITY -- An Oklahoma City police officer already accused in the sexual assault of 10 women has been charged with assaulting three more.
Prosecutors filed six additional felony counts against 27-year-old Daniel Holtzclaw on Tuesday after three new victims came forward, CBS affiliate KWTV in Oklahoma City reported.
Holtzclaw now faces a total of 32 counts of rape, sexual battery, oral sodomy and indecent exposure based on allegations brought by 13 women.
The victims, including a 17-year-old girl, say the 27-year-old Holtzclaw forced them to commit sex acts while he was on duty.
According to court records, one of the alleged victims told investigators Holtzclaw pressured her by saying, "You are going to give me some sex... or you're a** is going to jail."
Another woman alleged Holtzclaw raped her after saying, "This is what you are going to have to do. I don't want to take you to jail."
Holtzclaw is under house arrest in Enid on $609,000 bond. A preliminary hearing is scheduled for Nov. 18.
His attorney, Scott Adams, says Holtzclaw denies the charges, looks forward to his day in court and is ready to get back to work at the police department.
"He denies he has done anything wrong and now it is time for us to start putting his case together," defense attorney Scott Adams said.
Thanks for reading CBS NEWS.
Create your free account or log in
for more features.