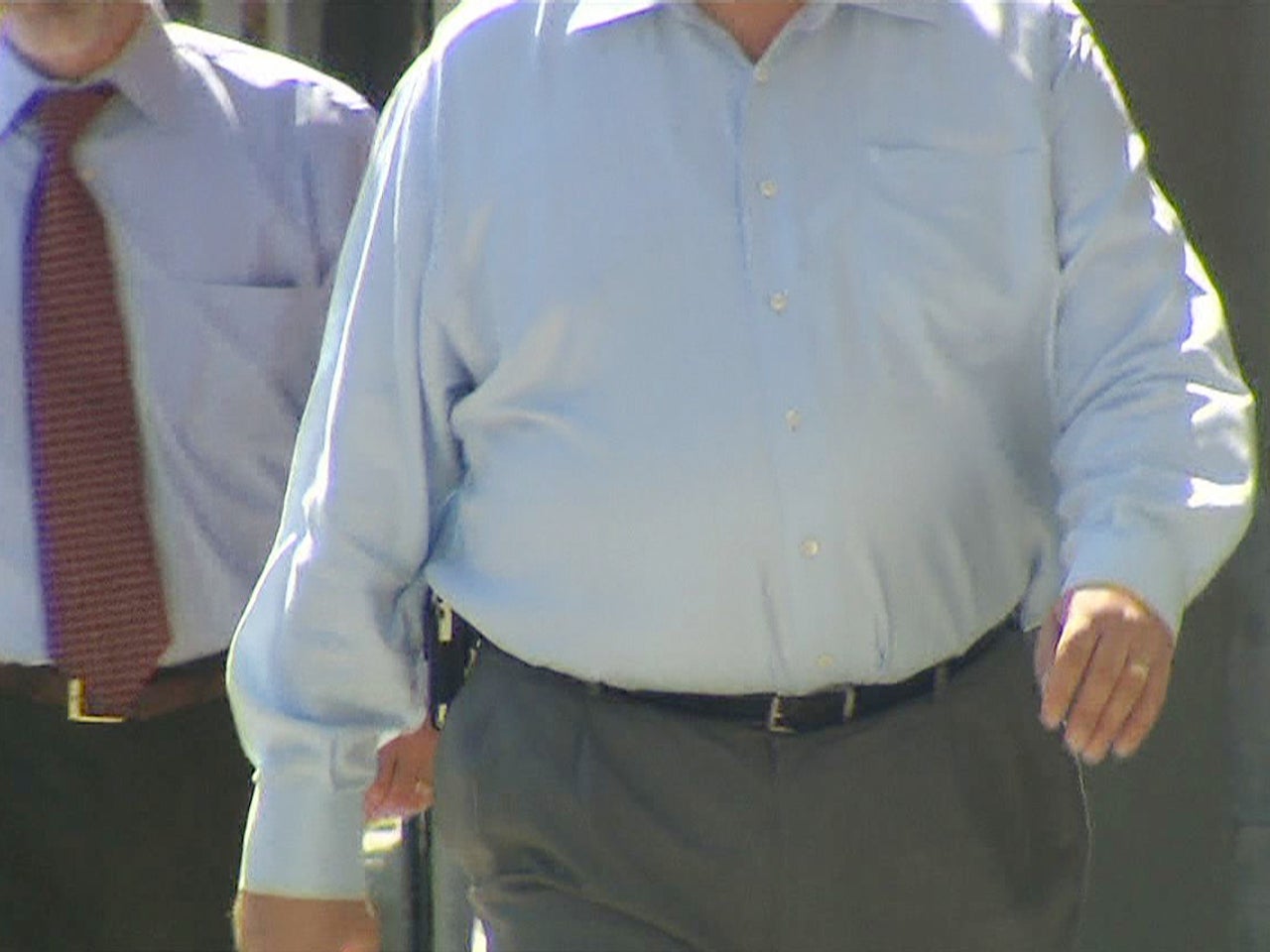 Obesity now declared "disease," but risk for chronic illnesses was no secret
More than 35 percent of U.S. adults and 17 percent of children and teens now have a disease, after the American Medical Association formally voted Tuesday to classify "obesity as a disease requiring a range of medical interventions."
The shift is aimed in part to get doctors to tackle obesity as if they were treating a disease instead of a lifestyle condition in need of modification.
"Recognizing obesity as a disease will help change the way the medical community tackles this complex issue that affects approximately one in three Americans," Dr. Patrice Harris of the AMA said in a statement. "The AMA is committed to improving health outcomes and is working to reduce the incidence of cardiovascular disease and Type 2 diabetes, which are often linked to obesity."
The AMA is the largest association of physicians in the United States.
Obesity is defined as a body mass index (BMI) -- a ratio of height over weight -- of 30 or higher. People are considered normal weight if they have a BMI between 18.5 and 24.9
While obesity may not have formally been considered a disease by doctors until now, the health condition has certainly been linked to diseases by growing bodies of research.
Studies have linked obesity to risk increases for heart disease, Type 2 diabetes, stroke, liver disease, sleep apnea, breathing problems, osteoarthritis and joint pain, infertility, sexual side effects and cancers of the breast, colon, esophagus, pancreas and kidneys.
The 2013 "Annual Report to the Nation on the Status of Cancer" found significant rises in obesity-related cancers over the past three decades.
Heart disease in particular is the leading cause of death in the United States for men and women. The American Heart Association pointed out in a statement that too much fat around the waist, called central or visceral fat, can contribute to heart problems by lowering HDL "good" cholesterol (which is linked to lower heart disease risk) and raising "bad" LDL cholesterol, blood pressure, and triglyceride levels.
"When people eat too many calories, or too much saturated fat, trans fat and cholesterol, their blood cholesterol levels often rise," Donna Arnett, president of the AHA, said in a statement. "But even taking off a few pounds can provide you with cardiovascular benefits, so every step in the right direction is a step toward healthier living."
Obesity's new disease-peg may also make more Americans realize what unhealthy eating and inactivity could be doing to their health. A January 2013 survey showed that while 70 percent of Americans know heart disease and diabetes are health risks tied to obesity, only 7 percent of respondents knew cancer was a risk and 5 percent knew asthma and sleep apnea could be helped by shedding pounds.
What does the new classification mean for obese people as patients?
The AMA's new stance could have a "tremendous impact on [obesity] legislation in Washington [and] with insurance companies," Dr. Louis Aronne, an obesity specialist at New York-Presbyterian Hospital in New York City, said on "CBS This Morning" Wednesday.
Bariatric surgeries including Lap-band procedures or gastric bypass surgeries may now be covered by more insurers based on the AMA's reclassification, he said.
There are also two recently-approved obesity drugs,Qsymia and Belviq, that can be prescribed to obese patients.
Dr. Mitchell Roslin, chief of bariatric surgery at Lenox Hill Hospital in New York City, told CBS News' "Up to the Minute" that the new shift could help doctors address patients who are obese earlier and get them into treatment.A weight loss surgeon, Roslin said surgery is one of the most successful treatments but doctors need to begin getting involved before a patient reaches that point.
Before, a doctor who offered treatment for obesity might have been considered offensive by the patient because of the condition's connotation with an unhealthy lifestyle choice, he said.
"It's something that we have to do," he said of the new classification.
In April, Johns Hopkins Medicine researchers conducted a small study of primary care doctors, and found they were less likely to build an emotional rapport with overweight and obese patients than they were with normal weight ones.
The researchers pointed out that empathy is essential for patient care, making them more likely to adhere to medical recommendations.
The New York Times reported that the new classification goes against the recommendation of the AMA's own Council on Science and Public Health, which took issue with the BMI measurement as a marker for obesity, saying some people with a high BMI may be perfectly healthy, or vice versa.
"Given the existing limitations of BMI to diagnose obesity in clinical practice, it is unclear that recognizing obesity as a disease, as opposed to a 'condition' or 'disorder,' will result in improved health outcomes," the council said.
The council also expressed concerns that calling it a disease could add stigma and prevent obese people from seeking treatment. Nonetheless, the AMA voters pressed forward with the resolution, which is not legally binding.
"The American Medical Association's recognition that obesity is a disease carries a lot of clout," Dr. Samuel Klein, director of the Center for Human Nutrition at Washington University School of Medicine in St. Louis, said to USA Today. "The most important aspect of the AMA decision is that the AMA is a respected representative of American medicine. Their opinion can influence policy makers who are in a position to do more to support interventions and research to prevent and treat obesity."
Thanks for reading CBS NEWS.
Create your free account or log in
for more features.