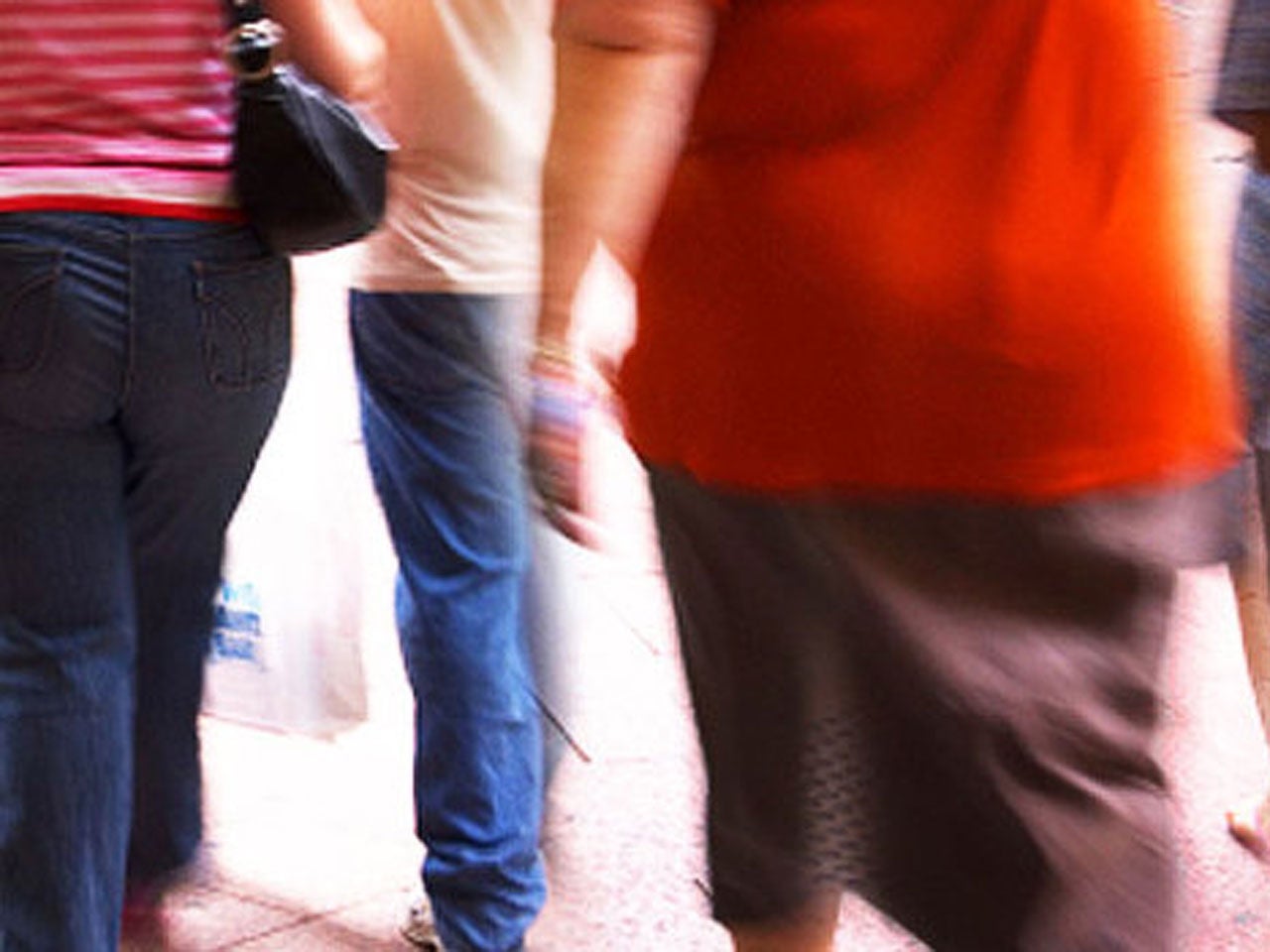 Gastric bypass surgery may lower diabetes risks, but also carries dangers
Gastric surgery may not only help people combat obesity: Evidence shows it can also help reduce diabetes risk factors.
A new University of Minnesota study published in JAMA on June 5 reveals that mild to moderately obese patients with Type 2 diabetes had more improvements in their blood glucose, cholesterol and blood pressure after they underwent gastric bypass surgery, than patients who made lifestyle changes with medical counseling.
About 35.7 percent of the U.S. adult population is obese, according to the Centers for Disease Control and Prevention. Obesity has been linked to heart disease, stroke, Type 2 diabetes, some cancers and some of the leading causes of preventable death.
About 25.8 million people have diabetes in the U.S. as of 2010, the NIH reports. The vast majority of those people have Type 2 diabetes, which is when the body does not produce enough insulin or the cells do not use the insulin. Insulin is produced by the pancreas and is required for a process in which the body wants to use energy from glucose, or broken down sugars and starches obtained from food.
The best treatment for Type 2 diabetes is weight loss, but controlling glucose levels, blood pressure and cholesterol are important as well, the study authors noted. However, the optimal way to manage all those factors remains unknown.
Researchers looked at 120 participants who had a hemoglobin A1c (HbA1c) level of 8.0 percent or higher, body mass index (BMI) between 30.0 and 39.9 signifying they were obese, a C peptide level of more than 1.0 ng/mL, and Type 2 diabetes for at least six months.
The subjects were divided into two groups and followed for a year. The first group underwent Roux-en-Y gastric bypass. The second group was instructed to change their lifestyle and have intensive medical management to lower their diabetes risk factors. Roux-en-Y gastric bypass is a surgical procedure that shrinks the size of the stomach into a small pouch by stapling a section of the stomach. The doctors then reattach the small intestine to the smaller portion, re-routing the food away from the majority of the stomach and the upper part of the small intestine.
The American Diabetes Association (ADA) states that a person has controlled their diabetes when they have a HbA1c of less than 7.0 percent, low-density lipoprotein cholesterol less than 100 mg/dL, and systolic blood pressure less than 130 mm Hg. At the end of the study, 11 participants (19 percent) in the lifestyle-medical management group and 28 (49 percent) in the gastric bypass group reached the ADA's benchmarks.
In addition, the lifestyle-medical management subjects lost on average 7.9 percent of their initial body weight by 1 year. The gastric bypass group lost 26.1 percent of their weight.
The gastric bypass group also used three fewer medications to control their diabetes risk factors than the other group. They also had significantly better glucose levels, HDL cholesterol, triglycerides and diastolic blood pressure.
However, there are some negative aspects to gastric bypass surgery. The gastric bypass group did have more nutritional problems than the lifestyle-medical management group. There were 22 serious adverse events in the gastric bypass group due to nutritional deficiencies and only 15 in the lifestyle-medical management group.
"I have to caution against jumping to a conclusion about the absolute benefit of bariatric surgery for patients with diabetes since most of the studies are short-term for less than two years, and the very few long-term studies are poorly designed or using surgeries that are obsolete," said Dr. Osama Hamdy, director of Inpatient Diabetes Management at Joslin Diabetes Center in Boston, Mass., told Everyday Health.
Hamdy, who was not involved in the study, pointed out that while there is normally a temporary remission from diabetes with any person who loses a lot of weight, almost 50 percent of people who had gotten rid of their diabetes after surgery eventually ended up with diabetes again. Most surgery subjects have major issues with nutritional deficiency.
Previous research has also linked gastric bypass surgeries to raised risk for bleeding, infections, leaks in the GI tract, bowel obstruction, hernias, ulcers, a complication called gastric dumping syndrome (when undigested contents move too rapidly from the stomach to the small intestine) and even alcoholism.
"The serious side events may be rare, but the complications are still very high, especially the long-term ones," he added.
In addition, another study published in JAMA on June 5 revealed that there was not enough scientific support to widely recommend bariatric surgeries for patients with moderate obesity and diabetes.
A team of researchers at UCLA reviewed 32 surgical studies, 11 systematic reviews on nonsurgical treatments and 11 large non-surgical studies comparing moderately obese diabetic patients (meaning they had a BMI of 30 to 35) who underwent the weight-loss surgeries to their peers who treated their weigh issues non-surgically with drugs and dieting. Bariatric surgery was shown to have quicker, short-term results when it came to controlling blood sugar and weight loss, but the studies were rather small and didn't shed light on long-term effects.
"Bariatric surgery for diabetic people who are not severely obese has shown promising results in controlling glucose," lead author Dr. Melinda Maggard-Gibbons, a surgeon at the David Geffen School of Medicine at UCLA, said in a press release. "However, we need more information about the long-term benefits and risks before recommending bariatric surgery over non-surgical weight-loss treatment for these individuals."
In an accompanying editorial, Dr. Bruce M. Wolfe, a digestive health surgeon at Oregon Health and Science University, called for more research on the topic. He added that the risk of the surgery plus the cost were two huge factors working against gastric bypass procedures.
"Recent large scale trials of intensive medical management for obesity and diabetes have been disappointing," he wrote. "Substantial resources are required to cause modest weight loss and diabetes control. Bariatric surgery does result in substantial weight loss with excellent diabetes control but is offset by initial high cost and risks for surgical complications. The optimal approach for treatment of obesity and diabetes remains unknown. The answer will only come from more well designed, randomized trials such as that performed by (the first study mentioned) that provide definitive answers."
Thanks for reading CBS NEWS.
Create your free account or log in
for more features.