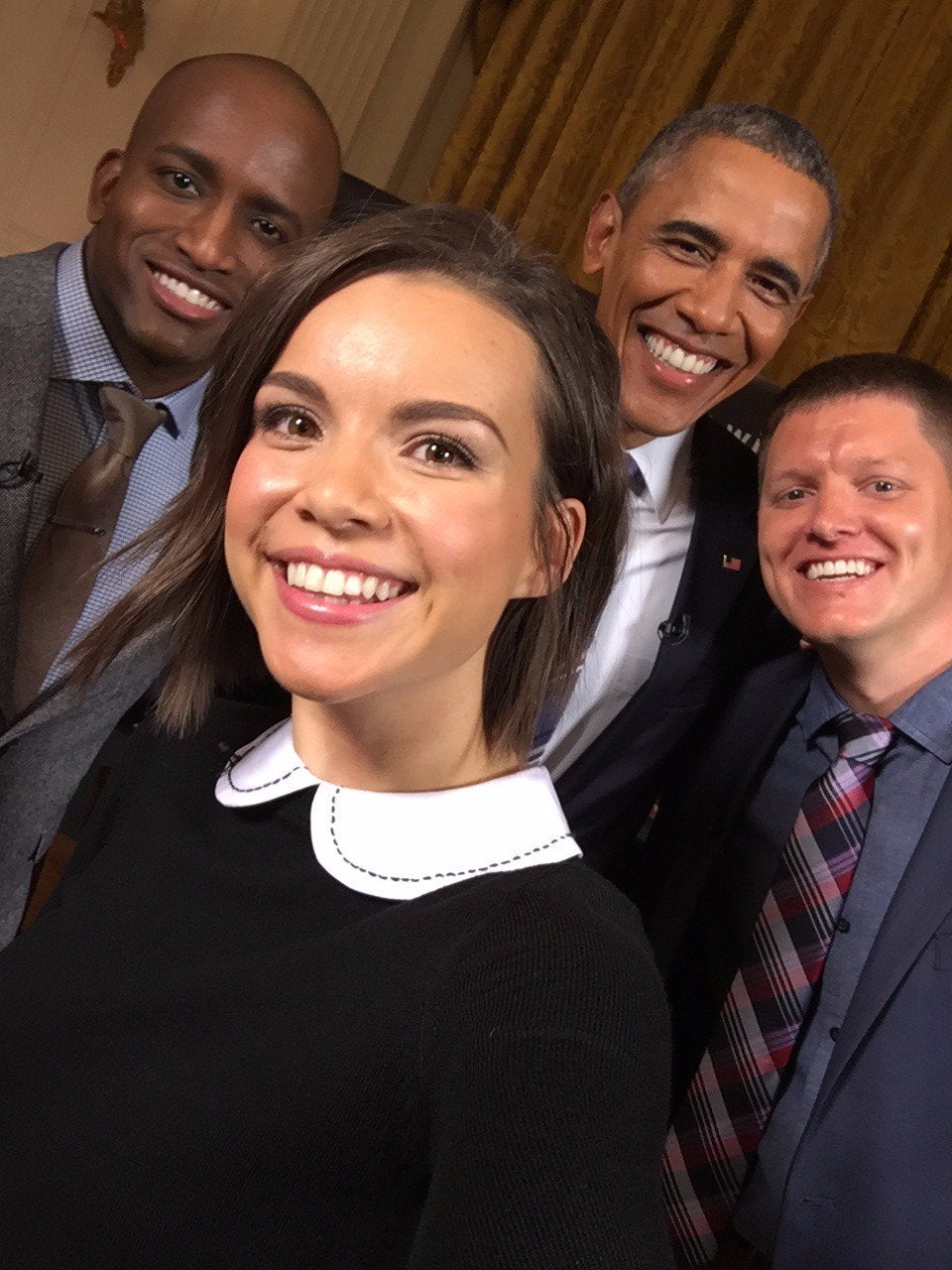 Obama talks about Kendrick Lamar, naming an element after himself
In a follow up to his State of the Union address earlier this week, President Obama on Friday sat down with three YouTube "stars" to answer questions from an Internet audience. He discussed a range of questions on serious subjects -- like national security and gun control -- to lighthearted matters like rap battles and Star Wars.
The president first sat down with Adande Thorne (aka sWooZie), a professional gamer, animator, and film enthusiast with more than 3.7 million subscribers on YouTube. Swoozie asked him whether Drake or Kendrick Lamar would win in a rap battle. Mr. Obama said Drake is an "outstanding entertainer," but gave the honors to Lamar. "Kendrick, his lyrics, his last album was outstanding -- best album last year."
Asked what Star Wars character he'd choose to be, Mr. Obama named Han Solo.
Swoozie broached serious issues with the president, including holding law enforcement accountable for abuse of power, gun control and countering terrorists' online messaging. Swoozie charged that "we're getting our butts kicked by these terrorists online," and Mr. Obama acknowledged, "We have to get up to speed" when it comes to countering extremist views on new media. He pointed out his administration has stood up a new interagency task force that will work with the private sector and content providers on that issue.
"I think we're starting to make progress on that front," he said.
Next, Mr. Obama spoke with Destin Sandlin, an engineer with 3.5 million subscribers to his educational YouTube channel, "Smarter Every Day." Asked whether it's still possible to pursue major infrastructure projects like the Hoover Dam, President Obama said such endeavors require "a common vision." The president said the U.S. should be working on creating a "smart grid" for transferring energy.
Mr. Obama was also asked to describe the characteristics of a theoretical element named after him.
"I would want it to be stable," he said. "I would want it to be a catalyst but one that didn't get too hot or too cold... Hopefully it would be one that was useful to humanity... [and] wasn't just some shiny object."
Lastly, Mr. Obama spoke with Ingrid Nilsen, a lifestyle creator with 4.9 million YouTube subscribers who is passionate about LGBT issues. Nilsen asked the president to share an item that's meaningful to him. He brought a variety of items that he's received as gifts over the course of his political career. They included rosary beads he received from Pope Francis and a "lucky" poker chip he received on the campaign trail in Iowa in 2007 from a biker. "He was bald, had a handlebar mustache, and a bunch of tats," Mr. Obama said.
The president said he has a "whole bowl full" of small gifts like these.
"I'll pick out a few things I just stick in my pocket to remind me of the all the people I've met along the way and the stories they told me... how much they've invested in me," he said. "If I feel tired, if I feel discouraged, I reach into my pocket and say, 'yeah, that's something I can overcome' because somebody gave me this privilege" of being president.
Thanks for reading CBS NEWS.
Create your free account or log in
for more features.