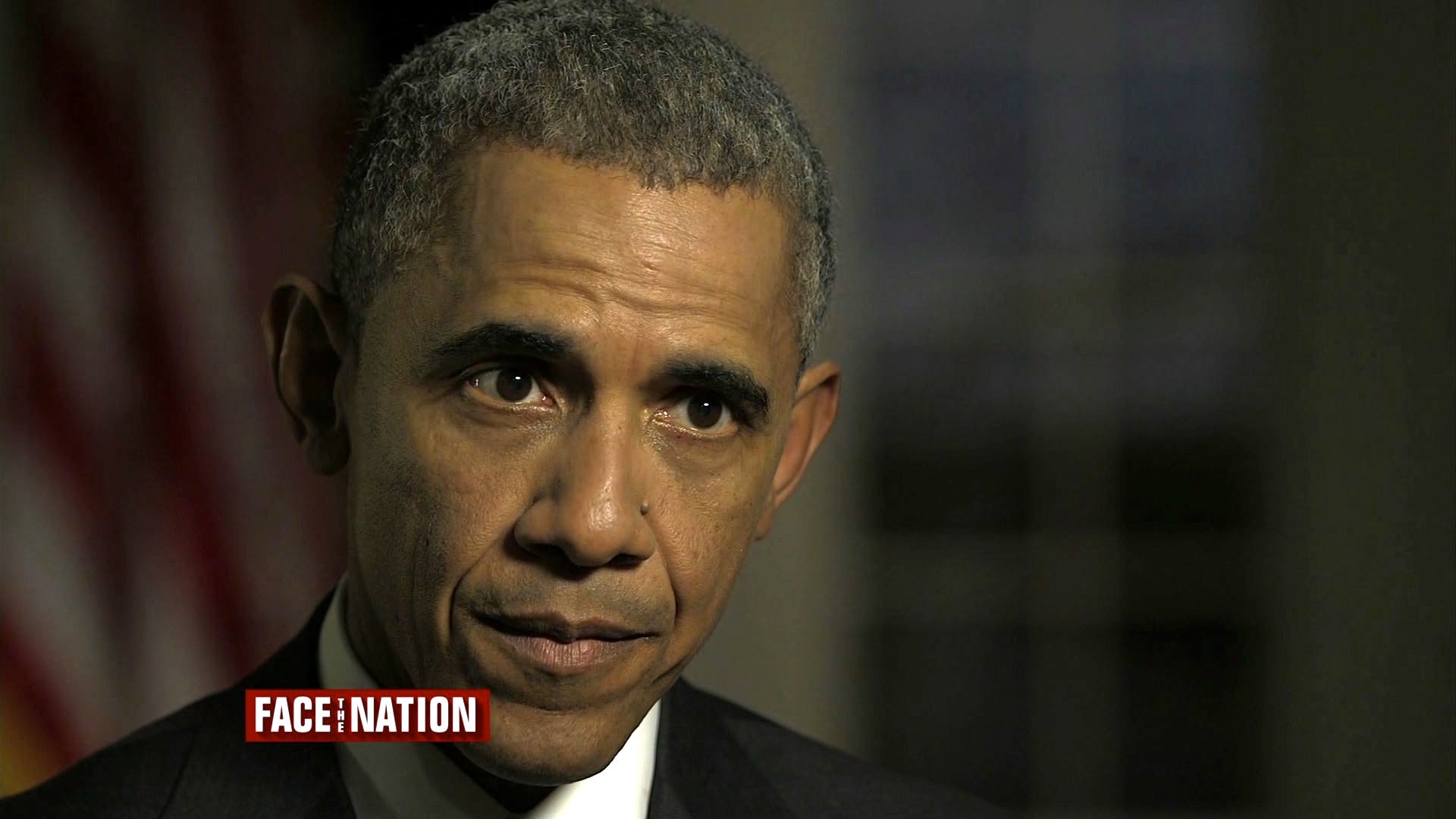 Obama on Iran: "If there's no deal, then we walk away"
President Obama reassured critics of nuclear talks with Iran that he will not support an agreement that threatens U.S. security, saying, "If there's no deal, then we walk away."
The president spoke in an exclusive interview with CBS News Senior White House correspondent Bill Plante in Selma, Alabama, where he was commemorating the 50th anniversary of the "Bloody Sunday" civil rights march.
"If we cannot verify that they are not going to obtain a nuclear weapon, that there's a breakout period so that even if they cheated we would be able to have enough time to take action. If we don't have that kind of deal, then we're not going to take it," Mr. Obama said.
The administration and five other world powers have until March 24 to reach an agreement with Iran. The U.S. wants to see Iran abandon its ambitions for a nuclear weapon, but would still allow the country to enrich plutonium for peaceful purposes.
"Over the next month or so, we're going to be able to determine whether or not their system is able to accept what would be an extraordinarily reasonable deal, if in fact, as they say, they are only interested in peaceful nuclear programs. And if we have unprecedented transparency in that system, if we are able to verify that in fact they are not developing weapons systems, then there's a deal to be had, but that's going to require them to accept the kind of verification and constraints on their program that so far, at least, they have not been willing to say yes to," Mr. Obama said.
He acknowledged that the talks have taken on "urgency" because they have been going on for well over a year. The good news, he said, is that Iran has abided by the terms of the interim agreement and not advanced its nuclear program during that time.
"We're not losing anything through these talks," he said.
But others, including Israeli Prime Minister Benjamin Netanyahu, aren't convinced that the administration is getting enough.
"I do not trust inspections with totalitarian regimes," Netanyahu said in an interview on "Face the Nation" Sunday. "What I'm suggesting is that you contract Iran's nuclear program, so there's less to inspect."
As an example, he cited North Korea and previous Iranian regimes who he says have "cheated and bamboozled inspectors."
The Israeli preference has always been that Iran have zero capability to enrich uranium, Netanyahu said, but at a minimum he insisted that any deal increase the "breakout time" it would take Iran to develop a nuclear weapon to at least several years and not lift restrictions on its nuclear program.
As to whether or not he trusts Mr. Obama to negotiate the deal, Netanyahu said it's "not a personal issue, it's not one of trust, it's a matter of survival, really, and the deepest security issues for the state of Israel... for the security of the Middle East, for the security of the world and also for the United States."
Netanyahu attacked the deal being shaped in negotiations during a controversial speech to the House and Senate last week. House Speaker John Boehner, R-Ohio, invited the prime minister without consulting the White House.
His remarks appeared to speed up the Senate's efforts to formally weigh in on the deal. A bipartisan group of senators had introduced a bill to force the president to cede some authority over any nuclear agreement to Congress, but an attempt by Senate Majority Leader Mitch McConnell, R-Kentucky, to speed up consideration of the bill led some of the Democrats to revolt. They argued that the Senate should hold off on a vote until after the deadline for negotiations had passed and should not rush the bill to the floor, bypassing the normal committee process.
But McConnell said that the Senate must weigh in.
"The Iranians are fomenting trouble in Syria, in Lebanon, in Gaza, in Yemen. All over the Middle East, they're on the march. They've had enhanced influence in Iraq. We can't ignore all of their other behavior in looking at the potential nuclear deal," he said in a separate interview on "Face the Nation." "What we do know about the deal is it looks like it will leave the infrastructure in place with one of the worst regimes in the world. The fact that the president doesn't seem to want Congress to participate in this underscores what a bad deal it is. Because I think he's afraid that we might not approve it."
Mr. Obama would veto the bipartisan bill giving Congress the authority to weigh in on the talks, so McConnell said he is trying to get enough support for the measure to override a potential veto from the president.
"He's going to need us if he's going to lift any of the existing sanctions. And so I think he cannot work around Congress forever. I'm glad the prime minister came. We needed to hear from somebody to point out the problems with the deal that we anticipate will be made and also to point out that you shouldn't ignore all of Iran's other behavior unrelated to their nuclear program," he said.
Even some Democrats who say McConnell shouldn't have tried to speed up the bill say Congress has a right to weigh in on any nuclear deal.
"Congress passed the sanctions itself, so Congress has very much an interest in the sanctions," Sen. Chuck Schumer, D-New York, said in a separate "Face the Nation" interview. "I pushed that it shouldn't be done before there's an agreement if there is an agreement, the deadline of the 24th, but after that yes, Congress has a right to weigh in and I support it."
Thanks for reading CBS NEWS.
Create your free account or log in
for more features.