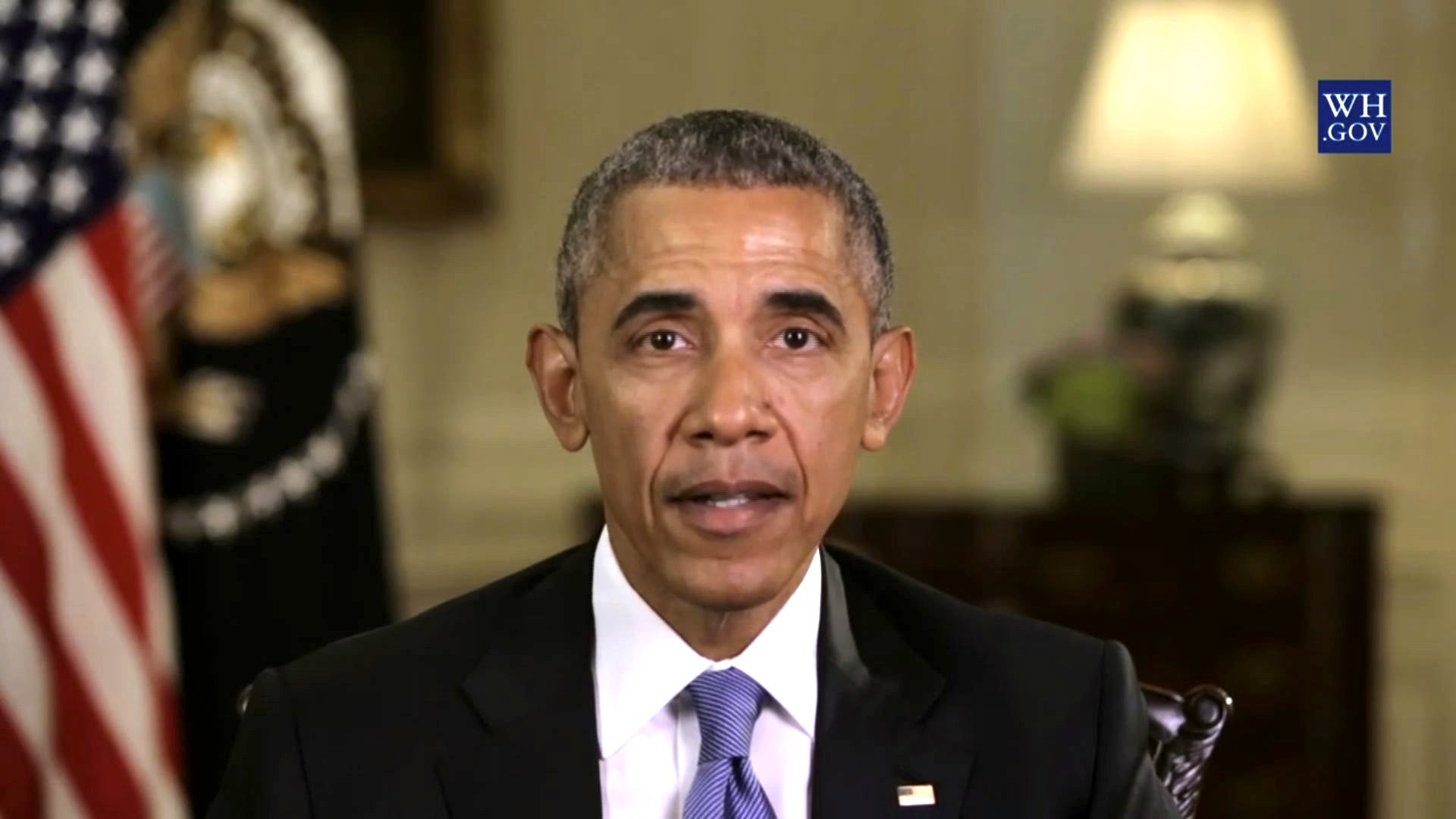 Obama condemns attempts to "stigmatize" Muslims in wake of Brussels attacks
With at least one Republican candidate for the White House endorsing patrols of U.S. Muslim neighborhoods in the wake of this week's deadly bombings in Brussels, President Obama is cautioning against such approaches, saying any such proposals would "stigmatize" Muslim-Americans.
"As we move forward in this fight, we have to wield another weapon alongside our airstrikes, our military, our counterterrorism work and our diplomacy," the president said in a video released Saturday. "That's the power of our example."
Mr. Obama called on the U.S. to "reject any attempt to stigmatize Muslim-Americans, and their enormous contributions to our country and our way of life."
"Such attempts are contrary to our character, to our values and to our history as a nation built around the idea of religious freedom," he said.
While he did not name Texas Sen. Ted Cruz specifically, he alluded to the GOP presidential contender's plan to police pockets of Muslims in the U.S., which Cruz has defended despite widespread criticism from members of his own party.
The president noted that such actions are a "counterproductive" approach to defeating extremists abroad because it "plays right into the hands of terrorists who want to turn us against one another, who need a reason to recruit more people to their hateful cause."
Just a day after the Pentagon announced the death of a key leader of the Islamic State of Iraq and Syria (ISIS), the president touted the administration's achievements.
"We've been taking out ISIL leadership," Mr. Obama said, using a different acronym for the group. "A relentless air campaign -- and support for forces in Iraq and Syria who are fighting ISIL on the ground -- has allowed us to take approximately 40 percent of the populated territory that ISIL once held in Iraq."
He also outlined U.S. efforts in Brussels, where a team of FBI agents is supporting Belgium's investigation into the bombings.
"ISIL poses a threat to the entire civilized world," the president said. "That's why we've been leading a truly global coalition that will be vital to our success."
In a separate Republican video, a state representative from Oklahoma's legislature spoke about the need for national leaders to hear from those who are not "a familiar face in Washington."
Shortly after House Speaker Paul Ryan called for civility in American politics earlier this week, Lisa Johnson-Billy, the Republican floor leader of Oklahoma's statehouse, seemed to do the same, touting her own biography as a study in bipartisanship.
"From a young age, I took an interest in public service," Johnson-Billy said in the video released Saturday. "I served two terms in the Chickasaw Nation Legislature -- alongside my dad -- before I was elected to the statehouse. And today, I work with legislators of both parties to make sure we're passing on a confident America to our children."
Solid results, Johnson-Billy added, would continue to inspire Americans' "confidence" in their elected officials.
"When government fulfills its responsibilities, that's what allows the people to create opportunity - the opportunity to learn more, to find a job, to start a business," she said. "What opportunity ignites is hope. That's what pushes people through difficult times."
Thanks for reading CBS NEWS.
Create your free account or log in
for more features.