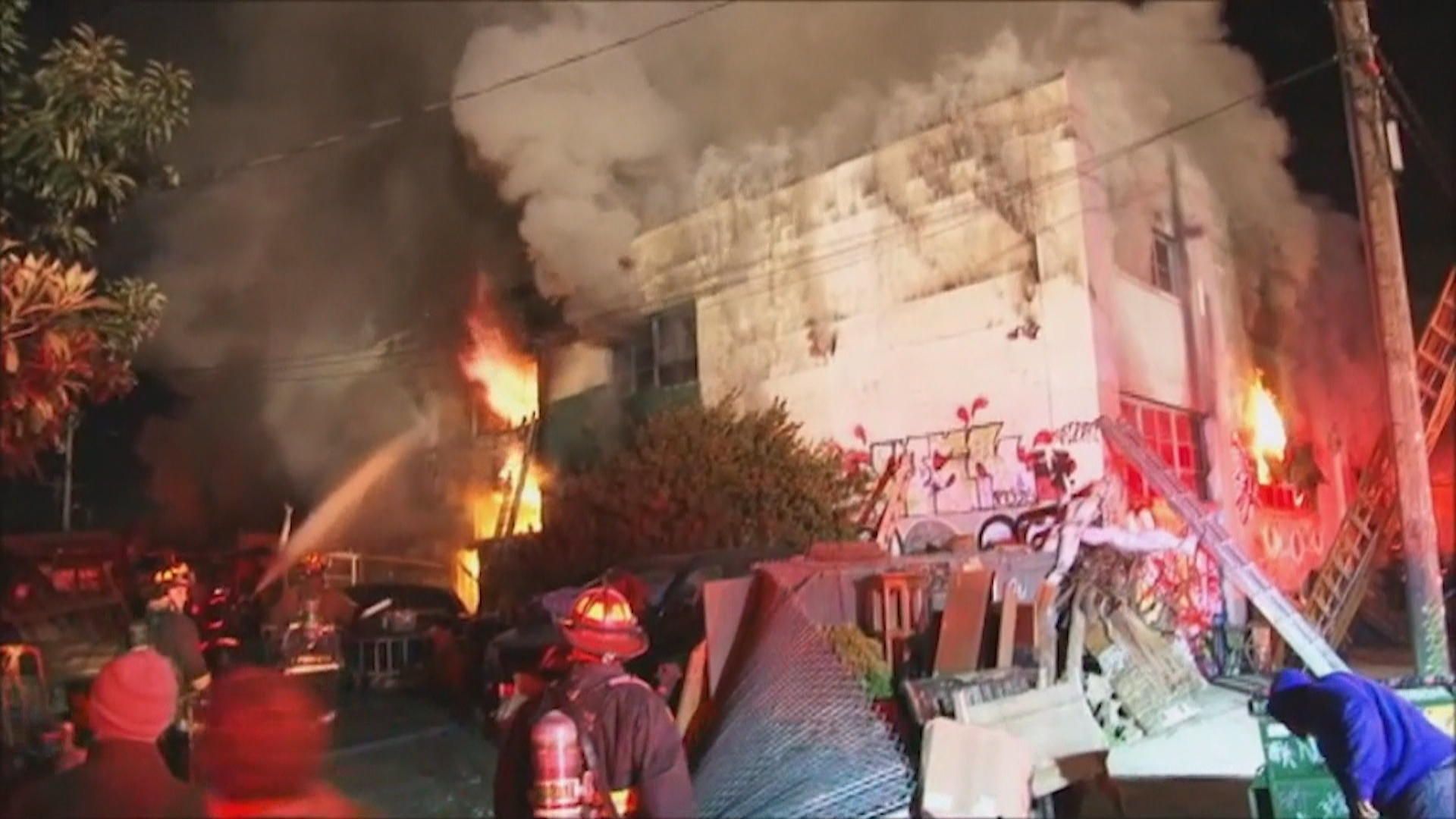 Former tenant: Oakland warehouse was "a death trap"
The deadly Oakland, California warehouse fire could lead to murder charges, prosecutors said.
Thirty-six people were killed in the artists' studios and illegal living spaces known as the "Ghost Ship." Crews are looking for more possible victims in the rubble of the devastated building. Officials have identified most of the victims, but have publicly identified only 17.
Investigators have not pinpointed the cause of the fire.
The local sheriff who is also the coroner told CBS News correspondent David Begnaud that he does not believe there are more bodies inside.
The building itself is so compromised that work here is dangerous and they're getting much-needed help from some heavy machinery. Crews brought in a large crane to help comb through the charred rubble where the "Ghost Ship" once stood as a criminal investigation begins.
"We're looking at two things: one is whether or not there is any criminal liability attached to this fire and secondly, if there is criminal liability, against whom," said Alameda County District Attorney Nancy O'Malley.
O'Malley said potential charges could range from involuntary manslaughter to murder.
Fire crews have been busy trying to zero in on a cause while also continuing the delicate task of recovering victims. They're using buckets to separate remains from personal possessions and building materials.
Efforts were suspended for hours early Monday because of safety concerns.
"The two areas that we really need to search a little bit more are this area here after they secure the wall, and this back area here where we suspect the origin of the fire," said Alameda County Sheriff Greg Ahern.
Shelley Mack said she rented a trailer in the building for a few months in late 2014.
"That place was a death trap," Mack said.
Mack took a video which she said shows the potentially hazardous conditions.
"You turned on a heater and your electricity -- everybody's electricity would go off, so it was continually overloaded," Mack said.
Property records show there were numerous complaints against the building, including two just last month citing "a ton of garbage piling up" and an "illegal interior building structure."
Because this is now a criminal investigation, officials said some details may not be released publicly.
"We would not want to compromise the district attorney's ability to hold people responsible who committed this potential atrocity," said Oakland Mayor Libby Schaaf.
The CBS News team has been unable to locate the woman who owns the warehouse. We knocked on her door for two days but have not received a response.
Rain is on the way and the sheriff said his crews are working quickly, but he said this work is too important and sensitive to rush it.
Thanks for reading CBS NEWS.
Create your free account or log in
for more features.