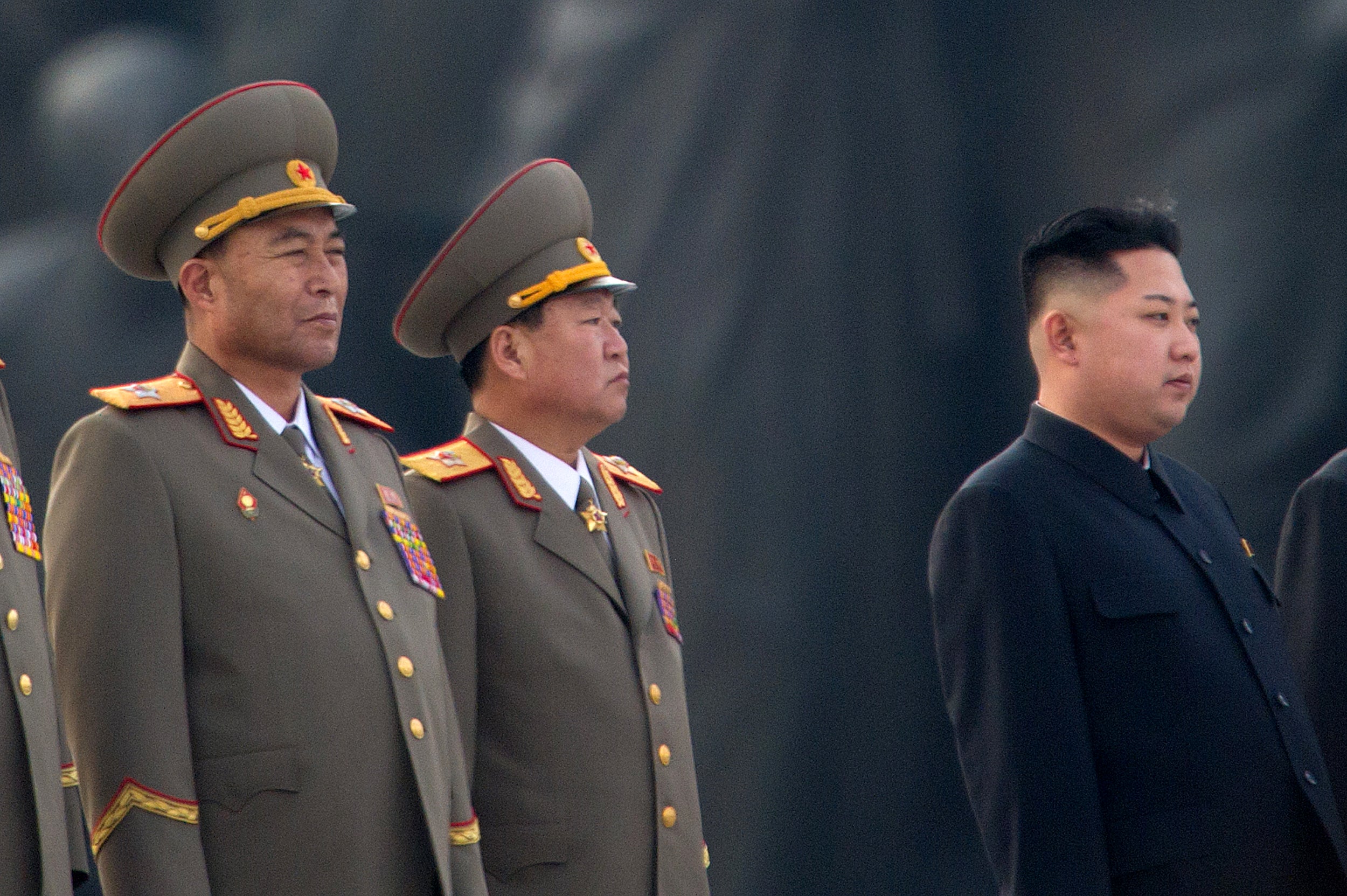 North Korea vows to cancel Korean War cease-fire amid talk of new sanctions, continued U.S. military drills
SEOUL, South Korea North Korea is vowing to cancel the 1953 Korean War cease-fire because of sanctions and ongoing U.S.-South Korean joint military drills.
North Korea's Korean People's Army Supreme Command made the statement Tuesday amid reports that Washington and North Korean ally Beijing have approved a draft of punishing resolutions that is expected to be circulated among U.N. Security Council members this week.
North Korea's latest nuclear test on Feb. 12 was its third. The United States and others worry that North Korea is pushing closer toward its goal of having nuclear-armed missiles that can reach America.
North Korea says its nuclear program is a response to U.S. hostility. The 1950-53 Korean War ended with an armistice, not a peace treaty, leaving the Korean Peninsula still technically in a state of war.
The agreement between China and the U.S. on draft sanctions is seen as a sign of Beijing's disapproval of Pyongyang's behavior and will be welcomed in Washington.
It comes as U.S. lawmakers push for tougher U.S. financial restrictions on North Korea.
The U.N. Security Council announced late Monday evening that it will hold closed consultations on North Korea and non-proliferation on Tuesday.
U.N. diplomats told the Reuters news agency they hoped the council would vote on the resolution by the end of this week.
"I hope to see a draft (Tuesday) perhaps, but you know, it's up to the Americans," a diplomat told Reuters on condition of anonymity.
All 15 council members approved a press statement condemning Pyongyang's nuclear test and pledging further action just hours after the underground atomic blast on Feb. 12.
South Korea wanted the U.N. resolution to pass in February, when it held the Security Council presidency, CBS News' Pamela Falk reports from the U.N., "but a compromise proved difficult, and there still may be changes that dilute the draft when it goes to all the nations' leadership."
The course to take regarding North Korea still hangs on China's fear that, if North Korea were to collapse economically, a flood of refugees would head for China, diplomats at the UN tell CBS News.
But, Falk adds, the fact that China came to the table, again, to impose tougher sanctions, is a reflection of China's new leadership and an accumulated frustration with North Korea's intransigence with regard to its nuclear program."
For the last three weeks, the United States, a close ally of South Korea and Japan, has been negotiating the text of a new resolution with China
Thanks for reading CBS NEWS.
Create your free account or log in
for more features.