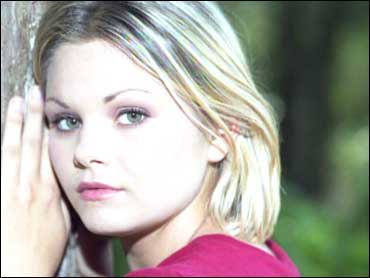 Nona Dirksmeyer Beauty Queen Murder Trial: Gary Dunn Defense Points to Acquitted Boyfriend
CLARKSVILLE, Ark. (CBS) The name Kevin Jones and the program CSI remain forever linked to 19-year-old Arkansas beauty queen Nona Dirksmeyer, found dead in her Russellville, Ark. apartment four years and four months ago.
Though Jones was tried and acquitted of his girlfriend Nona's murder, the defense in a new trial that began Thursday still contends he was the killer... and not Nona's neighbor, 30-year-old Gary Dunn, who faces the possibility of death if the jury of six men and six women find him guilty of capital murder for the brutal 2005 slaying.
The setting for this second trial is the Johnson County Courthouse in Clarksville, about 20 miles from Russellville and the scene of the crime. The defense requested and was granted a change of venue to this quiet Arkansas town, where the annual peach festival is described by locals as the year's highlight. Things are very casual here with most jurors dressed in jeans and T-shirts. You can tell who the lawyers are because they're the only ones in suits and ties.
It took three days of intense questioning for a jury to be seated from a pool of some 150 people and the case finally got underway in the 75 year-old courtroom. Some 30 spectators, including media, sat in the wooden benches to hear special prosecutor Jack McQuary admit there was some bad police work in the original investigation; but he said, Dunn is the right man and should have been convicted three years ago (when Jones was tried instead).
Feisty Little Rock attorney, Bill James, representing Gary Dunn, mockingly told jurors in his opening that Kevin Jones was "Mr. CSI," because he had told investigators about watching the CBS program. James said Kevin, therefore, knew from "way too much CSI" that by trying to revive Nona and getting covered in her blood, he had intentionally contaminated the crime scene, and made it impossible to convict him.
It was Kevin Jones, along with his mother and a friend, who discovered Nona Dirksmeyer's body in her apartment on Dec. 15, 2005. Now, the defense lawyer told jurors, the only honest decision is to find his client Gary Dunn not guilty of murdering the one-time Miss Arkansas contestant.
The trial is expected to last two weeks and Kevin Jones will take the stand. How he comes across and how he withstands the defense's cross-examination will certainly be key to the outcome of the trial... and therefore the ultimate fate of Gary Dunn.
-------------------------------------------------------------------------------------------------------------------------------------------------
This story was reported by veteran CBS News producer Allen Alter, who is covering the Gary Dunn murder trial for 48 Hours Mystery, and has followed the Nona Dirksmeyer case for several years.
Thanks for reading CBS NEWS.
Create your free account or log in
for more features.