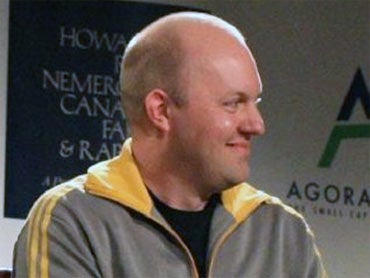 Ning Nixes Free Service, Orders Deep Cuts
Ning, the build-your-own social network co-founded by Marc Andreessen, is cutting 40% of its staff and ending its free product to focus on fee-paying networks.
The company CEO Jason Rosenthal announced on Thursday that "existing free networks will have the opportunity to either convert to paying for premium services, or transition off of Ning."
Rosenthal replaced the previous CEO, Gina Bianchini, also a co-founder of Ning, one month ago. He said that the free section of Ning would be phased out "soon," indicating that more details would be forthcoming within the next couple of weeks.
Since its launch in 2005, the company has received wide attention due to Andreessen's participation in its creation. A co-founder of Netscape Communications, Andreessen brought along a cachet that was worth its weight in PR gold. He also had easy entree into the venture capital community, a connection that most technology startups don't enjoy. Even in the teeth of a recession, Ning was able to raise several rounds of funding that gave the company a $750 million valuation at one point.
With the staff reduction, Ning's roster drops from 167 to 98 employees.
Below is the full text of Rosenthal's email to Ning employees:
Team,
When I became CEO 30 days ago, I told you I would take a hard look at our business. This process has brought real clarity to what's working, what's not, and what we need to do now to make Ning a big success.
My main conclusion is that we need to double down on our premium services business. Our Premium Ning Networks like Friends or Enemies, Linkin Park, Shred or Die, Pickens Plan, and tens of thousands of others both drive 75% of our monthly US traffic, and those Network Creators need and will pay for many more services and features from us.
So, we are going to change our strategy to devote 100% of our resources to building the winning product to capture this big opportunity. We will phase out our free service. Existing free networks will have the opportunity to either convert to paying for premium services, or transition off of Ning. We will judge ourselves by our ability to enable and power Premium Ning Networks at huge scale. And all of our product development capability will be devoted to making paying Network Creators extremely happy.
As a consequence of this change, I have also made the very tough decision to reduce the size of our team from 167 people to 98 people. As hard as this is to do, I am confident that this is the right decision for our company, our business, and our customers. Marc and I will work diligently with everyone affected by this to help them find great opportunities at other companies.
I've never seen a more talented and devoted team, and it has been my privilege to get to know and work with each and every one of you over the last 18 months.
We'll use today to say goodbye to our friends and teammates who will be leaving the company. Tomorrow, I will take you through, in detail, our plans for the next three months and our new focus.
Thanks for reading CBS NEWS.
Create your free account or log in
for more features.