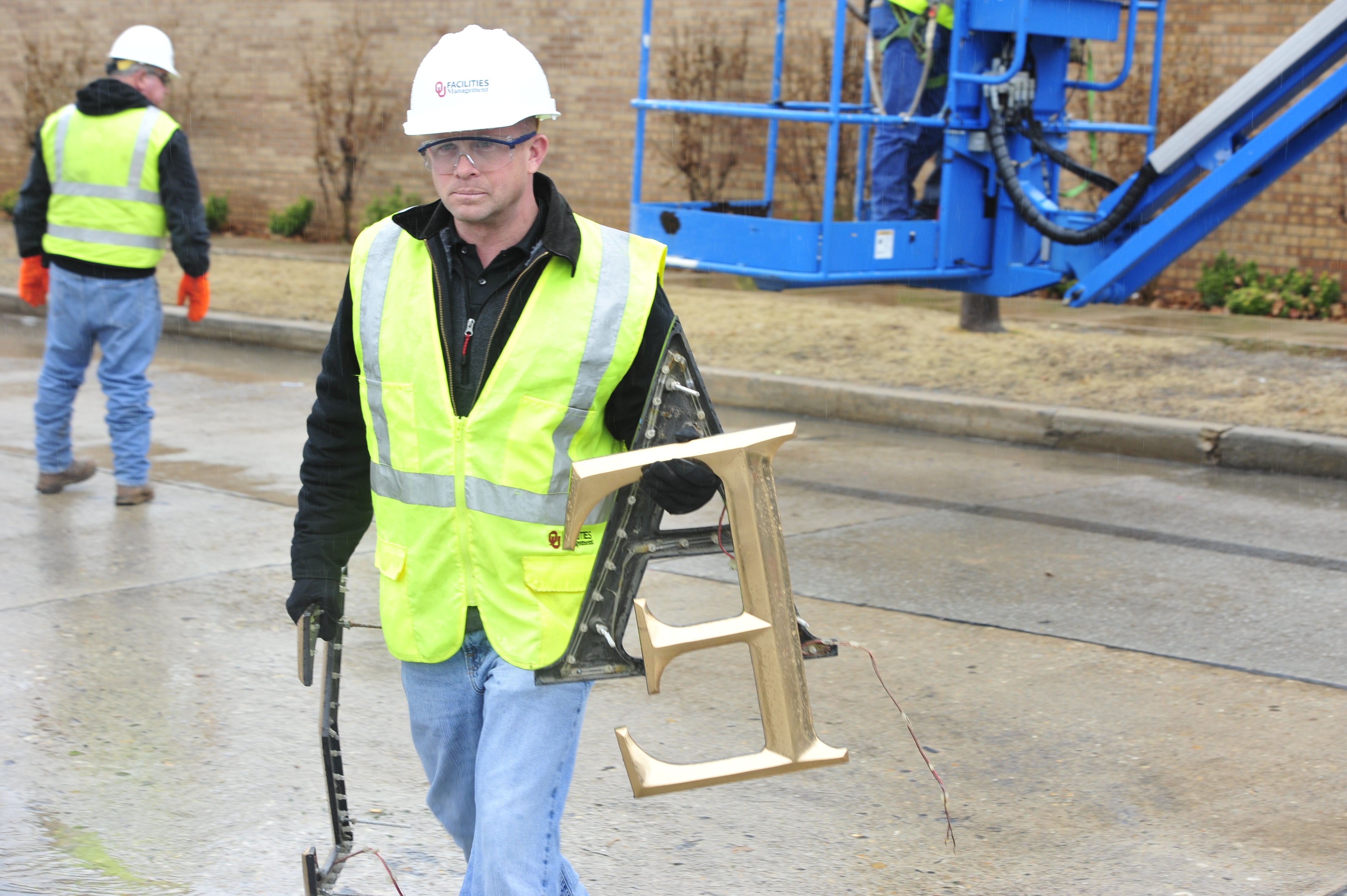 New fallout from racist fraternity video
NORMAN, Okla. -- A racist chant by several members of a University of Oklahoma fraternity that was caught on video led to outrage from the school's president and the organization's banishment from campus, but fallout from the incident appears far from over.
President David Boren said an investigation is underway to determine if some of the students could be expelled for violating Title VI of the Civil Rights Act, which prohibits racial discrimination.
The video, which was posted online, shows several people on a bus participating in a chant that included a racial slur, referenced lynching and indicated black students would never be admitted to OU's chapter of Sigma Alpha Epsilon.
"We are also going to look at any individual perpetrators, particularly those that we think took a lead in this kind of activity," Boren said.
A national sorority says it's looking into the matter, as well.
National Tri Delta said in a statement, "We are deeply disappointed by the conduct of the students involved in the incident at The University of Oklahoma. Tri Delta expects its members to uphold the highest responsibilities of college women. The behavior documented in the video is deplorable and is in no way consistent with Tri Delta's ideals and core values. We are cooperating fully with our partners at the university as they investigate this matter."
Also, a top high school football recruit de-committed from the university on Monday after seeing the video.
And an online fundraiser has been launched to help support an African-American cook who worked at the fraternity for about a decade.
The incident has had a profound effect on many of the roughly 1,400 black students who attend the university's Norman campus.
"I was shocked they were just doing it openly on the bus, like they were proud of it," said Jared Scarborough, a junior in construction science who is African-American. "From the chant, you could tell they had done it before. It wasn't a first-time thing. And it was everybody. And the fist-pumping."
The Greek letters were removed Monday from the side of the sprawling, sand-colored brick house on a street lined with fraternity and sorority houses just west of the center of campus, and members were ordered to have their belongings removed by midnight Tuesday.
The Oklahoma football team decided to protest rather than practice on Monday. At the team's indoor practice facility, coach Bob Stoops led the way as players, joined by athletic director Joe Castiglione, walked arm-in-arm, wearing black.
Boren attended a pre-dawn rally organized by students Monday and lambasted those fraternity members as "disgraceful" and called their behavior "reprehensible."
"This is not who we are," Boren said at a midday news conference. "I'd be glad if they left. I might even pay the bus fare for them."
National leaders of Sigma Alpha Epsilon said the fraternity's investigation confirmed members took part in the chant and announced it would close the local chapter. The national group said it was "embarrassed" by the "unacceptable and racist" behavior.
In a statement late Monday, Brad Cohen, the SAE national president said, "A few bigoted idiots, through a 9 second video showed their true colors and beliefs and did enormous harm to the other (members of the national group) who were equally disgusted by their vile and racist behavior. This behavior was in no way reflective of who we are as SAEs and what we stand for. To those that were hurt and offended by these actions, especially the African American community and our Many African American Brothers, I apologize on behalf of our now closed chapter and its members who will be expelled. After all the good and positive changes we have made, let us focus on who we really are."
Boren said members of the fraternity were "not totally forthcoming," and he was still trying to find out who was on the bus so the school could consider disciplinary actions.
In Washington, White House Press Secretary Josh Earnest said the efforts by the university and the national fraternity to repudiate the racist comments were "an appropriate step."
It's unclear who recorded the video, when it was recorded and who initially posted it online. Boren suggested it was likely taken by another student who didn't agree with what was being chanted.
OU Unheard, a black student group on campus, posted a link to the video after someone anonymously called it to the group's attention Sunday afternoon, communications director Alexis Hall said Monday.
"We immediately needed to share that with the OU student body," said Hall, a junior. "For students to say they're going to lynch an entire group of people. ... It's disgusting."
The video appears to have been taken on a charter bus, with at least one of the chanting young men wearing a tuxedo.
North Mesquite High School football star Jean Delance, a top offensive lineman prospect, told CBS Dallas station KTVT and CBS radio station KRLD-AM in Dallas that he would not attend Oklahoma. He said he spoke Sunday night with coach Stoops, but wasn't told about the incident.
"I'm very disappointed in the coaches not letting me know," Delance told KRLD. "But that was just heart-breaking right there."
The University of Oklahoma, located in the southern Oklahoma City suburb of Norman, has about 27,000 students, about 5 percent of whom are black. The Greek system is largely segregated.
Thanks for reading CBS NEWS.
Create your free account or log in
for more features.