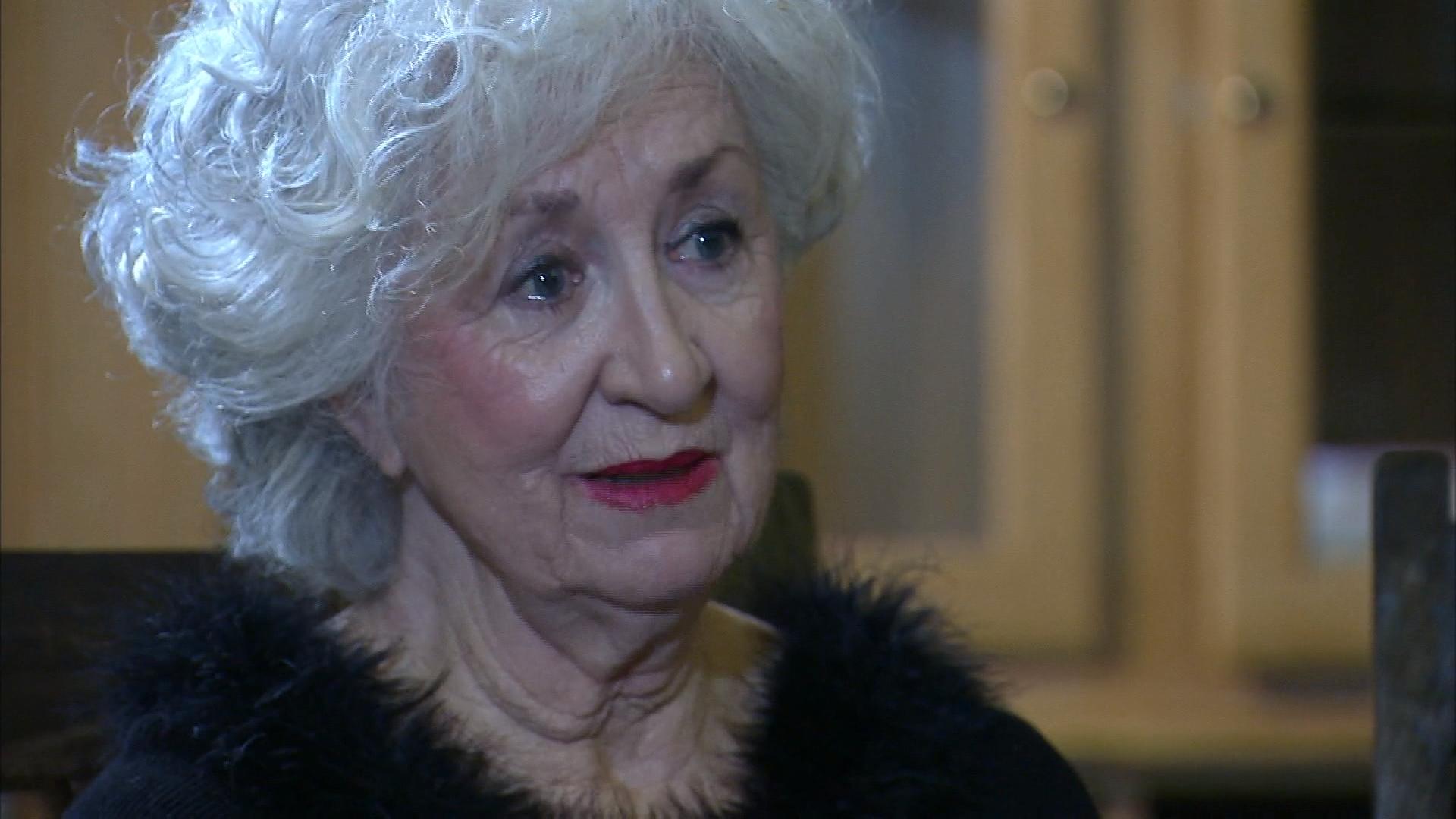 New twist in University of Oklahoma race scandal
New revelations are fueling the outrage at the University of Oklahoma and beyond. Some members of the school's Sigma Alpha Epsilon fraternity face disciplinary action. A video surfaced Sunday showing members chanting a racist song containing the "n-word."
Another video surfaced Monday night showing Beauton Gilbow, the fraternity's 78-year-old "house mother" known as "Mom B," using that same racial slur in 2013.
The fallout from the scandal already hit Greek life on campus over the weekend, and extended elsewhere on Monday when a top high school football recruit de-committed from the football-crazy university after seeing the video.
CBS News met "house mother" Gilbow on Monday and interviewed her inside the Sigma Alpha Epsilon frat house. A former teacher who raised three sons, she said the job as house mother for the fraternity was a perfect fit for her, reports CBS News correspondent Jericka Duncan.
When CBS News spoke with her, she was reacting to the nine-second video of students chanting racial slurs. But on Tuesday morning, it's her own words that have set the internet ablaze.
In the 2013 video posted on Vine, Gilbow is seen "rapping" the lyrics to a song that includes the "n-word."
But on Monday, she expressed shock when talking about the SAE fraternity members who were recorded on a charter bus, using the same word.
"There will never be a n----r SAE, you can hang them from a tree but they will never sign with me, there will never be a n----r SAE," SAE members could be heard singing.
"I heard the words. Unbelievable... This is not SAE," Gilbow said.
Because of the video, the SAE house has been ordered closed.
So after 15 years of living in the back room of the house, Gilbow said she has no job and no place to live.
"This has been my family," she said. "I can't imagine tomorrow."
She said she was "very disappointed."
"Very ashamed, embarrassed," Gilbow said.
All those who live in the Sigma Alpha Epsilon house face a university imposed deadline of midnight Wednesday to move out. The fraternity's national headquarters closed the chapter and suspended all of its members.
The song was captured from at least two camera angles, but the disgust is coming from all sides.
Hundreds of students marched on the campus of the University of Oklahoma, still reeling over what was recorded aboard that bus.
"Somebody should have stood up and said, 'Hey, we should not say this,'" student JD Baker said.
On Monday, the Greek letters were removed from the home's brick facade.
As a fleet of moving vans assembled outside of the frat house, the university's president stood alongside students.
"I don't have words in my vocabulary to adequately describe how I feel about people who would use those words in that way and chant in that way," Boren said.
CBS News reached out to Gilbow Tuesday morning for comment. She was unavailable.
The executive office of the Tri Delta sorority, which has a chapter on campus, examined the bus video and is "cooperating fully" with University of Oklahoma officials as they try to figure out whether members of the OU Tri Delta chapter were also seen in the video singing along.
Thanks for reading CBS NEWS.
Create your free account or log in
for more features.