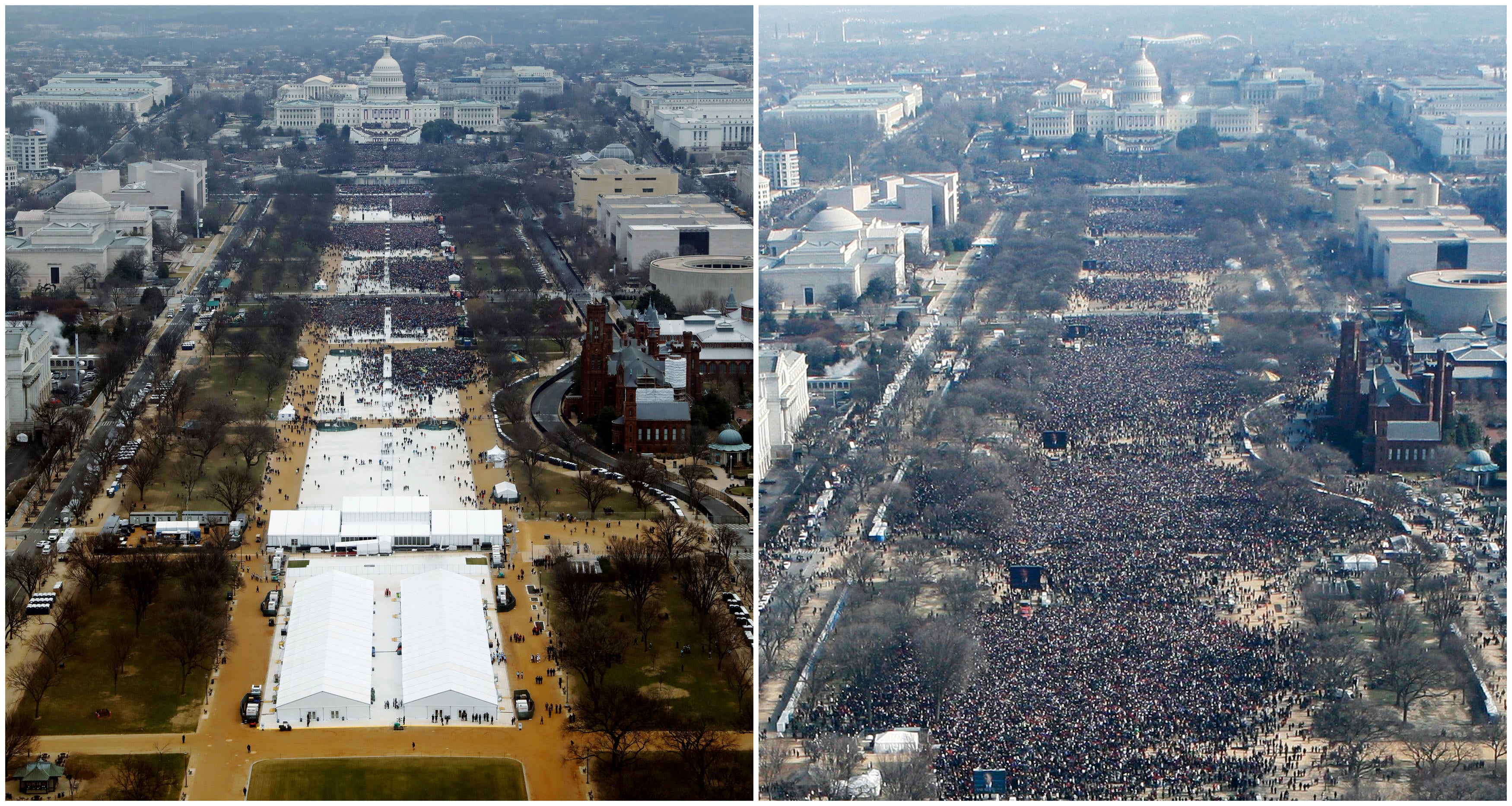 National Park Service Twitter account operating again
The National Park Service (NPS) has resumed tweeting after it was temporarily ordered by the Interior Department to shut down its Twitter activity over two retweets -- one about the attendance of President Trump's inauguration and the other about the disappearance of some White House web pages.
The NPS tweet Saturday morning said, "We regret the mistaken RTs from our account yesterday."
"Two retweets from the National Park Service's (NPS) main Twitter account Friday were inconsistent with the agency's approach to engaging the public through social media," Tom Crosson, National Park Service spokesman, said in a statement to CBS News' Arden Farhi. "Out of an abundance of caution, while we investigated the situation involving these tweets, the Department of Interior's communications team determined that it was important to stand down Twitter activity across the Department temporarily, except in the case of public safety."
"Now that social media guidance has been clarified, the Department and its bureaus should resume Twitter engagement as normal this weekend, with the exception of social media posts on the Secretary's policy priorities, which will be outlined upon confirmation," Crosson continued.
One NPS employee retweeted a New York Times reporter's observation that Mr. Trump's inaugural ceremony was more sparsely attended than former President Obama's. The Park Service tweet has been deleted from its account, but the Times reporter Binyamin Applebaum, retweeted the NPS' offending retweet with the comment, "Looks like the Trump administration hasn't taken control of the @NatlParkService Twitter feed just yet" (that was before the Interior Department ordered the cessation of NPS tweeting).
And the other NPS retweet pointed out that whitehouse.gov pages on issues like climate change had been taken down.
CBS News' Arden Farhi contributed to this report.
Thanks for reading CBS NEWS.
Create your free account or log in
for more features.