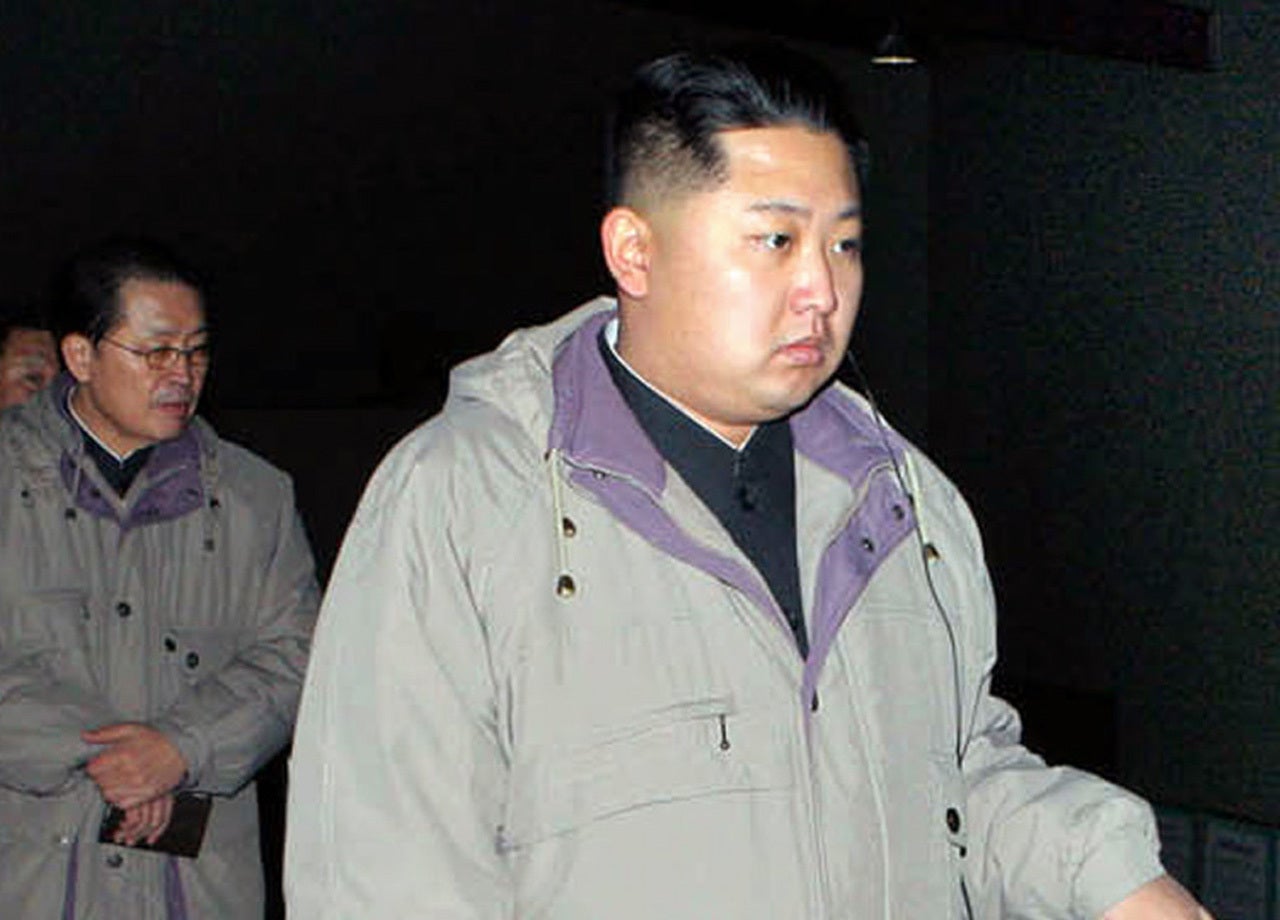 N. Korea further elevates Kim Jong Il heir
PYONGYANG, North Korea - North Korea's state media on Monday called Kim Jong Il's heir the head of the ruling Workers' Party Central Committee, which would give Kim Jong Un power over one of the country's highest decision-making bodies more than a week after his father's death.
The reference in a commentary by the North's main Rodong Sinmun newspaper came as two groups of prominent South Koreans with ties to Pyongyang traveled to North Korea to pay respects to Kim Jong Il, who is being mourned by millions in his homeland.
North Korean soldiers, Rodong Sinmun said, are upholding a slogan urging them to dedicate their lives to protect the committee headed by Kim Jong Un. The slogan means that Kim will likely be appointed as the party's general secretary, one of the country's highest positions.
North Korea is in official mourning for Kim until after a memorial Thursday. But the country is also offering hints about Kim Jong Un's rise as ruler. North Korea began hailing him as "supreme leader" of the 1.2-million strong military over the weekend.
A day earlier, Rodong Sinmun, mouthpiece of the ruling Workers' Party, also recognized Un's authority over the military by calling him "supreme commander" of the armed forces.
Kim Jong Un, who is in his late 20s and was unveiled in September 2010 as his father's choice as successor, will be the third-generation Kim to rule the nation of 24 million. His father and grandfather led the country under different titles, and it remains unclear which other titles will be bestowed on the grandson.
Kim family myths renew with a roar in N. Korea
Loss, fear, threats drive N. Korean mass grief

Pentagon sees smooth change so far in N. Korea
Kim Il Sung, who founded North Korea in 1948, retains the title of "eternal president" even after his death in 1994.
Kim Jong Un was promoted to four-star general and appointed a vice chairman of the Central Military Commission of the Workers' Party. He had been expected to assume a number of other key posts while being groomed to succeed his father.
His father's death comes at a sensitive time for North Korea, which was in the middle of negotiations with the U.S. on restarting talks to dismantle the North's nuclear weapons program in exchange for aid, and had been preparing for 2012 celebrations marking Kim Il Sung's 100th birthday. Suffering from a shortfall in basic staples after several harsh seasons, officials also had been asking for help feeding its people.
North Korea on Sunday aired footage showing the uncle and key patron of Kim Jong Un wearing a military uniform with a general's insignia - a strong sign he'll play a crucial role in helping the young man take over power and uphold the "military-first" policy initiated by his late father.
North Korean heir's uncle plays key role
The footage on state television shows Jang Song Thaek in uniform as he pays respects at Kim Jong Il's body lying in state at Kumsusan Memorial Palace. Seoul's Unification Ministry says it's the first time Jang, usually seen in business suits, has been shown wearing a military uniform on state TV.
Thanks for reading CBS NEWS.
Create your free account or log in
for more features.