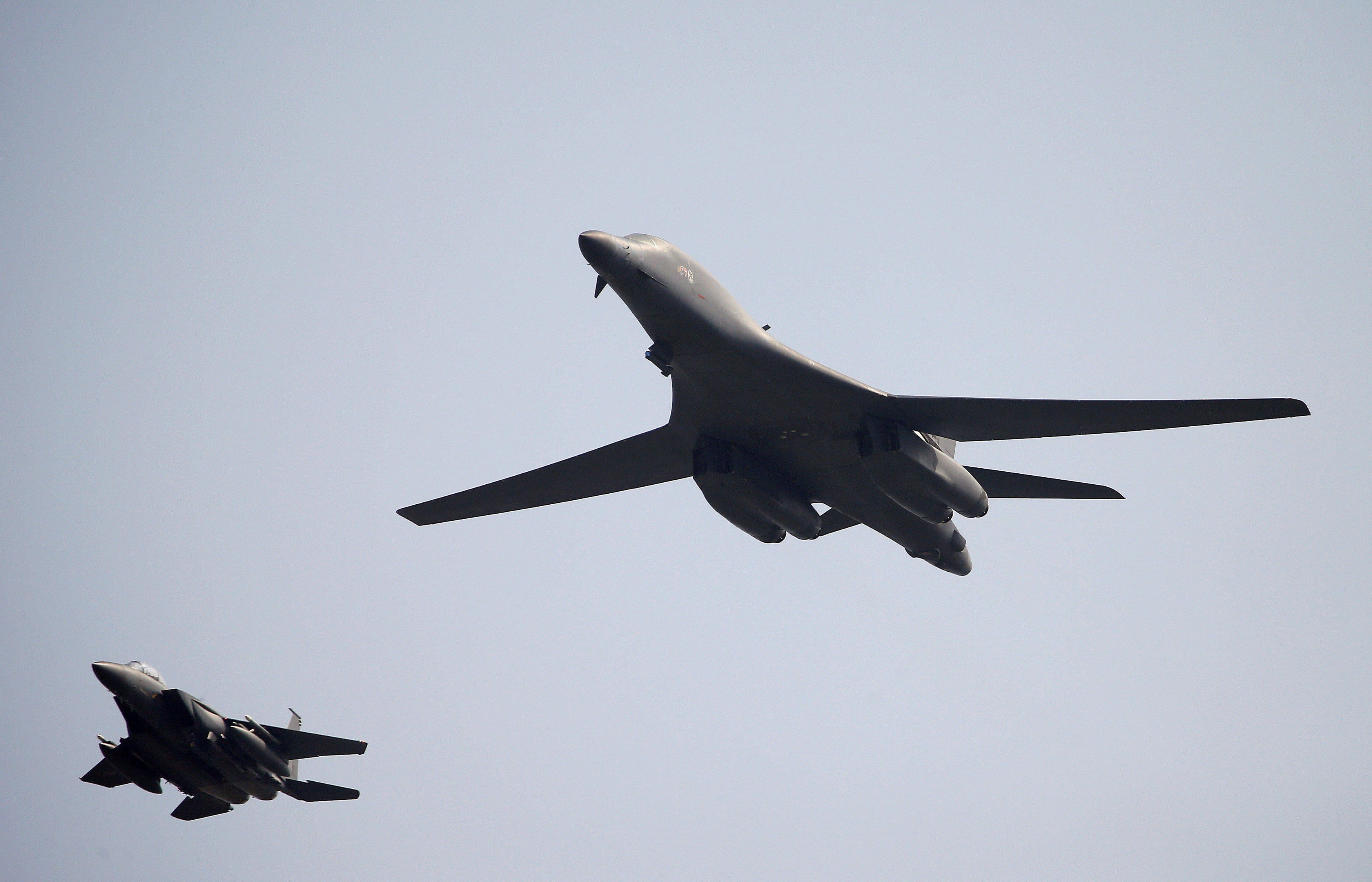 North Korea vows to "speed up" nuclear program as THAAD goes operational
SEOUL, South Korea -- A controversial U.S. anti-missile system in southeastern South Korea is now operating and can defend against North Korean missiles, the U.S. military confirmed Tuesday.
"U.S. Forces Korea confirms the Terminal High Altitude Area Defense (THAAD) system is operational and has the ability to intercept North Korean missiles and defend the Republic of the Korea," U.S. Forces Korea spokesperson Col. Rob Manning said in a statement to CBS News.
The isolated North Korean regime of Kim Jong Un lashed out again on Monday, meanwhile, accusing the U.S. of drawing the two nations closer to "the brink of nuclear war."
In a statement sent to CBS News on Monday, a spokesman for the North Korean Foreign Ministry said the country would "speed up at the maximum pace the measure for bolstering its nuclear deterrence," in response to what it considers U.S. provocations.
CBS News national security correspondent David Martin reported the THAAD anti-missile system was now operational, but not fully. He said the system had initial operating capability, but would not become fully operational until later this year when more launchers and more interceptors arrive in South Korea.
South Korean Defense Ministry spokesman Moon Sang Gyun said earlier that two U.S. B-1B bombers had flown over the Korean peninsula Monday, meanwhile, as part of a joint drill with South Korea's air force.
North Korea state media said the bombers were used in "a nuclear bomb dropping drill" and, "The reckless military provocation is pushing the situation on the Korean peninsula closer to the brink of nuclear war."
The THAAD deployment has triggered anger from Seongju residents who fear North Korea may target their town and who worry about rumored health hazards linked to THAAD's powerful radar.
People also debate whether the security benefits of THAAD will outweigh drawbacks if relations worsen with China, which sees the system as a threat and which is seen by the Trump administration as the nation with the best leverage against North Korea economically.
On Tuesday, Beijing reiterated its staunch opposition to the deployment of the U.S. anti-missile system, which includes radar installations powerful enough to peer into Chinese airspace.
"China's position is clear-cut and firm. We oppose the deployment of the THAAD system in (South Korea) and urge relevant sides to immediately stop the deployment," Chinese Foreign Ministry spokesman Geng Shuang said. "We will firmly take necessary measures to uphold our interests."
South Koreans were also angered recently by President Trump suggesting he might make Seoul pay $1 billion for the system. Those remarks were later walked back by other U.S. officials, who assured Seoul the U.S. would bear the cost of the THAAD system, as agreed under the Obama administration.
The United States and South Korea say THAAD is crucial to counter North Korea's weapons advances. The North conducted two nuclear tests last year alone, which experts say would have improved its knowledge about making nuclear warheads small enough to fit on missiles, and has been speeding up its development of new missiles, including solid-fuel rockets that could be fired from mobile launchers on land and from submarines.
Mr. Trump says he isn't ruling out military action against North Korea but has also expressed openness to a future meeting with North Korean ruler Kim Jong Un, offering unusual praise for the third-generation dictator amid the nuclear tensions.
"If it would be appropriate for me to meet with him, I would absolutely, I would be honored to do it," the president told Bloomberg News. In an interview with CBS News' "Face the Nation" that aired Sunday, Mr. Trump said Kim was obviously a "pretty smart cookie" as he took power in his 20s and held it despite "a lot of people" trying to take it away.
The THAAD battery had originally been scheduled to enter operation by the end of the year. When completed, it will consist of six truck-mounted launchers that can fire up to 48 interceptors toward incoming missiles detected by the system's x-band radar.
Critics question whether the United States and Seoul's caretaker government are rushing to set up THAAD before an election May 9 that will bring a change in the government in Seoul, which became necessary after Park Geun-hye was impeached and ousted from the presidency in a corruption scandal.
Front-runner Moon Jae-in, a liberal who calls for engagement with North Korea, has said he would reconsider THAAD if he becomes president.
North Korea conducted another missile test on Saturday, its third launch in April alone, which reportedly failed soon after launch, and its Foreign Ministry said Monday the country will speed up measures to bolster its nuclear program "at the maximum pace."
A statement circulated by North Korea's U.N. Mission says the government is ready to respond to any option taken by the United States.
Thanks for reading CBS NEWS.
Create your free account or log in
for more features.