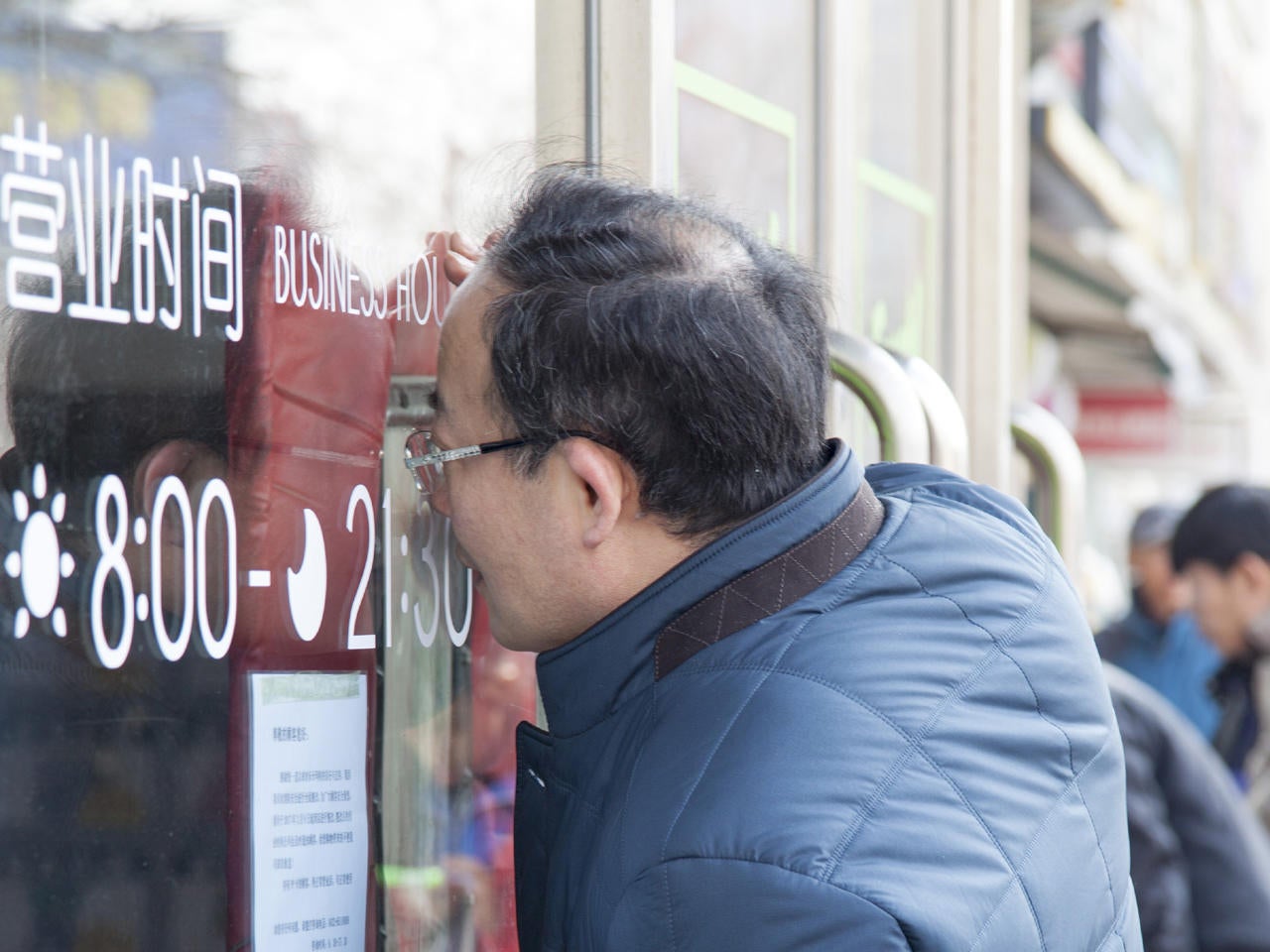 Angered by U.S. anti-missile system, China takes economic revenge
BEIJING -- While North Korea and trade are set to take center stage at President Trump's summit with Chinese President Xi Jinping this week, there's another issue waiting in the wings: Chinese retaliation over THAAD, the U.S. anti-missile system being deployed in South Korea.
This week a bi-partisan coalition of U.S. Senators sent a letter to Mr. Trump urging him press the matter with Xi.

China vehemently opposes THAAD, which can detect and shoot down incoming missiles, calling it a threat to its own national security. China's concern is that THAAD's powerful radar system can track the movement of Chinese military hardware inside China.
The U.S. and South Korea insist THAAD is only aimed at protecting against a potential North Korean attack on South Korea, where nearly 30,000 American service members are stationed. Already this year, Kim Jong Un has ordered four missile tests, including one this week.
So far, China's political efforts to halt the U.S. deployment of a THAAD system in South Korea have failed. But as South Korea's biggest trading partner, China has significant economic leverage over Seoul and Beijing appears to be using it.
China banned tour groups from visiting South Korea on March 15, leading to a 39 percent decline in Chinese tourism there last month compared to February.

South Korea's booming entertainment industry may also be a target. Korean pop, or "K-Pop," stars have had to cancel events in China after being denied visas and popular South Korean TV dramas have been removed from the Chinese internet.
No business has been hit harder, however, than the South Korean conglomerate, Lotte. The company, which operates Walmart-style retail stores across the region, supplied the land for the THAAD installations in South Korea. Since the deployment began last month, Chinese regulators have temporarily closed 75 Lotte stores in China, citing inspection failures.
Lotte stands to lose $179 million if its China-based stores can't reopen by May, according to a South Korean government official.
China's crackdown on the retailer may have been foreshadowed by China's state-run medial; as Lotte considered giving up its land for THAAD early this year, China's Xinhua News Agency wrote: "The right decision would be for Lotte to defer or reject the deal… Lotte stands to lose Chinese customers and the Chinese market. That would be a very large slice out of their business pie."
China's government-backed nationalist paper the Global Times, went further, arguing that the "Lotte Group's development in the Chinese market should come to an end." It said booting the retailer from China "will be an effective warning to all the other foreign forces that jeopardize China's national interests."
Even Chinese school children have reportedly joined the chorus. One video shows children, purportedly breaking into a spontaneous chant of: "Lotte leave China! Boycott Korean goods! Protest THAAD! Love China!"
While in Bejing last month, Secretary of State Rex Tillerson condemned China's actions, saying the "economic retaliation against South Korea is inappropriate and troubling."
But China analyst and author Shaun Rein says economic retaliation is part of China's political modus operandi.
"Historically when a country does something in opposition to China, China launches hard power economically," he told CBS News.
Past cases do reveal a pattern.
In 2010, after jailed Chinese dissident Liu Xiaobo received Norway's Nobel peace prize, China cut Norwegian salmon imports (the two countries only patched things up this year).
One study found that after the Dalai Lama, the Tibetan spiritual leader who China considers a dangerous separatist, visits a country, its exports to China drop more than eight percent for the ensuing two years. The trend has been dubbed the "Dalai Lama effect."
Rein told CBS News that China's use of economic power for political punishment is an effective tactic partly because it's so hard to prove.
"There is a lot of plausible deniability," he said. "There probably isn't an actual law or written record when the government tells tour groups 'don't go to Korea.' They probably do it in meetings or via phone. But it's very clear it happens again and again."
When asked last month whether Beijing ordered the removal of Korean TV shows from Chinese websites, Chinese Foreign Ministry spokesman Geng Shuang didn't outwardly deny government action. Instead, he took the opportunity, "to urge South Korea once again to cherish the hard-won outcomes of the development of China-South Korean ties. Bear in mind China's reasonable concerns and stop the deployment of THAAD."
Anti-South Korean sentiment is so high in China that more than 10,000 police officers were reportedly deployed to last month's World Cup qualifier between the two nations.
China won the home game. South Korea's team, like its businesses in China, lost.
Adriana Diaz is CBS News' Asia Correspondent based in Beijing. You can follow her here on Twitter. CBS News producer Shuai Zhang contributed to this report.
Thanks for reading CBS NEWS.
Create your free account or log in
for more features.