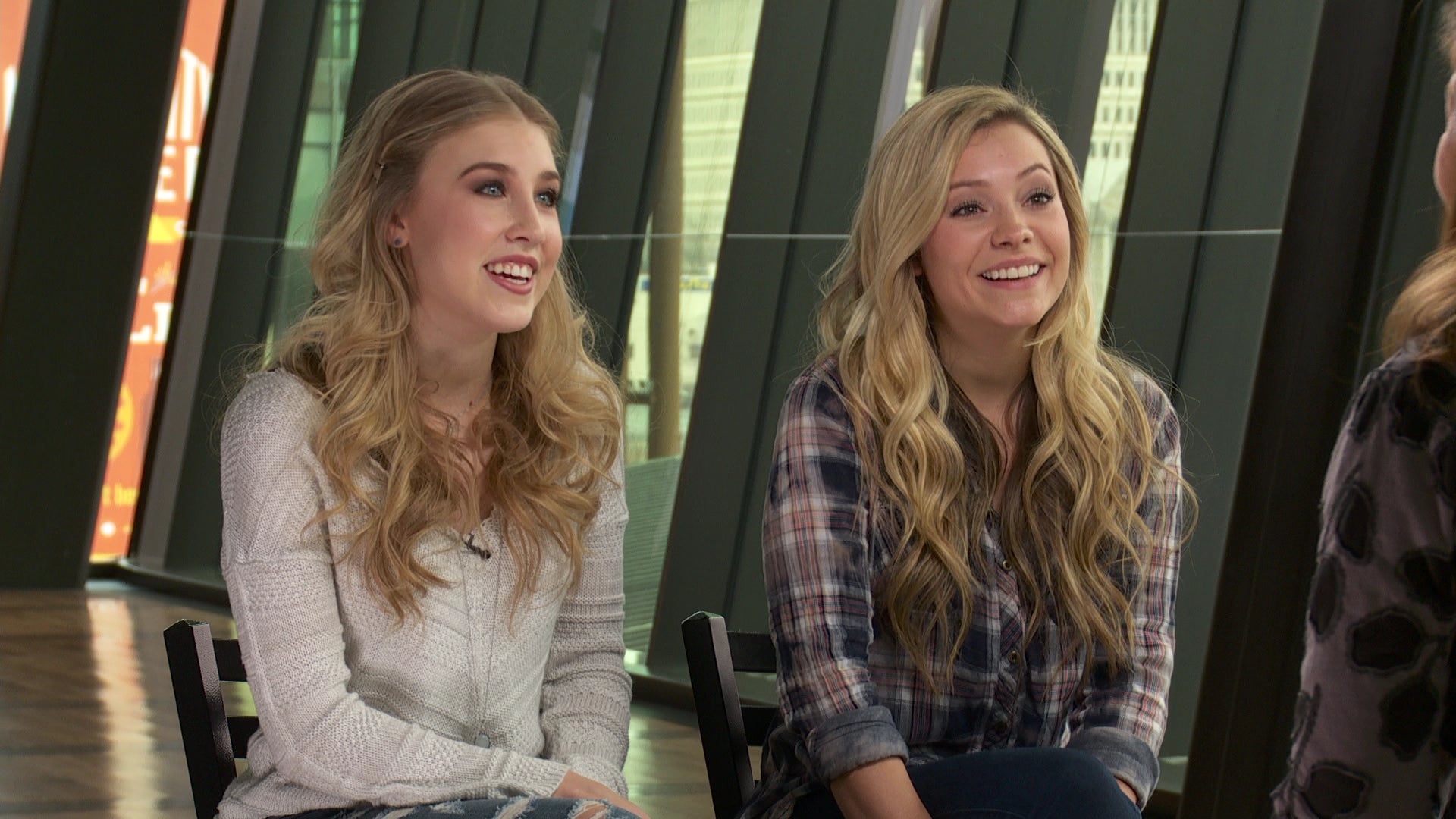 Maddie & Tae put Nashville on notice
Academy of Country Music Awards vocal duo of the year nominee Maddie & Tae are winning praise for bringing a new voice to the scene. They could be any other fresh-face sound trying to make it in country music, but they want some of their fellow stars to sound more respectful, reports CBS News correspondent Jan Crawford.
"Go big or go home" -- Maddie Marlow and Tae Dye say that's the motto behind their message.
"We're calling out the trend, rather than the artists, because a trend is what's happening and it's a pattern and it shifts," Dye said. "It's completely unrealistic and kinda irresponsible. So that's, that's why we wrote the song."
What they call unrealistic and irresponsible covers much of today's country music-- a sound called "bro country."
It's the main game in town, with songs that glorify big trucks, beer and beautiful women.
"We're huge country fans. But we were so sick and tired of how women were portrayed in songs," Marlow said. "You know, the girl's just supposed to sit there and look perfect and be perfect. Not talk, no personality."
"We would just listen to the radio day after day and just think you know like where, where did the value, where did the character go?" Dye added. "So we went to a songwriting session and we made a checklist of all the clichés."
Maddie & Tae take on the bro-country lyrics and throw them right back.
Lyrics from their track "Girl in a Country Song" include, "I hate the way this bikini top chafes. Do I really have to wear it all day?" and "Tell me one more time you, 'Gotta get you some of that.' Sure, I'll slide on over but you're gonna get slapped."
The song ignited a bro-country backlash that made history. Maddie & Tae became the first female duo in nearly a decade whose very first song hit number one.
The Country Music Hall of Fame came calling and CBS News was with Maddie & Tae as they donated their clothes from the song's video.
"I remember when we got the phone call and they were like, 'Hey do you still have your outfits from the video? We want to put them in the Hall of Fame,'" Dye said. "And we were like, 'Are you sure you got the right number?'"
But they're doing more than stirring the pot. Maddie & Tae say country music was ignoring the perspective of young women.
"We realize when we see little girls singing that we're giving them a voice. And so that's really what, like, keeps us pushing," Dye said. "'Cause we're like, okay we can sing and give you a voice and make you be known.'"
If you're wondering what's behind their confidence, they point to their upbringing. Marlow was raised in Texas by a mother who worked in the oil and gas industry. Dye grew up in Oklahoma with older brothers.
Both took voice lessons in Dallas where their teacher introduced them. They joined forces and made a big move together.
"We were 17 years old, moved to Nashville completely on our own," Marlow said. "You know trying to figure out how to pay bills and how to fix a broken AC unit and--,"
"What to do when your apartment floods," Dye added.
Marlow said it wasn't easy managing all those "grown up things" and trying to make a name for themselves in Nashville.
That experience inspired their second single, "Fly" an uplifting song that encourages people to hold on through the tough times.
Despite the huge hit, they don't feel any more pressure.
"For us, it's mainly about just getting to tell our stories. And if we can release a song that's true to us and our fans relate and then maybe it doesn't get high on the charts, that's really not important to us," Dye said.
To them, it's a hit whether it tops the charts or not.
"And as long as we get to say what we want to say and we're very passionate about it, that's all that matters," Dye said.
Thanks for reading CBS NEWS.
Create your free account or log in
for more features.