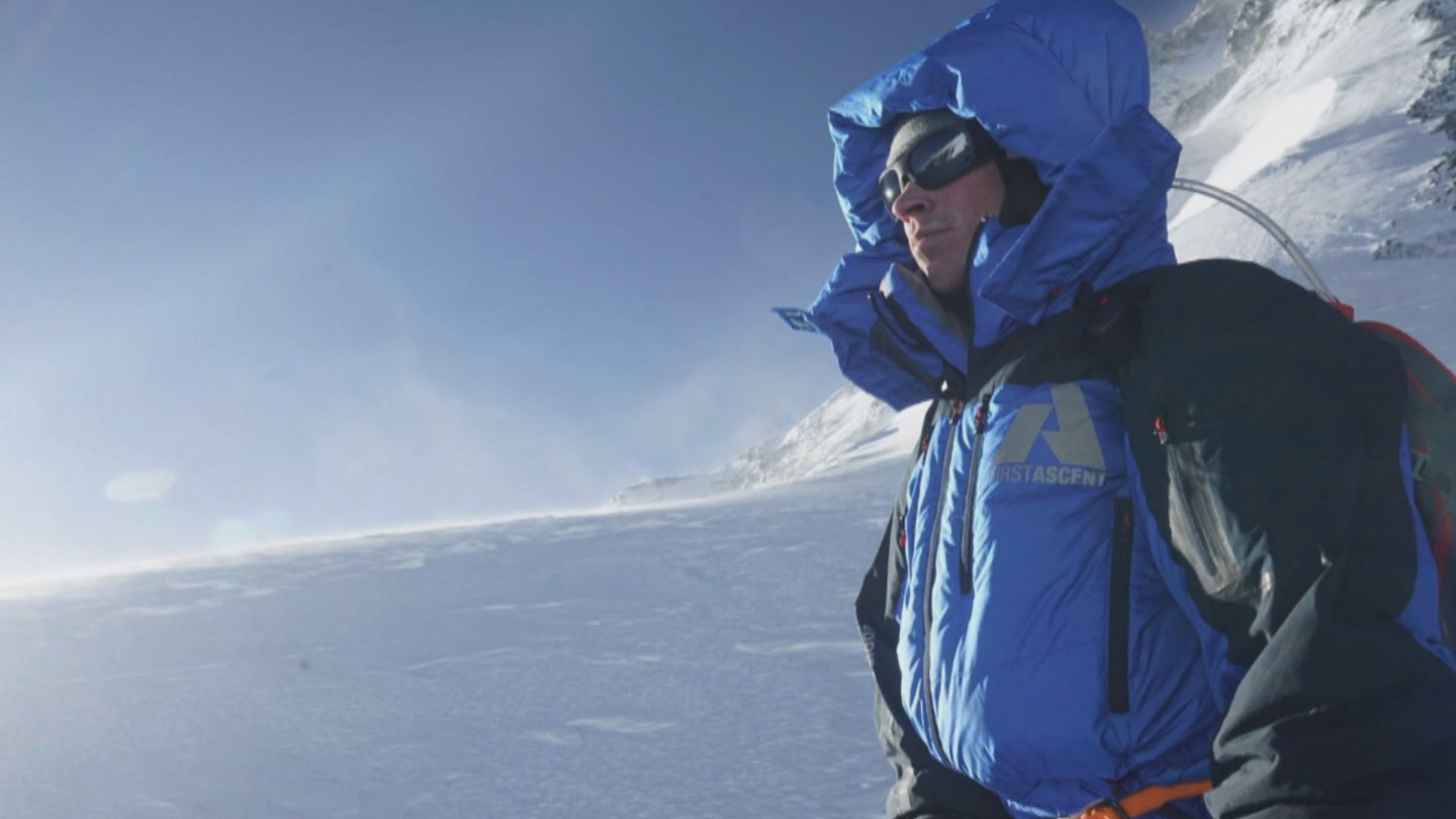 Mount Everest climber: Summit felt like "worst hangover of my life"
Professional climber Cory Richards reached the summit of the tallest mountain on the planet early Tuesday without the help of any supplemental oxygen.
"CBS This Morning" followed Richards and his pro climbing partner, Adrian Ballinger, as they embarked on their harrowing climb up Mount Everest. The two have been documenting their expedition on their Snapchat account, EverestNoFilter.
"Another Himalayan sunrise, say hi to the world!" Richards said, sharing the view from 5.5 miles above the earth's surface. "Unfortunately AB had to turn around a little bit earlier, so it's up to me to hold it down. That's the summit."
For Richards, the expedition was a success. But Ballinger fell just over 1,200 feet short of his goal.
"Morning after kind of sucks. But I'm glad I made it down alive for Cory to succeed," Ballinger said. "I mean, it's heartbreaking, it really is. I'm still going through all of those emotions of failing after working so hard for something. It really was a group effort even though only one of us stood on top."
Ballinger was forced to turn back, after his body told him he'd had enough.
"Nothing really felt right. I wasn't hydrating that well, I wasn't eating that well and I definitely was really cold," Ballinger said. "I knew I was already getting up where I wouldn't be able to get myself down alone if I went any further."
Richards decided to keep climbing.
"I got to the top in about eight hours, just around eight hours after leaving high camp," Richards said.
"Which is like insanely fast for a no-oxygen attempt - he was actually passing people on oxygen," Ballinger added. "It's like the proudest no-oxygen ascent I've seen in years."
Richards said the the brief time he spent on the summit felt like "the worst hangover of my life."
"I got on top and I spent about three minutes there with the wind coming in and the storm that has actually hit since we came down - that was the right decision," Richards said. "I spent no time up there. My body felt horrible."
But for Richards and Ballinger, it was all worth it.
"Here we are and it was all about a partnership and I feel so incredibly proud and such a part of Cory's success," Ballinger said.
Richards said he posted a quote on Instagram that "the whole is greater than the sum of its parts."
"I think that is absolutely true in this partnership," Richards said. "I mean if Adrian had chosen to continue - what would have likely happened is we both would have had to turn around when it got to a point where it's too dangerous. And so his decision to turn around early actually allowed me to summit. My success has always been built on partnership and this trip is, I think, the prime example of that in every way."
Richards and Ballinger are now on their way down the mountain.
Thanks for reading CBS NEWS.
Create your free account or log in
for more features.