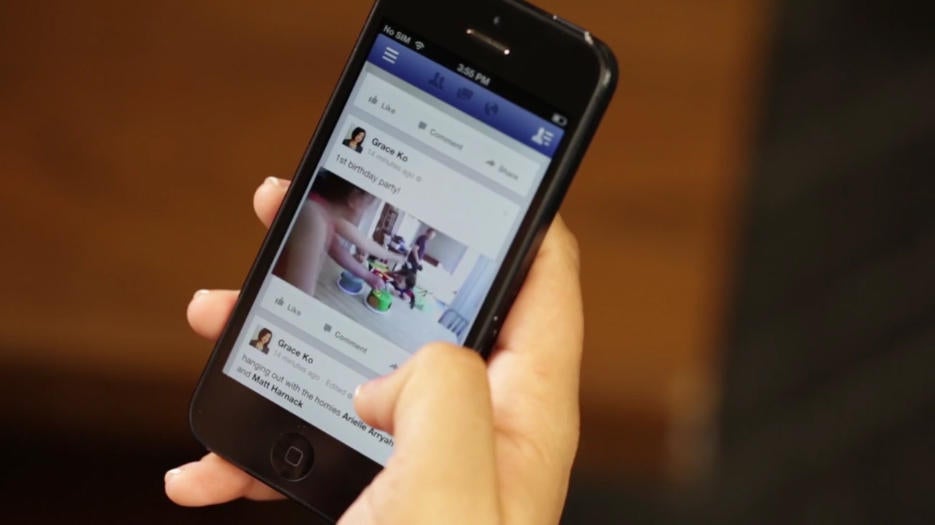 On Facebook, the most popular health posts may be the least accurate
Online hoaxes, fake "news" stories and fringe conspiracy theories swirling around the internet aren't limited just to politics, it appears. A new study shows health information is suffering the same fate, at least when it comes to Facebook.
A study by scientists at the Medical College of Wisconsin and Tulane University School of Medicine examined what happened on Facebook when it came to spreading the word about the Zika virus.
Last May and June, as concern over the mosquito-borne illness was growing in the United States, the researchers tracked news and information about the virus on Facebook. Scientists now know that Zika infection in a pregnant woman can lead to birth defects. Guillain-Barré syndrome – a neurological condition that can lead to paralysis – has also been associated with Zika infections.
The researchers chose to look at the spread of information – and misinformation – on Facebook because almost two-thirds of U.S. adults use the site, and lead researcher Dr. Megha Sharma told CBS News she's aware that many people turn to it for health news.
"I was taken aback by the misconceptions about Zika virus that I saw among the parents of the neonates I cared for. Most mothers thought that microcephaly caused by the Zika virus was a a hoax and was actually caused by pesticide contamination from the industry who were trying to hide the spill by making up a Zika narrative," said Sharma, who is with the division of neonatal-perinatal medicine at the Medical College of Wisconsin.
"This mindset was spiraled by the popular social media videos they had seen on Facebook. This motivated me to further investigate Facebook as a public health platform during the times of pandemics," she said.
The study, published in the American Journal of Infection Control, found that 81 percent of the 200 most popular posts and videos about Zika on Facebook shared accurate information and came from credible sources, including the U.S. Centers for Disease Control and Prevention (like the June Facebook post by the CDC below) and reputable news sources such as CNN, TIME and Reuters.
About 12 percent of the Facebook posts were misleading, the scientists said. For example, some promoted conspiracy theories claiming that the Zika pandemic was a way to depopulate third-world countries or a hoax worked-up by multinational corporations.
Four out of five of the Zika posts they studied on Facebook were accurate, the researchers reported, but inaccurate posts were much more likely to be viewed, commented upon and shared.
A highly popular video, called "10 reasons why Zika virus fear is a fraudulent medical hoax," was watched more than 530,000 times, was shared by more than 19,600 users and received more than 600 supportive comments – making it the most popular post spreading false information.
None of the posts the scientists deemed accurate went nearly so viral. The most popular was a press release by the World Health Organization viewed 43,000 times and shared by 964 Facebook users, according to the study.
"It is interesting that the misguided video posts about Zika virus were far more popular than the posts dispersing accurate public health information about the disease," the researchers wrote.
Sharma said, "Most Americans are getting their news online, and Facebook is a news powerhouse. However, unlike conventional news sources, health news on Facebook is unregulated and pseudo-scientific conspiracy theories tend to be more popular, hence bigger outreach, than accurate information. This can be detrimental during pandemics as it can lead to bad public health practices, panic and herd behavior leading to increased spread of infection. This is true for Zika, Ebola, H1N1, Avian & swine flu."
Facebook has been struggling to deal with recent problems over false political stories and controversy over how it identifies and promotes trending topics, as well. In late August, the social media site apologized after featuring a fake, sensational news story about Fox News anchor Megyn Kelly in its influential "Trending" topics section.
The Zika study authors suggested one solution when it comes to health posts: that Facebook could flag misleading "unverified" videos and stories. They said the site could be a an excellent platform for sharing accurate health information in times of medical crisis.
"We propose that a strict criterion be used in screening posts pertaining to health crises and pandemics," Sharma said. "It is vital for public health authorities to monitor the spread of misleading information that creates panic during these times."
Thanks for reading CBS NEWS.
Create your free account or log in
for more features.