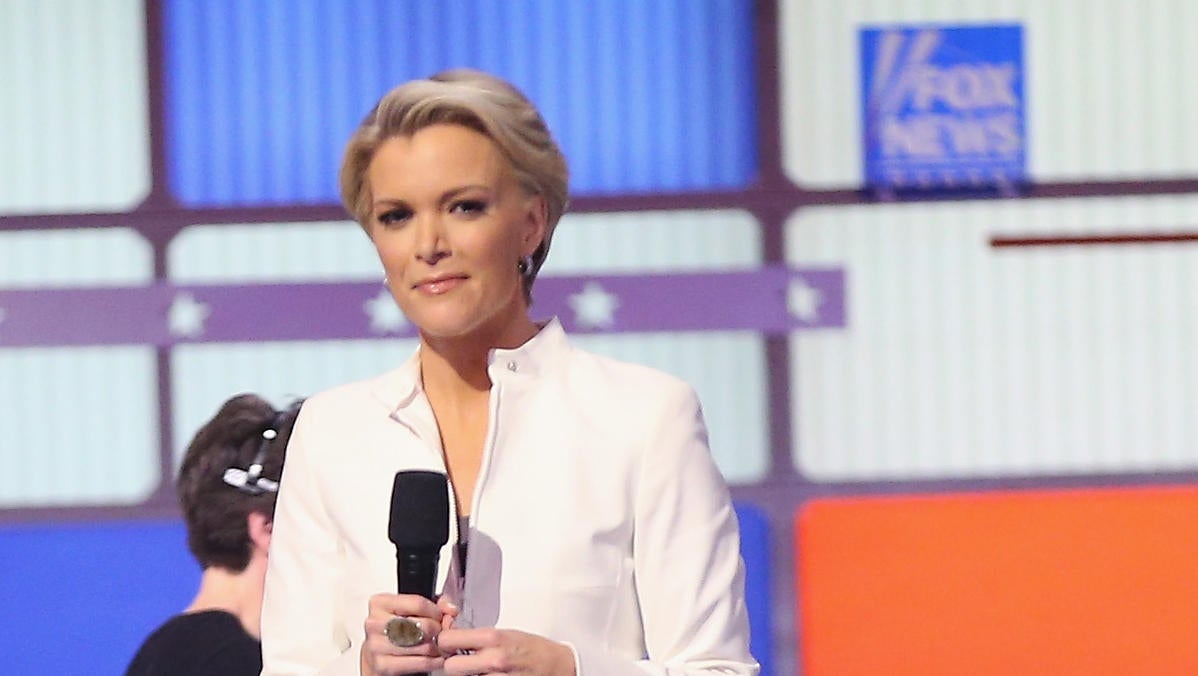 Facebook apologizes for promoting false story on Megyn Kelly in #Trending
Facebook is apologizing after featuring a fake, sensational news story about Fox News anchor Megyn Kelly in its influential "Trending" topics section​.
The story, which has since been removed from the list, falsely claimed that the cable channel had fired Kelly for being "a closet liberal who actually wants Hillary to win."
The story about Kelly's supposed firing came from the right-wing website End The Fed, which boasts headlines like "What Obama Has to Say About 'White Folks' Will Make Your Blood Boil" and "Eric Bolling Exposes New Dirty Tricks Clintons Used to Escape Jail Time and Become Millionaires."
The fact that Facebook was taken in and promoted the fake story was captured by the Independent Journal Review's Justin Green, who tweeted a screenshot of Facebook's Trending list​ before it was corrected:
For many, Facebook's Trending list​ — located on the desktop homepage, right next to your News Feed — provides exposure to major breaking news and viral content. With more than one billion active daily users, Facebook is the biggest distributor of information in the world.
In a statement to CBS News, Facebook owned up to its error in promoting a bogus story:
"This was a mistake for which we apologize, and it has been corrected," Justin Osofsky, vice president of global operations, said.
"We also want to share a bit more context on how it happened. A topic is eligible for Trending if it meets the criteria for being a real-world news event and there are a sufficient number of relevant articles and posts about that topic. Over the weekend, this topic met those conditions and the Trending review team accepted it thinking it was a real-world topic. We then re-reviewed the topic based on the likelihood that there were inaccuracies in the articles. We determined it was a hoax​ and it is no longer being shown in Trending. We're working to make our detection of hoax and satirical stories quicker and more accurate."
The Trending section has been under close scrutiny in recent months after an ex-staffer made claims, published by the tech website Gizmodo, that the team that managed the section showed a consistent bias against conservative-interest news stories. Facebook emphatically defended itself, saying an internal investigation "found no evidence" to substantiate the anonymous allegations.
Still, Facebook has rolled out a series of recent tweaks to its Trending section.
On Friday, Facebook announced it was changing the way it presents Trending topics to users​.
The site – which has historically utilized both a computer algorithm to surface viral stories and human editors to write contextual descriptions of those stories – said it was changing that workflow, and would instead present viral stories directly to users without extra descriptions written by humans.
Thanks for reading CBS NEWS.
Create your free account or log in
for more features.