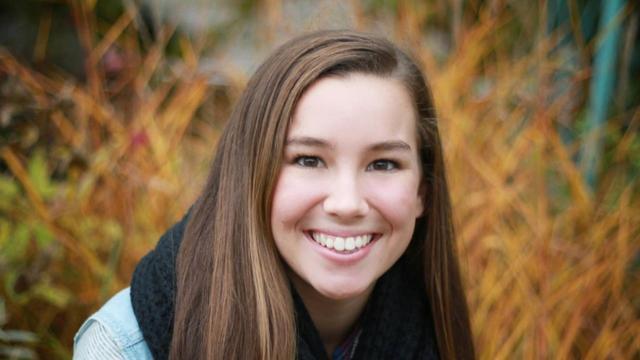 Mollie Tibbetts went jogging and never came back – she's not the first
Mollie Tibbetts, the 20-year-old University of Iowa student who was missing for weeks, was found dead Tuesday in a cornfield. It was July 18 when she went for a routine evening jog in her hometown of Brooklyn, Iowa, but never returned. Police say somewhere along that run, she was accosted by 24-year-old Cristhian Bahena Rivera, who is now in custody facing a first-degree murder charge.
"It seemed that he followed her, seemed to be drawn to her on that particular day, and for whatever reason, he chose to abduct her," said Rick Rahn, a special agent in charge with the Iowa Division of Criminal Investigation. A motive has yet to be made clear.
In a police affidavit, officers said Rivera told them he followed Tibbetts in his car and then got out and ran behind and alongside of her. He said she grabbed her phone and threatened to call police, then he "panicked and got mad," claiming that what happened next was "blocked" from his memory.
Rivera, who was back in court Wednesday, is being held on a $5 million bond.
The account of Tibbetts' tragic death echoes several other highly publicized murder cases in which women were victimized while out for a run. Two such attacks made headlines in the summer of 2016.
In one of those cases, 27-year-old Vanessa Marcotte, who worked for Google in New York City, didn't return from her jog in August 2016 while visiting her mother in Princeton, Massachusetts, about 40 miles west of Boston. Her body was found hours later in a nearby wooded area. Police used advanced DNA technology to try to identify a suspect, but for months the investigation came up empty.
Eight months later, Angelo Colon-Ortiz was arrested and indicted for murder after prosecutors said his DNA matched samples from the victim's body. He is still awaiting trial.
Just five days before Marcotte went missing, a similar case sparked fear in New York City.
Karina Vetrano was reported missing after she didn't return from jogging in a park near her home in Queens, New York. Her family described her as a "force to be reckoned with," but she was overpowered by an unknown assailant. It almost turned into a cold case as investigators had trouble finding anyone who matched the suspect's DNA that was found under Vetrano's fingernails as she fought back.
Police said the break in the case came after police went back through older 911 calls and found one from the previous May reporting a suspicious person in the area near the attack. They identified a suspect, a 20-year-old named Chanel Lewis, and said the DNA was a match. Prosecutors said he "lost it" and strangled Vetrano.
"The demon will get his justice," Vetrano's mother said after Lewis' arraignment in February 2017. He has pleaded not guilty.
The Marcotte and Vetrano slayings occurred within days of each other and each took place during daytime hours.
While there's no specific data that sheds light on female jogging deaths, it did prompt one writer for The Cut to ponder her own running routine and vigilance after the Marcotte and Vetrano attacks. "These murders are notable because they've shattered the perception that this particular violent crime only takes place under certain circumstances," Gabriella Paiella wrote.
Following the murders, Runner's World published a survey on female runner safety and harassment; 42 percent of the women said they only run when it's light out, and 71 percent said they consider how many other people will be on their route.
During the search for Tibbetts, investigators utilized technology in hopes of finding clues. They turned to data from her Fitbit which could provide location information.
"You can actually overlay the location data with the real world to find out what exactly happened," Thomas Yohannan, an expert on data recovery. "You are essentially trying to find a witness to the events that happened leading up to her missing person."
Hundreds of people were interviewed by investigators in the Tibbetts investigation, and authorities were inundated with tips from the public during the five weeks that she was missing.
"Our hearts are broken," Tibbetts' family said in a statement Wednesday, also acknowledging "all of those from around the world who have sent their thoughts and prayers for our girl."
"She is the sweetest, kindest person I have ever met in my life," Tibbetts' boyfriend Dalton Jack told CBS affiliate KCCI-TV in the early days of the search.
Brooklyn, Iowa, city clerk Sheri Sharer said Tuesday was a sad day for Tibbetts' hometown.
"It never crossed our mind that she wouldn't come home safe," she said.
Thanks for reading CBS NEWS.
Create your free account or log in
for more features.