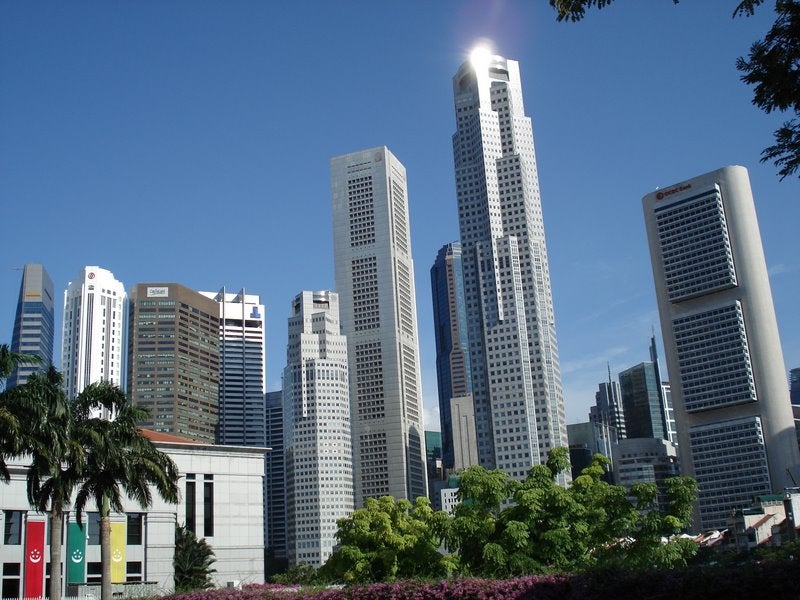 Mobile Technology and The Rise of Consumerism
(CBS/What's Trending) - In Singapore, international retail executives gathered for the 2nd Annual Asian Fashion Summit, one of Asia Pacific's fastest growing fashion business events, to discuss the rise of Asian mobile consumerism. Asia Pacific is the world's largest mobile market and marketers are using mobile devices to enhance consumer purchase experiences and move customers towards a cashless society.
In Asia, the average consumer owns two mobile devices and Asian consumers lead mobile Internet usage worldwide. InMobi's recent research, A Global View of Mobile Advertising, shows the smartphone market for Asia Pacific is comprised of Nokia (29%), Symbian (22%), Android (5%) and iPhone (11%) with the exception of Singapore where the iPhone holds 69.6% of the market, RIM holds 14.4% and Android holds 5.7%.

"There's been a fundamental shift in the past five to six years. The web (including the mobile web) is reorganizing around people," says Rob Mackenzie, Design Director of Start JudgeGill, a retail design agency with offices in the UK and Hong Kong. "Marketers need to organize the experiences they're hoping to create around consumers," he adds.
According to Mackenzie, retailers must create consumer experiences in a brand environment that translates across digital and physical worlds; this includes mobile, as well. Consistent translation allows deeper, more engaging experiences between brands and their audiences; this leads to increased revenue across all marketing channels. Mobile plays a significant role in creating more engaging, less transactional consumer experiences. Ultimately, mobile signifies the death of cash wrap in retail stores. Mobile devices are going to become the point of decision for consumer purchases and enable them to buy what they desire. This will free retail staff up to focus on customer service and experience.
In an effort to spark "Connected Retail Experiences," Start JudgeGill has begun to roll out these technology enabled retail environments across Asia. In January, they partnered with Adidas to launch the adiVERSE Virtual Footwear Wall, a revolutionary new interactive, real-time rendered product installation. The tool combines the best of retail with the best of digital, to offer an enhanced shopping experience by bringing shoppers the product they want, even if it is not physically available in store.
If an Adidas customer needs product guidance, they cannot find the product they need or like, or they require it in a particular size or color, adiVERSE will help shoppers find the right product for them. The application will give Adidas the opportunity to offer the largest range of products in even the smallest stores, effectively bringing the flagship store range and the entire e-commerce range to every store in the world. Behind the scenes, the system is gender- and age-aware, helping to enhance the shopping experience by presenting relevant products faster.
Adidas will further enhance its customers' shopping experience by using adiVERSE to put the product in the context of the sport it is designed for as well as to drive deeper levels of brand and product engagement in-store. The wall allows Adidas to feature video and brand communications content that highlights special products and it connects to social networks like Facebook and Twitter to pull in real-time product commentary. Once a customer decides what to purchase, they finish their transaction on the table and/or can pay via mobile payments.
Dave Judge, Creative Director of Start JudgeGill, commented: "Start JudgeGill is developing many 'connected retail' projects for a number of blue chip retailers around the globe as this 'rebirth of retail' reaches its tipping point and retailers have to plug in to their customers' connected lifestyles. We believe that the future of retailing lies in bringing together the best of digital media, interactivity and product presentation to offer extraordinary and complimentary retail experiences in store. We truly believe innovations such as this will not only drive sales, but will radically change the face of retailing and the way consumers interact with retail brands and their products."
Asia Pacific's mobile phone boom is fuelled by rising disposable incomes, urbanisation and rural migration to the cities; the potential for mobile commerce is significant. As brands and retailers establish their footholds in Asia, mobile experience will should be at the front of every marketer's mind.
Thanks for reading CBS NEWS.
Create your free account or log in
for more features.