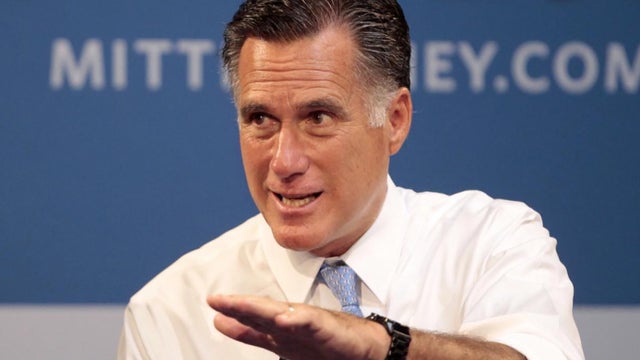 Mitt Romney to speak on state of 2016 race Thursday
Mitt Romney will speak out on the state of the 2016 presidential race in Utah on Thursday, according to a media advisory.
The 2012 GOP presidential nominee will address the Hinckley Institute of Politics at the University of Utah on the presidential race at 9:30 a.m. MT or 11:30 a.m. ET.
Romney's speech will come only two days after Super Tuesday and after Romney has begun to weigh in on the race on social media, bashing GOP frontrunner Donald Trump on Twitter.
On Monday, Romney tweeted that Trump should be disqualified after he failed to immediately disavow former Ku Klux Klan grand wizard David Duke last weekend.
A disqualifying & disgusting response by @realDonaldTrump to the KKK. His coddling of repugnant bigotry is not in the character of America.

— Mitt Romney (@MittRomney) February 29, 2016
Romney has also called on the billionaire businessman to approve the release of a transcript of an off-the-record conversation he had with The New York Times about his position on immigration. Trump admitted on Monday that "everything is negotiable."
In an interview last week on Fox News, Romney said there's likely a "bombshell" in Trump's taxes. Trump, however, claims he can't release his tax returns because he's currently being audited by the IRS.
It's unclear what exactly Romney plans to say at the event, but he did rule out running for president in January 2015.
CBS News' Jacqueline Alemany contributed to this story.
Thanks for reading CBS NEWS.
Create your free account or log in
for more features.