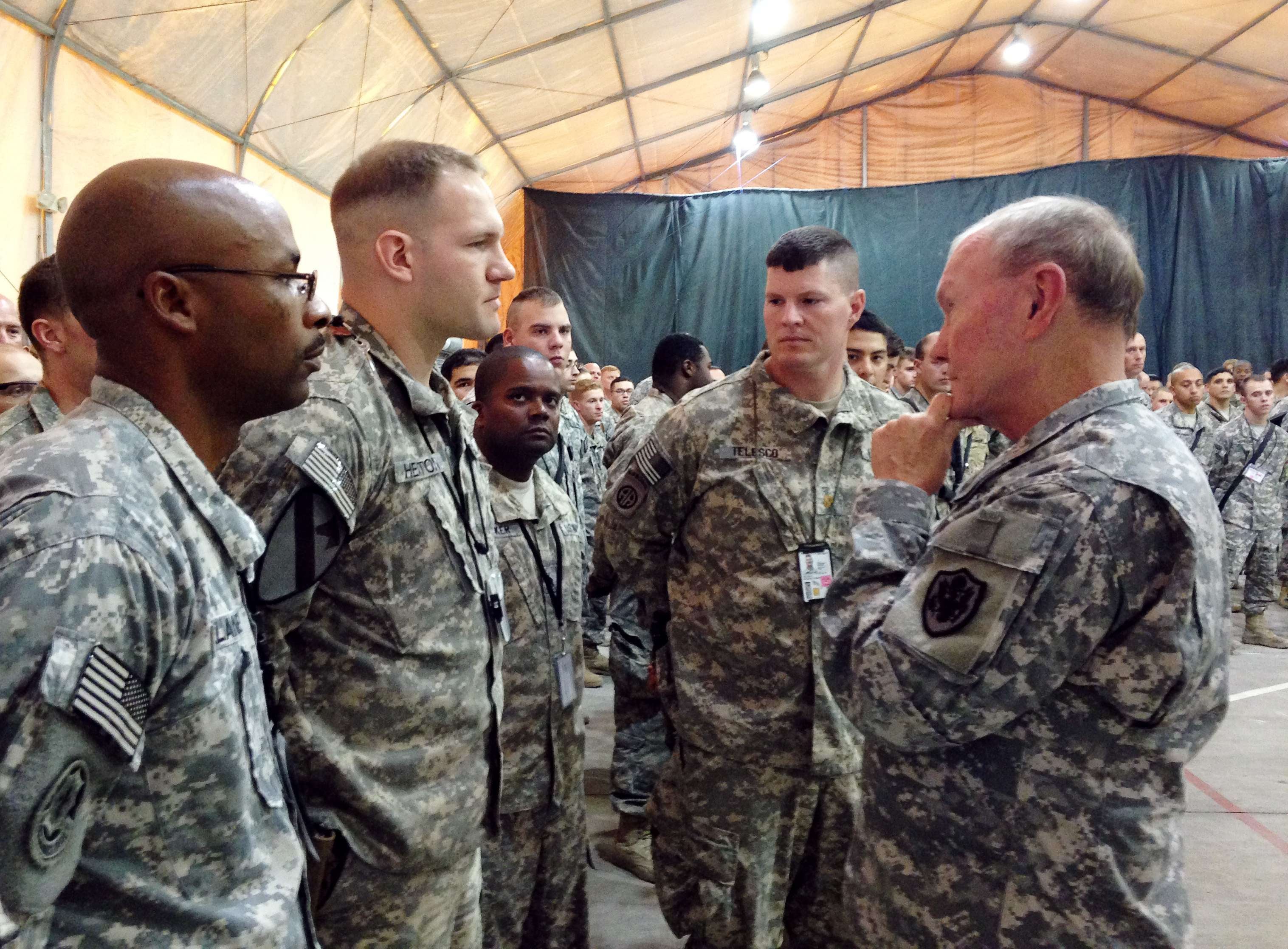 Mitt Romney: Obama "wrong" to say no ground troops in ISIS fight
Mitt Romney, the 2012 GOP presidential nominee, faulted President Obama for his handling of the fight against the Islamic State of Iraq and Syria and said the president was "wrong" to rule out ground troops.
"I think the president's wrong in saying that under no circumstances will he consider ground troops. No one wants to see our own ground troops there, but if you're going to defeat something you don't tell the enemy exactly what you plan on doing or what you won't do, you say, 'We're going to defeat you regardless of the consequence,'" Romney said in an interview on CBS' "Face the Nation" Sunday.
Like many Republicans, he argued that the president never should have allowed a full American withdrawal from Iraq and moved to arm moderate rebels in Syria long before he did.
"And as a result of the mistakes that have been made in the past on the president's part, we now have terrible visions being shown on TV and of course a threat to ourselves here in the homeland," Romney said. His comments came just hours after ISIS claimed to have beheaded U.S. aid worker Peter Kassig, who was captured last year and changed his name to Abdul-Rahman while in captivity.
Romney was less emphatic about whether the U.S. actually should put combat forces on the ground, saying, "no one wants that," and "no one wants to call it on the table."
"But when the President says we're there to destroy ISIS, then you have to recognize that that is a statement which means something. And it doesn't mean something if you say, "Well, we'll destroy it 'unless,' or 'only in the following ways.' You say instead we're going to do whatever it takes to destroy ISIS, and that's something the president is ultimately going to have to make a decision on, Romney said.
"I hope that we're able to see ISIS destroyed with troops from Iraq and with troops from other neighboring nations," he added. "I certainly hope it does work, but if it doesn't work we have to be open to whatever it takes to destroy ISIS."
The U.S. is expected to have more than 3,000 U.S. forces in Iraq by the end of the year, but they are serving as advisers, trainers and security personnel rather than combat forces.
Weighing in on Romney's comments in a separate interview, Sen. Claire McCaskill, D-Missouri, said that Mr. Obama is "trying not to repeat the mistakes of the past."
"We've got to have a unified Iraq with a competent military, unless we want to tell the American people it is our job for as far as the eye can see, to in fact be the military of Iraq," she said.
She argued American airstrikes have slowed the militants' advances and that the president's strategy now needs time to work.
Thanks for reading CBS NEWS.
Create your free account or log in
for more features.