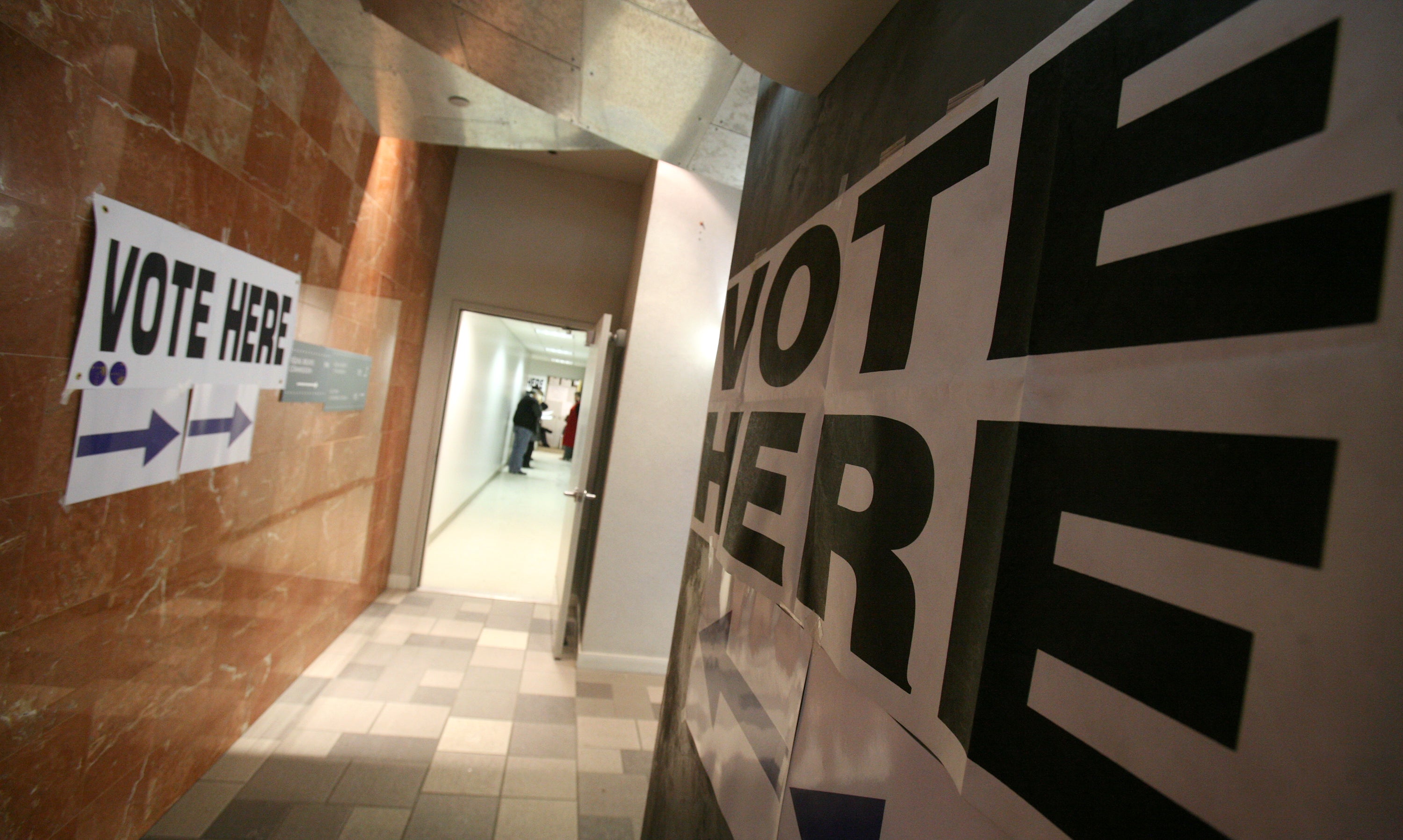 Millennial surprise: Who gets their vote?
A new poll has upended the conventional wisdom that Democrats are sure to win with younger voters on election day.
A Harvard Institute of Politics (IOP) survey of the nation's 18- to 29-year-olds found that while so-called "millennial" voters still prefer Democrats to Republicans, a slight majority of the ones who will actually show up on Election Day are expected to pull the lever for the GOP.
Fifty-one percent of young Americans who say they definitely plan to vote in the midterm elections prefer a Republican-run Congress, compared to the 47 percent who prefer Democratic control. That's a significant change from the 2010 midterm elections, when 55 percent said they would prefer to see Democrats in power compared to the 43 percent who said they'd like to see Republicans with the gavel.
Among the entire population of 18- to 29-year-olds, the numbers are slightly better for Democrats: 50 percent prefer a Democratic Congress to just 43 percent who prefer a Republican one. But as with most Democratic constituencies, the problem lies in turnout. The GOP's numbers improve dramatically when you only consider the views of the 26 percent of young voters who say they will definitely vote on Election Day.
Young Republicans hold a 12-point edge on the proportion of voters who definitely plan to go to the polls on Election Day, 42 percent to 30 percent. That's a wider margin than in 2010, when 38 percent of Republicans and 33 percent of Democrats said they were definitely casting their ballots.
Harvard Institute of Politics Polling Director John Della Volpe said the change isn't actually a new phenomenon. In the pre-9/11 era, young people were considered swing voters rather than reliable Democrats. He pointed to the 2002 midterm elections, where Democrats won the youth vote by just two percentage points.
But a combination of the wars in Iraq and Afghanistan, the Bush administration's response to Hurricane Katrina and the grassroots movement that backed then-candidate Obama in 2007 and 2008 produced outsize levels of support for Democrats in recent years.
"I prefer to take a longer view perspective that today's young people are just returning back to their pre-Obama roots of being a swing constituency like many other groups in American politics," Della Volpe told reporters Wednesday. "It's less about young people becoming more Republican; they're just a little bit less democratic than we've seen through the Obama years."
Aside from their record-low turnout rates, millennial voters actually look much like the rest of the population: their approval of the president has fallen from 47 percent in April 2014 to just 43 percent in the latest poll (his approval rating among the general population hovers around 40 percent). Young whites are far more likely to disapprove of the president's job performance (65 percent) than African Americans (17 percent). Both black and Hispanic young voters are more likely to say they want Democrats in control of Congress (68 percent of young African Americans and 59 percent of Latinos).
Young Hispanics are, however, losing some faith in the president. They mirrored the general population in 2012 by backing Mr. Obama over GOP nominee Mitt Romney, 74 percent to 23 percent, but the president is losing large swaths of Hispanic support. Just 49 percent said they approve of the job he is doing in the new poll, compared to 60 percent in April and 81 percent in November 2009.
The KnowledgePanel survey for the IOP poll included 2,029 18- to 29-year old U.S. citizens interviewed in Spanish and English between Sept. 26 and Oct. 9. The margin of error is plus or minus 2.6 percent at the 95 percent confidence level. The web-enabled survey was designed to be representative of the U.S. population by using a random selection of telephone numbers and residential addresses to invite people to participate in the poll.
Thanks for reading CBS NEWS.
Create your free account or log in
for more features.