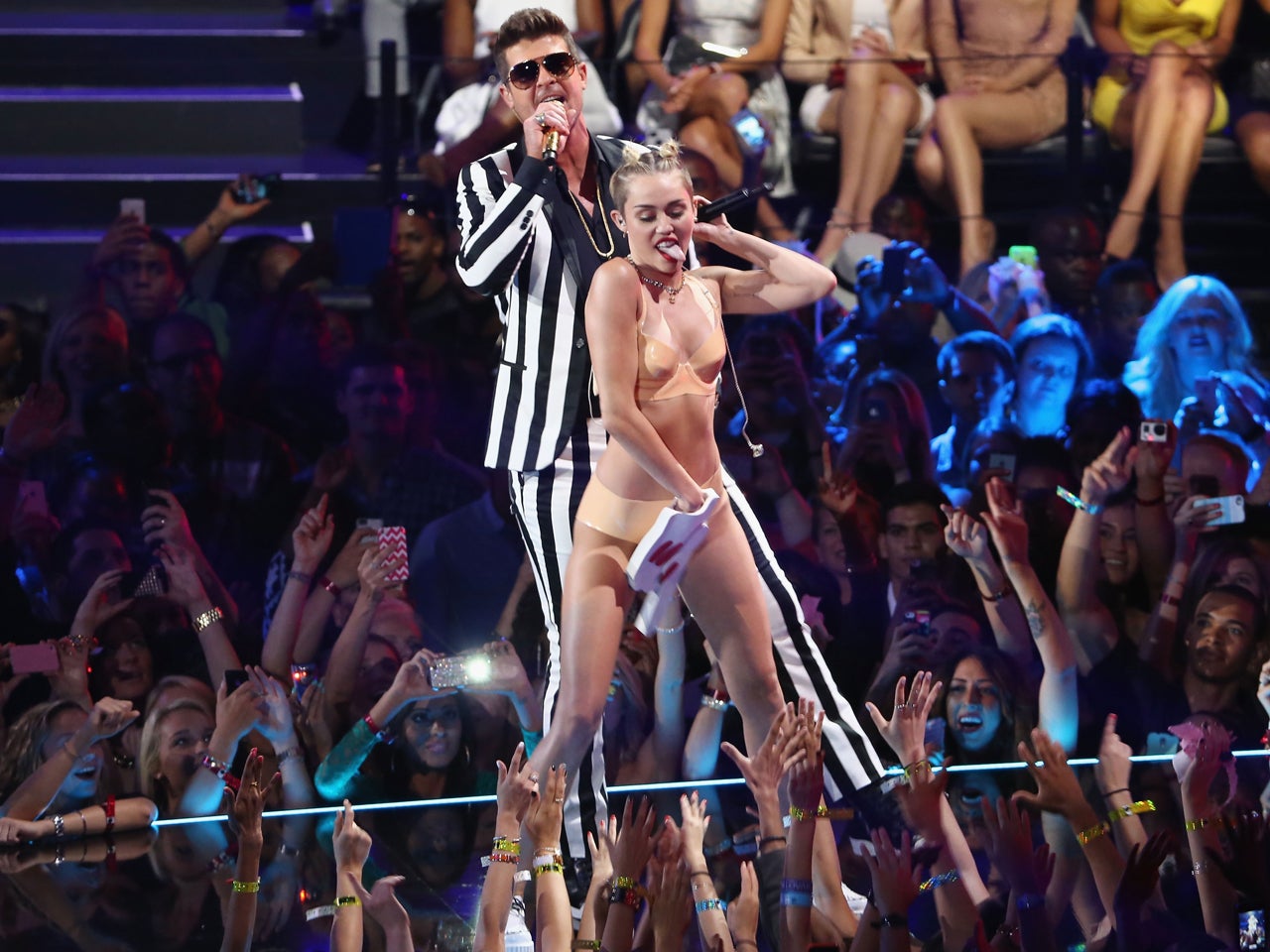 Miley Cyrus speaks out on controversial VMAs performance
Miley Cyrus has no apologies over her recent head-turning performance at the 2013 MTV Video Music Awards.
Following a wave of intense media scrutiny, the former "Hannah Montana" star is offering up her take on the racy awards show number with Robin Thicke.
In an upcoming one-hour documentary to be aired on MTV this fall, the "We Can't Stop" singer said she's not focusing on all the criticisms about her performance, which groups like the Parents Television Council say was over-sexualized.
"I don't pay attention to the negative," Cyrus said in a clip from the doc. "What's amazing is I think now, we're three days later and people are still talking about it. They're over-thinking it. You're thinking about it more than I thought about it when I did it. I didn't even think about it. Because that's just me."
The 20-year-old pop star also pointed out that, when it comes to VMAs performances, controversy often comes with the territory.
"How many times have we seen this play out in pop music?," Cyrus asked. "Madonna's done it. Britney [Spears has] done it. Every VMA performance. Anyone that performs. That's what you're looking for."
Cyrus also said that she and Thicke had a feeling of what was in store.
"You're wanting to make history. Me and Robin the whole time said, 'you know we're about to make history right now.'"
Following the Aug. 25 awards show, Cyrus was heavily slammed via social media for her performance. Clad in a flesh-colored bikini, Cyrus was seen onstage twerking up against Thicke while repeatedly sticking her tongue out and making provocative use of a foam finger.
There were some who came to the singer's defense, including her father, Billy Ray Cyrus, and fellow VMAs performer Justin Timberlake.
Tell us: Do you think Cyrus is facing too much scrutiny over the performance?
Thanks for reading CBS NEWS.
Create your free account or log in
for more features.