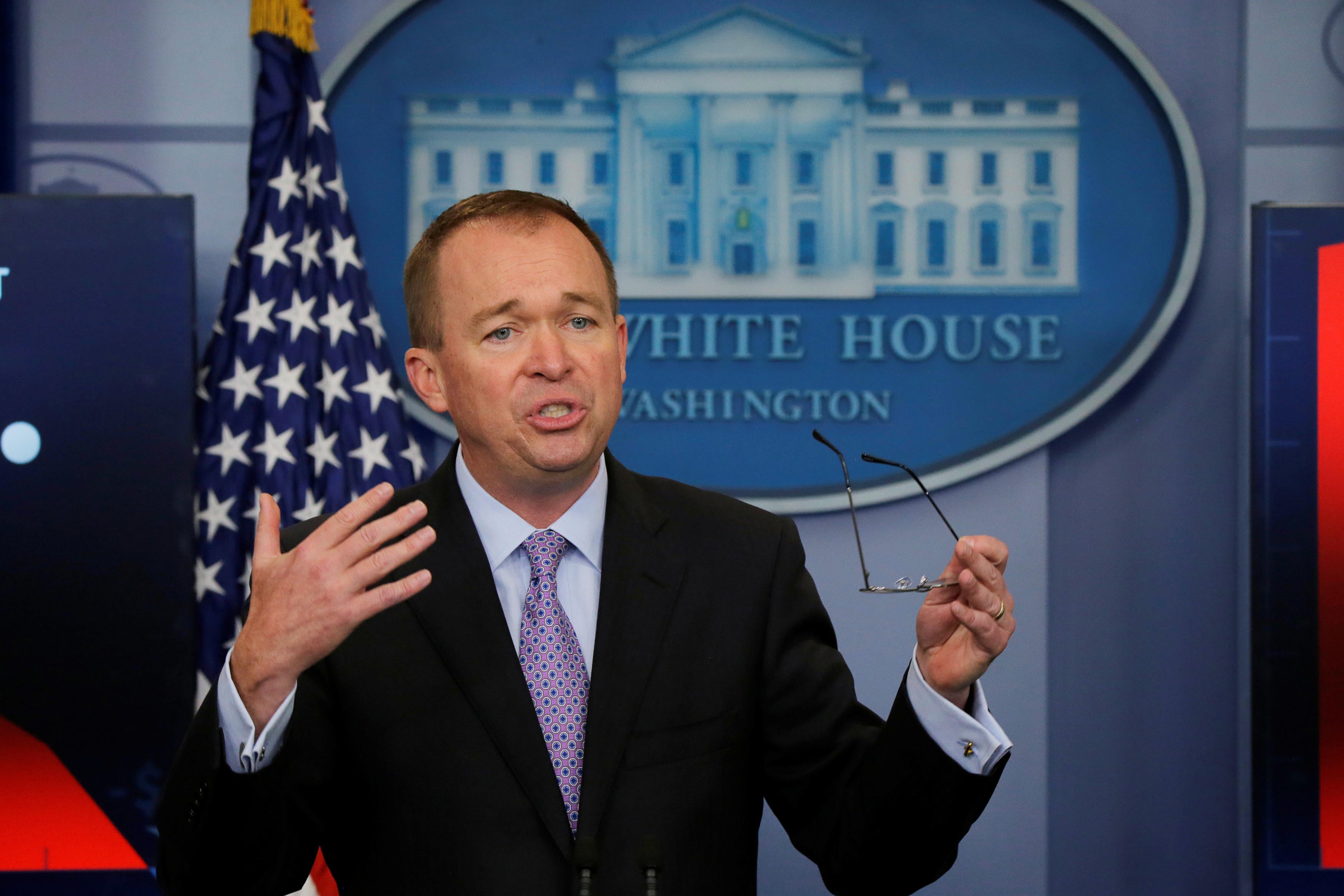 OMB Director Mick Mulvaney to be interim CFPB head
President Trump will soon name Office of Management and Budget Director Mick Mulvaney the interim director of the Consumer Financial Protection Bureau (CFPB), administration sources confirm to CBS News Chief White House Correspondent Major Garrett.
The announcement could come as soon as Friday. Mulvaney will fill the role left vacant by Richard Cordray, who is stepping down as CFPB head. Because Mulvaney has already been confirmed by the Senate, he is eligible to take a temporary post leading another government agency.
Mulvaney is a longtime critic of the agency, and would likely use this time as interim director to lay the groundwork for overhauling it. Republicans have long criticized the agency for what they see as overstepping federal law. Sources say the day-to-day management will likely be carried out by someone Mulvaney names to that role.
A spokesman for Mulvaney declined to comment.
The CFPB was established under former President Barack Obama through the Dodd-Frank Act of 2010, meant to reshape financial regulation in the aftermath of the financial crisis. Earlier this year, Mr. Trump signed an executive order tasking the Treasury secretary to review the law.
Sen. Elizabeth Warren, Massachusetts, who helped set up the CFPB, said Cordray's replacement cannot be a "Trump-appointed industry hack."
"The new director of the CFPB must be someone with a track record of protecting consumers and holding financial firms responsible when they cheat people," Warren said. "This is no place for another Trump-appointed industry hack."
Thanks for reading CBS NEWS.
Create your free account or log in
for more features.