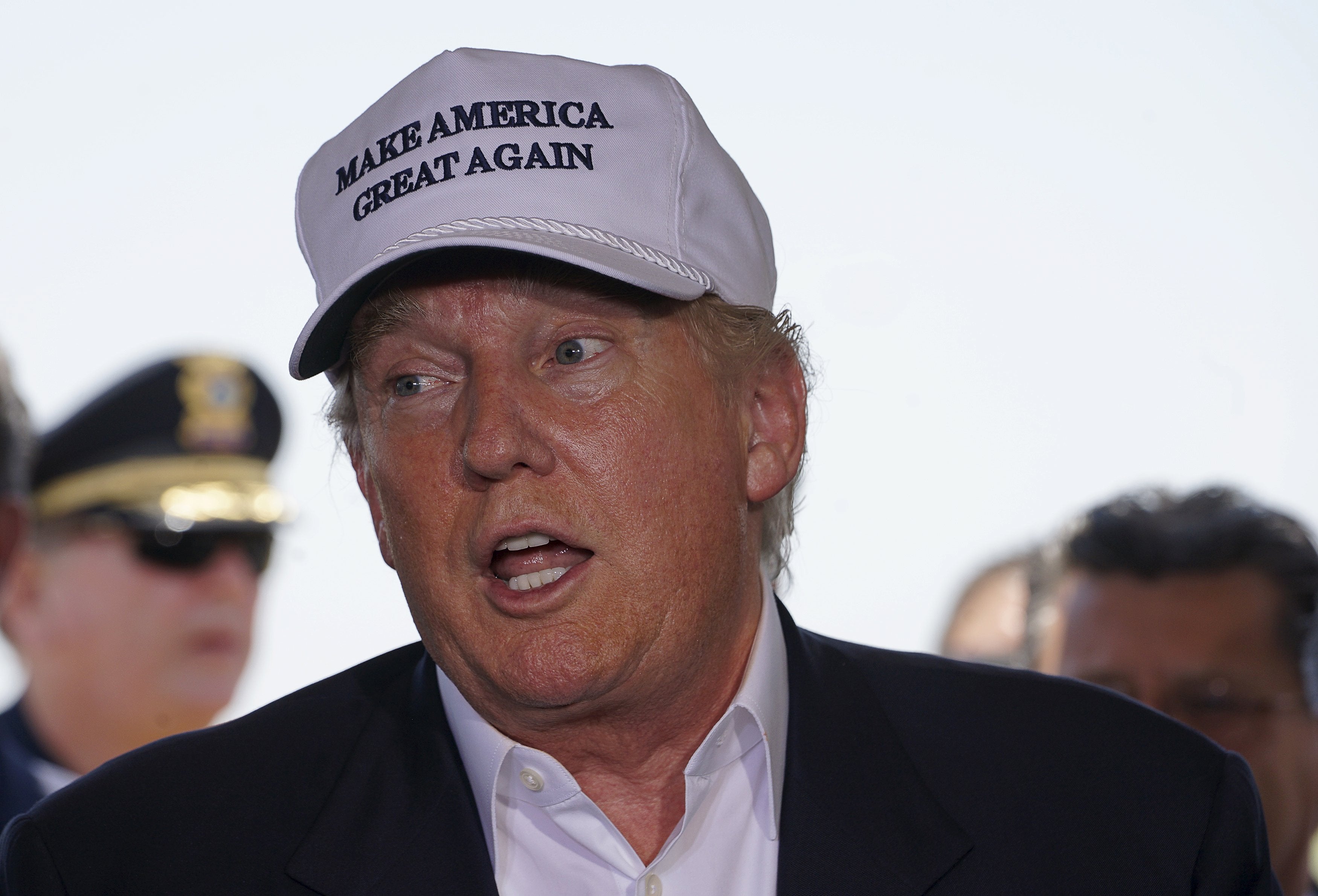 Mexico: No, Donald Trump, we won't pay for a border wall
Turns out the Mexican government isn't so keen on Donald Trump's assertion that he will make Mexico pay for a wall along America's southern border.
"Of course it's false," a spokesman for Mexican President Enrique Pena Nieto said of Trump's claim in a Bloomberg interview published Wednesday. "It reflects an enormous ignorance for what Mexico represents, and also the irresponsibility of the candidate who's saying it."
Trump, a billionaire businessman who's seeking the Republican presidential nomination, has said repeatedly that the U.S. must build a wall to keep illegal immigrants from crossing the U.S.-Mexico border.
But America won't pay for this wall, according to Trump - Mexico will.
"We're gonna get the wall built...and Mexico's gonna pay for the wall," Trump said Tuesday at a news conference. "And they're gonna be happy about it...because the cost of the wall is peanuts compared to the kind of money they're making. Mexico is becoming the new China."
Trump, who holds a big lead in early polls of the Republican primary field, has made immigration one of the chief focuses of his campaign, inciting controversy with his inflammatory remarks on the subject.
In his kickoff speech in June, Trump described Mexican immigrants as criminals and "rapists," claiming the Mexican government is actively sending "people with lots of problems" to the U.S.
Thanks for reading CBS NEWS.
Create your free account or log in
for more features.