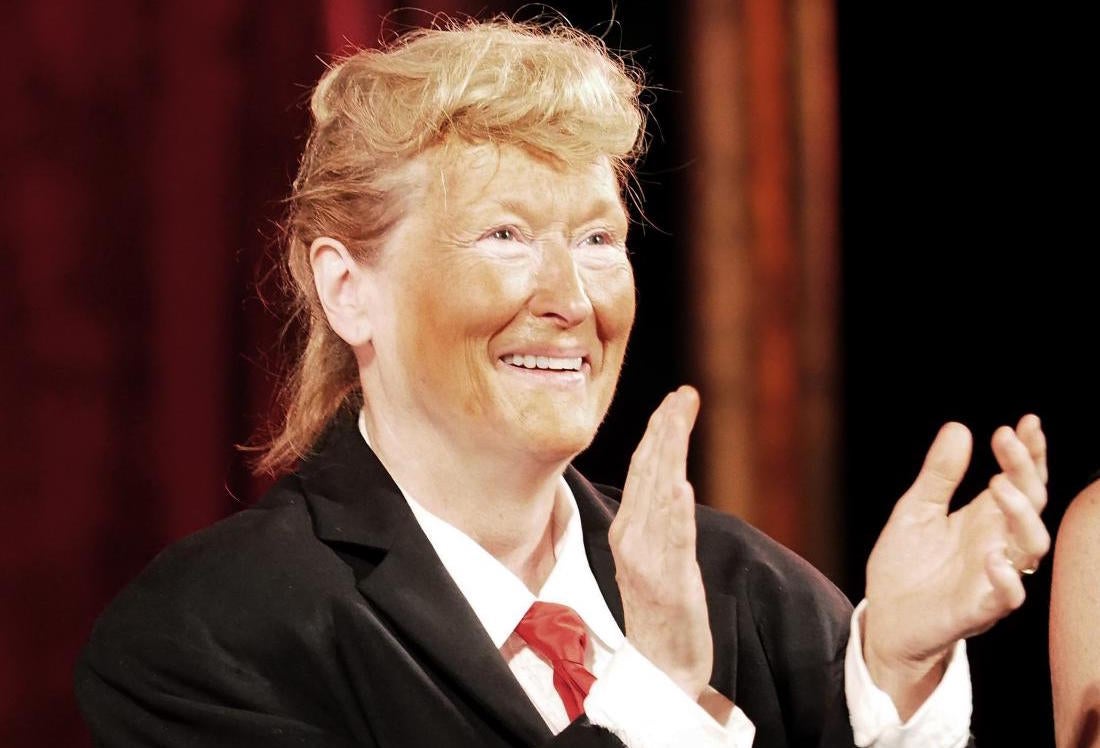 Meryl Streep dresses up as Donald Trump for NYC theater gala
Three-time Oscar-winner Meryl Streep is known for disappearing into roles, but this might be her most impressive feat yet.
The "Iron Lady" star donned a fat suit and a fake tan and styled her hair in a very particular way to transform herself into presumptive GOP nominee Donald Trump.
Streep's Trump act was part of the annual Shakespeare in the Park Public Theater Gala event in Central Park's Delacorte Theatre, where she joined "Mamma Mia!" co-star and "The Good Wife" star Christine Baranski for a 2016 election version of the tune "Brush Up Your Shakespeare" from "Kiss Me, Kate."
Baranski took on the role of Hillary Clinton, though without nearly as much costuming effort.
Streep's turn as Trump seems to have been a one-time only performance.
Thanks for reading CBS NEWS.
Create your free account or log in
for more features.