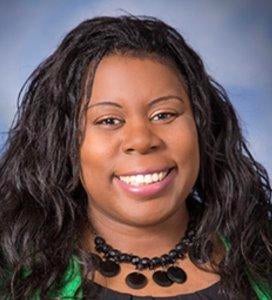 Gunman in Chicago hospital shooting was slain doctor's ex-fiancé
Gun violence broke out repeatedly in the middle of the country Monday with three mass shootings in a two-hour span. The worst was in Chicago, where a gunman killed a doctor, a police officer and a bystander at the city's oldest hospital.
According to a spokesperson for the Chicago Police Department, the gunman was 32-year-old Juan Lopez, the ex-fiancé of slain doctor Tamara O'Neal. Police said they had argued outside Mercy Hospital before the shooting. After shooting O'Neal, Lopez then killed a resident pharmacist, Dayna Less, and officer Samuel Jimenez during a shootout with police inside the hospital. Lopez was also killed although it's unclear if he shot himself or if he was killed by police.
Chicago's police superintendent said officer Jimenez saved other lives.
"He and his partner were actually doing something else. When they pulled up, they heard the gunshots, and they did what the heroic officers always do: They ran toward that gunfire," said Superintendent Eddie T. Johnson.
Lopez and O'Neal had set a wedding date of Oct. 27, according to the former couple's gift registry at Bed, Bath & Beyond. The wedding date passed without the couple walking down the aisle, however.
The circumstances are unclear as to why the wedding was called off, or what drove him to gun down his former fiancée as she walked into the hospital, wearing her medical scrubs. CBS Chicago learned that O'Neal studied at the University of Illinois in Chicago before working in Mercy Hospital's emergency room.
O'Neal's family and friends gathered at the hospital Monday night to remember the young doctor and say prayers.
Thanks for reading CBS NEWS.
Create your free account or log in
for more features.