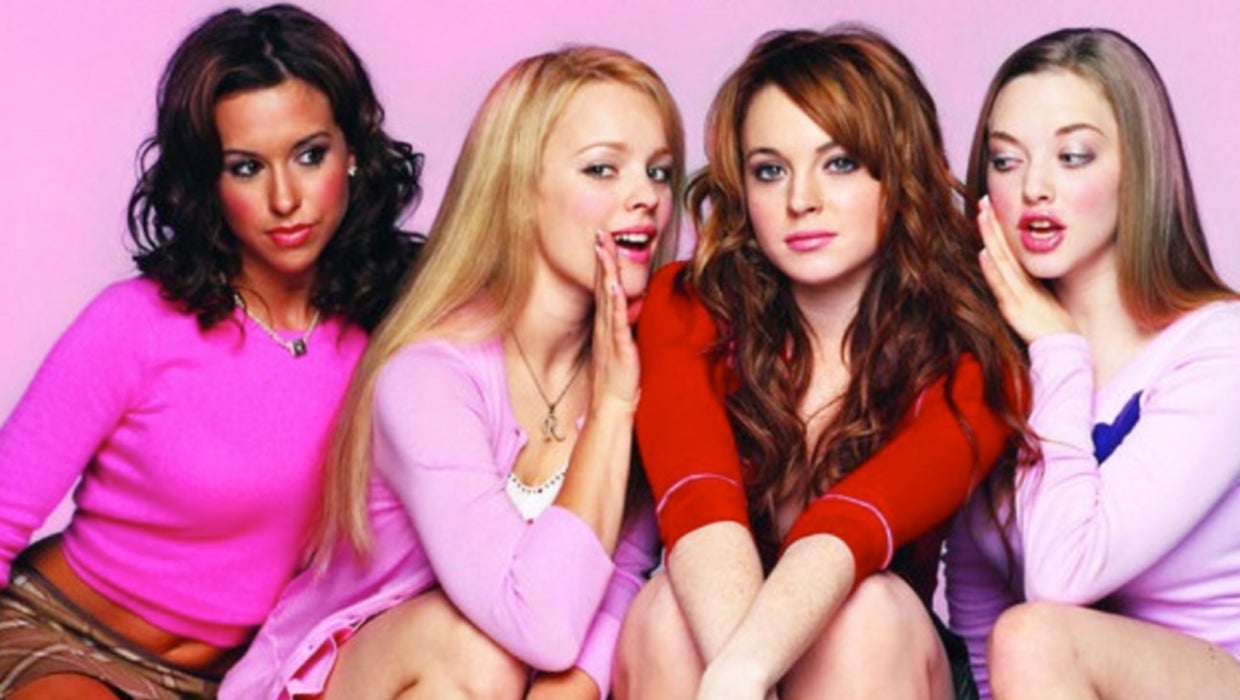 "Mean Girls" celebrates a "fetch" 10-year anniversary
Believe it or not, "Mean Girls" is turning 10.
The 2004 hit teen comedy, which took on social cliques, still stands as one of the most successful, and oft-quoted, high school movies of all time.
Who can forget all the slang terms and catchphrases like "grool" and "that's so fetch"?
Linday Lohan, then a Disney star with a relatively wholesome image, played the main character, Cady Heron, a 16-year-old girl who has to adjust to the wild terrain of public high school after living in Africa with her scientist parents for most of her life.
Based on Rosalined Wiseman's 2002 self-help book "Queen Bees and Wannabees," "Saturday Night Live" alum Tina Fey wrote the screenplay and co-starred as one of North Shore High School's teachers, Ms. Norbury. Other "SNL" stars like Amy Poehler, Ana Gasteyer and Tim Meadows also made up the cast.
Unknown at the time, Rachel McAdams played Regina George, the teen leader of the popular group, The Plastics, and the social ruler of the school. Another then-unknown cast member, Amanda Seyfried, made her feature film debut in "Mean Girls." Seyfried has since gone on to become one of Hollywood's hottest stars.
Find out what some of the other cast members have been up to by clicking on our slideshow at the top left.
Tell us: What's your favorite "Mean Girls" quote?
Thanks for reading CBS NEWS.
Create your free account or log in
for more features.