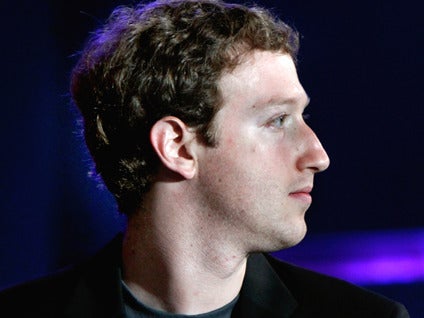 Mark Zuckerberg: "The Social Network" Got My Shirts and Fleeces Right
Speaking at Startup School at Stanford University Saturday, Facebook co-founder Mark Zuckerberg was asked about "The Social Network,"the highly regarded Oscar-worthy movie, which portrays him as an awkward, brilliant nerd trying to get girls and screwing over his friends.

Zuckerberg took the opportunity, in a relaxed atmosphere close to home, to share his startup story and comment on "The Social Network."

At the beginning of the interview, Zuckerberg was asked to talk about the "old days."

"Why talk about the old days....A movie just came out that is 100 percent accurate," he quipped.

Zuckerberg was later asked about the difference between the movie and the reality he experienced creating Facebook.

"Where do you want to start," he asked. Every shirt and fleece worn by the actor, Jesse Eisenberg, who played him in the movie was one that he had actually worn, Zuckerberg said. The movie got a lot of stuff wrong and random details right, he said.

Reviewing the film thematically, Zuckerberg said it featured a girl who was not part of his real life and dumps him, which he joked happened a lot to him in real life. "They framed it as if I wanted to get girls or into some social institution," Zuckerberg said. "I've been dating the same girl since before Facebook."

He concluded the the film makers "can't wrap their head around the idea that someone might build something because they like building things."
Thanks for reading CBS NEWS.
Create your free account or log in
for more features.