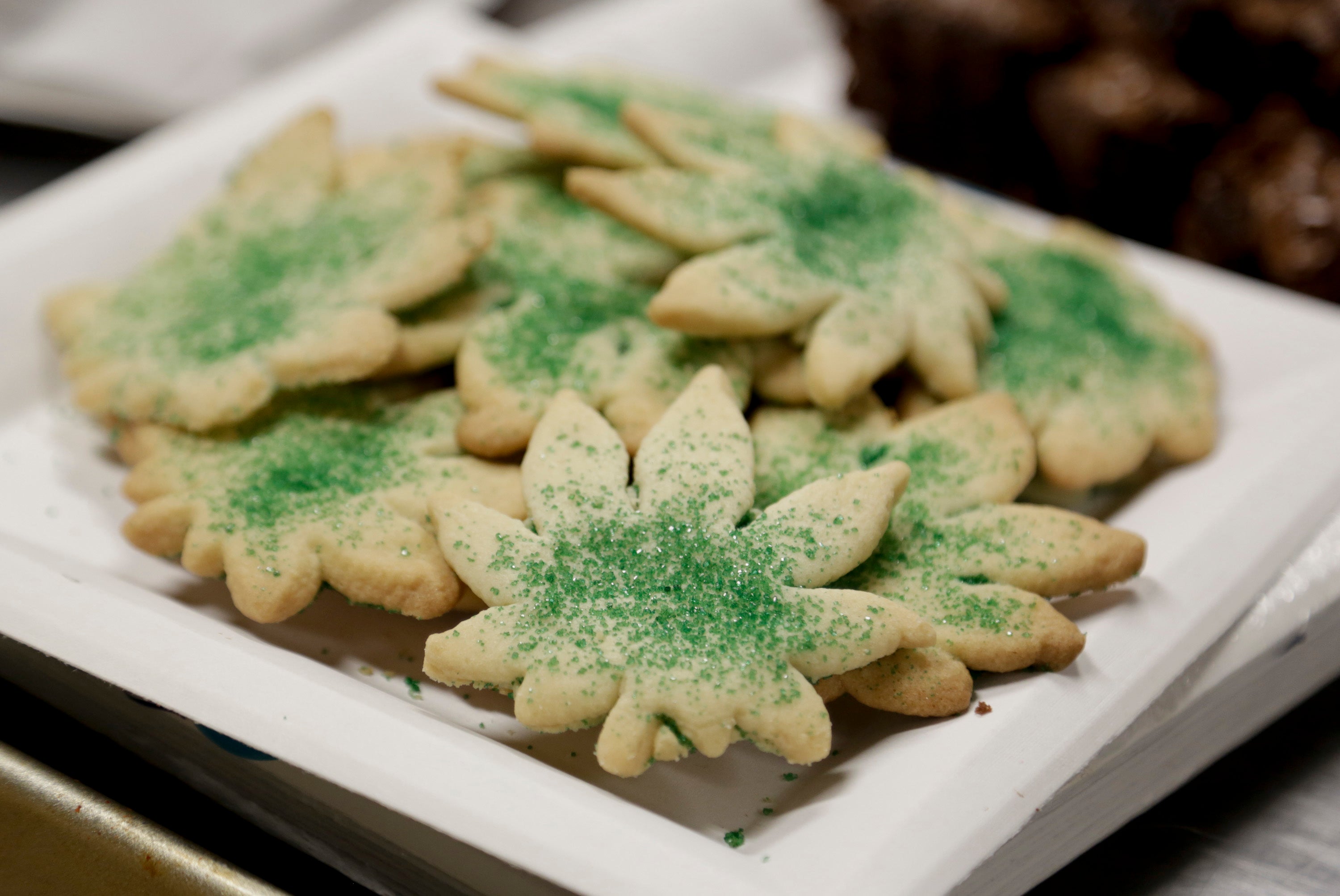 Legalized marijuana sends more kids to the hospital in Colorado
More children are ending up in the emergency room or needing other treatment for marijuana exposure in Colorado since the state legalized pot for recreational use, a new study finds.
Researchers from the University of Colorado Anschutz Medical Campus, in Aurora, wanted to see if unintentional marijuana exposures in children ticked up after the drug became legal for adult recreational use in 2014. (Medical use of marijuana has been legal in Colorado since 2000.)
The authors analyzed data on hospital admissions at a children's hospital and at a regional poison center between 2009 and 2015. Eighty-one children -- all under 10 years old -- were treated at the hospital and 163 marijuana exposure calls were made to the poison center.
In both settings, cases of marijuana exposure in kids escalated after legalization more than the researchers anticipated, senior study author Dr. Genie Roosevelt told CBS News. The study was published today in JAMA Pediatrics.
The average rate of marijuana-related visits to the children's hospital increased from 1.2 per 100,000 population two years before recreational legalization of the drug to 2.3 per 100,000 population two years after the law changed. The state saw an average 34 percent increase in poison center cases per year -- significantly higher than the average 19 percent increase in the rest of the United States.
The study noted that as of 2015, more than half of U.S. states allowed medical marijuana and four states allowed recreational marijuana use, but the impact on kids is not well understood.
"We expected a slight increase in marijuana exposures in young children after legalization of recreational marijuana in Colorado, but the increase was much more dramatic -- five-fold -- than we anticipated," Roosevelt said.
The exposures can make kids really sick, she said. The majority of the children had symptoms including sleepiness or trouble with balance, which typically goes away within six to 24 hours. But about 20 percent needed to be admitted to the hospital and 15 percent of cases were so severe they ended up in the intensive care unit.
"Marijuana exposures in young children have resulted in respiratory compromise requiring the use of a ventilator and intensive care unit admission in a handful of cases," she said.
Toddlers were the age group most at risk. In many cases, they got their hands on marijuana edibles like candy, cookies or brownies laced with the drug.
In Colorado, you have to be 21 or older to buy, possess, or use recreational marijuana, and it is illegal to give or sell recreational marijuana to minors.
Recreational marijuana products are supposed to be packaged in child-safe containers, but Roosevelt said about half of the children treated appeared to have reached for marijuana-laced baked goods or other edibles that their parents, relatives, or a neighbor or friend had left around the house.
"The caretakers were leaving these in plain sight of children and outside of child-safe packaging," Roosevelt said.
"We'd like people to think of these products as medication. Stored out of sight and away from children, like your aunt's diabetic medication. We need to make that cultural leap," she added.
Thanks for reading CBS NEWS.
Create your free account or log in
for more features.