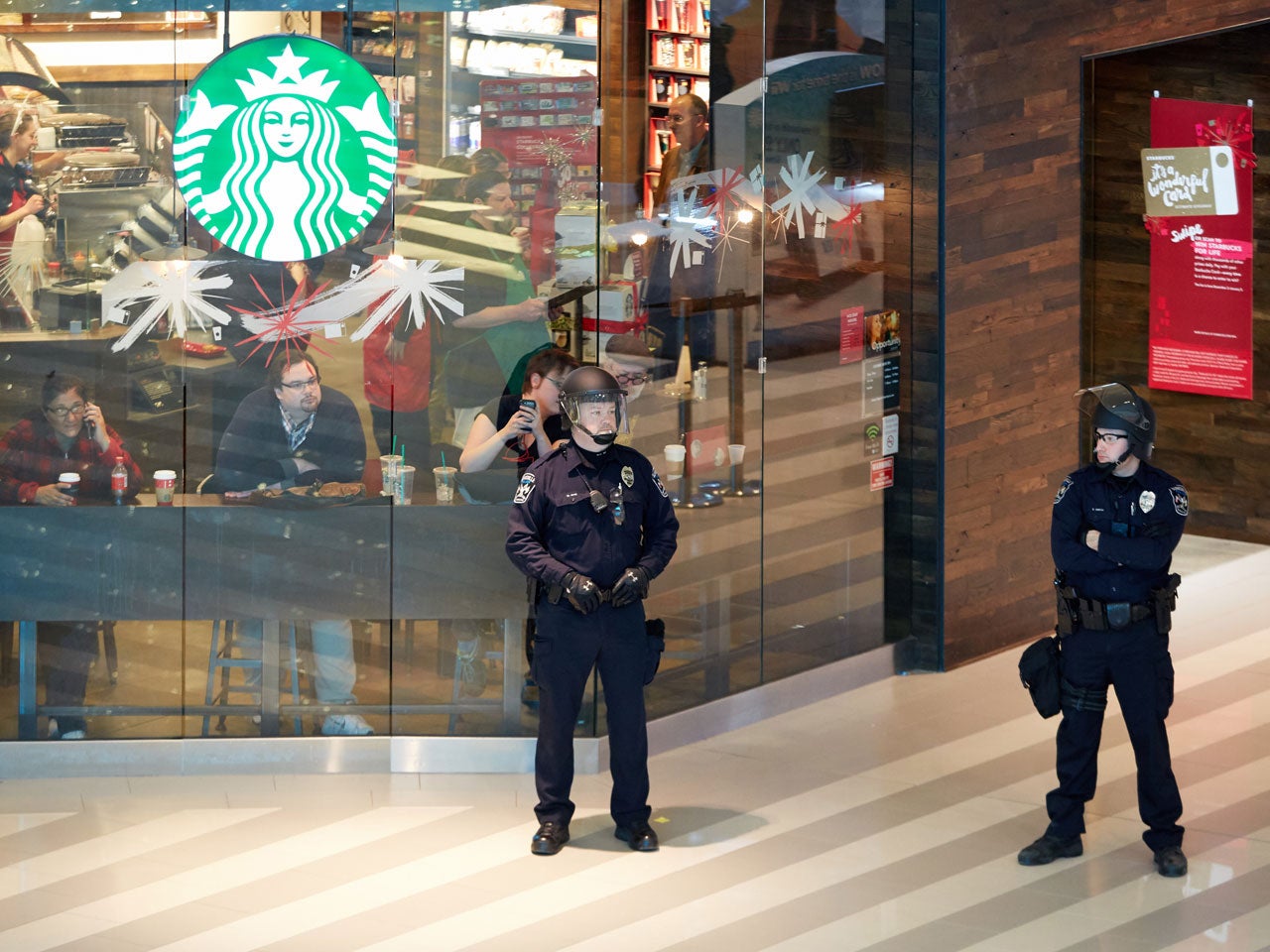 Mall of America unsuccessful in barring Black Lives Matter
MINNEAPOLIS - Activists are planning a Black Lives Matter demonstration that they say could bring hundreds of protesters to the Mall of America on the day before Christmas Eve.
The protest Wednesday is aimed at drawing attention to the police shooting last month of a black Minneapolis man, Jamar Clark. The 24-year-old died the day after he was shot in north Minneapolis by police responding to an assault complaint.
The mall sought a court order blocking the planned protest. A judge barred three organizers from attending the demonstration but said she doesn't have the power to prevent others from showing up to demonstrate.
A similar demonstration drew hundreds of protesters to the mall last December and forced some stores to close. The rally was part of protests happening nationwide after officers weren't charged in the deaths of unarmed black men in Missouri and New York.
Mall representatives had warned protesters in advance that they could be removed, arrested and banned. The mall's management issued a statement Saturday saying it was "extremely disappointed" that protest organizers ignored the policy banning political protests.
Bloomington police said 25 people were arrested last year during the protests for trespassing, failure to disperse and disorderly conduct. Commander Mark Stehlik said he was not aware of any injuries or property damage.
Bloomington police have not said what security measures the mall may put in place to curtail the protest.
Thanks for reading CBS NEWS.
Create your free account or log in
for more features.