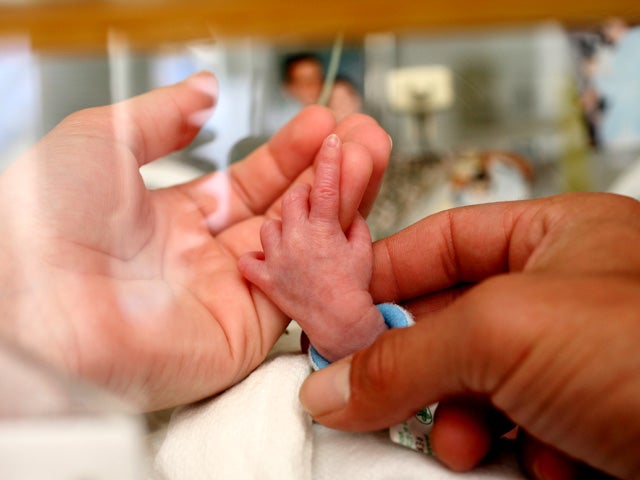 Lullabies and infant-synchronized music may help premature babies' development
Live music may be able to aid in the development of premature babies.
A study published online in Pediatrics on April 15 has shown that lullabies and other music therapies including simulated womb sounds increased feeding and sleeping in premature infants who were staying in neonatal intensive care units (NICUs).
"Historically, premature infants were thought to be best off left alone in a quiet, closed incubator with no stimulation," study author Joanne Loewy, director of Beth Israel's Louis Armstrong Center for Music & Medicine, said to HealthDay.
"In more recent times, we're seeing that the right kind of stimulation -- particularly live, interactive music -- can enhance babies' neurological function and increase their quiet-alert state. It helps them through those tough moments...the more we can regulate the sound environment, the better they're going to fare," she added.
Researchers looked at 272 babies in 11 different NICUs around the country. The babies were born at least 32 weeks into gestation. They were all small for their gestational age and had different health issues.
Three times a week for two weeks music therapists would use devices called Remo ocean discs (a cylinder with metal beads inside) and gato boxes. These items played two-tone heartbeat womb sounds and other "whoosh" audio cues which were synchronized with the baby's vital signs, as monitored by their breathing rate, eye movements and other monitors.
Parents and therapists were also asked to sing a preferred lullaby called "songs of kin" or "Twinkle, Twinkle Little Star" if they didn't have a selected song. Parents chose songs like "I Heard It Through the Grapevine" and "Eight Days a Week." The tune was synchronized to the infant's vital signs as well.
The babies that were exposed to the music had positive health effects. Remo ocean discs was associated with the best blood-oxygen levels and quiet-alert states. Sucking behavior was best with the gato box.
Singing was shown to increase alert times the best. Babies of parents who chose their own sing had better feeding behaviors and consumed more calories compared to the "Twinkle" babies. However, those who heard the "Twinkle" song had higher blood-oxygen levels than those whose parents selected the tune. Whether parents or musical therapists sang or whether the babies were held or stayed in incubators during the performance did not make a difference.
Parents also reported stress levels within the NICU decreased with more music.
"Many NICUs are noisy, or people put on random lullabies that are recorded," Loewy said. "What we're saying is, it's not just any old lullaby that's recorded, it's the power of the parent's voice synchronized therapeutically...and the other two sounds that can have a therapeutic benefit."
While the study showed that the babies improved from their previous conditions, there was no group that did not listen to music or was placed in complete silence so no comparisons could be made on that end.
Still, experts agreed that soothing music may be able to help.
"(Sounds in NICUs include) loud machinery, medical rounds coming through with 12 people, alarms on ventilators and pumps, the hiss of oxygen," Helen Shoemark, a music researcher at Murdoch Childrens Research Institute in Melbourne, Australia, said to the New York Times. "Sound can be damaging. But meaningful noise is important for a baby's brain development."
Thanks for reading CBS NEWS.
Create your free account or log in
for more features.