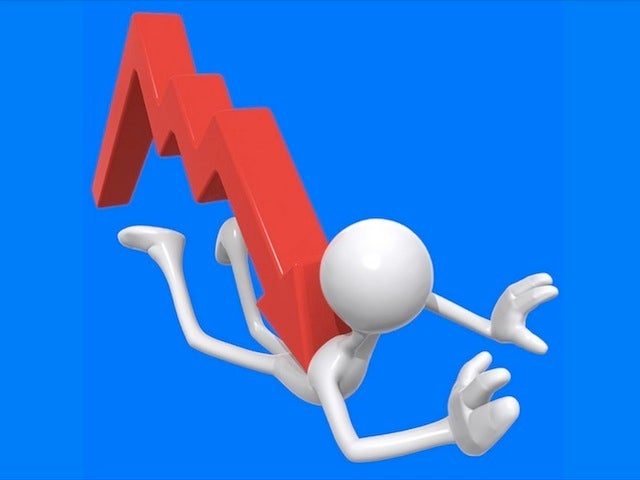 Leadership lessons from BlackBerry's demise
(MoneyWatch) COMMENTARY The amazing thing about startups is you have no idea if what you're doing will go viral. And you certainly don't know when or why. One thing's for sure: When it happens to you, it feels like you're on top of the world -- like nothing could ever go wrong.
That's so not how it works.
In 2003, a little-known Canadian pager company, Research In Motion (RIMM), came up with a "push" email device with a built-in QWERTY keyboard. The BlackBerry did one thing flawlessly -- it enabled corporate users to use email from just about anywhere. Who knew that was a killer app? Nobody I knew, that's for sure.

RIM CEO's wacky new planBlackBerry: How RIM destroyed a great brand10 big brands in big trouble
But the next thing you know, venture capitalists, bankers, and executives are thumbing their brains out in meetings and boardrooms everywhere. The CrackBerry was born. Suddenly, smartphones made sense, and RIM owned the market. Sales went through the roof, topping $1 billion in 2005 and $10 billion just four years later.
But the thing about disruptive technology is it can work for or against you.
RIM was caught completely by surprise when Apple (AAPL) launched the iPhone in 2007 and took smartphones to the next level with an advanced web browser and third-party app support. Google (GOOG) followed shortly thereafter with its own Android platform. Turns out a smartphone could have other killer apps. Suddenly, the BlackBerry had company.
RIM co-CEOs Mike Lazaridis and Jim Balsillie responded with a remarkable imitation of two deer caught in the headlights. First, there was disbelief, then mockery, and finally, agonizingly slow, grudging efforts to catch up. And they never once admitted they were in trouble, even as the iPhone and Android decimated BlackBerry's market share. Even after another Apple breakthrough, the iPad, hit the market.

Finally, after RIM had lost $70 billion in market value and was forced to take a $485 million charge on unsold PlayBook tablets, enough was enough. In January, Lazaridis and Balsillie stepped down and, of all things, appointed a little-known insider, co-COO Thorstein Heins, to replace them as CEO. In his "coming out" conference call, Heins wasted no time breaking out the company Kool-Aid, boldly announcing his plan to simply stay the course, "I don't think that there is some drastic change needed."
Last week, Heins finally came to his senses, declaring what investors, employees -- indeed, everyone -- wanted and needed to hear: "It is now very clear to me that substantial change is what RIM needs." The company also announced the departure of two key executives, that Jim Balsillie will step down from the board, and that it's reviewing "strategic opportunities," meaning it may not survive as a standalone company.
Now, was that so hard? If only it hadn't taken five years.
While this sort of thing happens all the time in the business world, rarely, if ever, has there been such an impressive example of one company's leadership doing so many things so terribly wrong, one right after another, causing the premature demise of a once-great brand. There are powerful lessons here for all of us.
Highly competitive global markets are brutal and unforgiving. There are only two types of companies -- the quick and the dead. Time is never on your side. There simply is no excuse for a "wait and see" approach when you're dealing with a company like Apple and a breakthrough like the iPhone. Because it took five years for RIM's executives to wake up and realize their predicament, the company may very well bite the dust.
Diversity is a good thing. A board populated entirely by bean-counters is a bad idea. All eight of RIM's outside directors, including its chairman and lead director, are accountants, economists, and finance people. (No kidding. You can read their bios here.) Like minds think alike and are subject to group-think. When it comes to strategic oversight and corporate governance, as with so many things, a little diversity is essential.

Always respect the competition. Former Intel (INTC) CEO Andy Grove had it right -- only the paranoid survive. Once you've managed to create a killer app, a giant market opportunity that never before existed, you need to do three things: scale to keep up with demand and growth, continue to innovate, and look out below -- competitors are coming after you. Don't let success go to your head. Inertia, breathing your own fumes, will spell disaster.
Promoting from within isn't necessarily a good idea. Had IBM (IBM) promoted from within the company in 1993 instead of hiring Lou Gerstner as CEO, there probably wouldn't be an IBM today. Likewise, the situation at RIM calls for an outsider. Heins was part of the problem; now he's supposed to be part of the solution. Sorry, I don't think it works that way. It doesn't bode well that, as part of the company's leadership, he couldn't see what so many outsiders saw long ago. Moreover, many -- including me -- don't see him as turnaround CEO material.
Capitalism is alive and well. A recent Harvard Business Review article declares, "the capitalist system is under siege" and needs fundamental change because companies are more or less evil. Look, the banking meltdown didn't change the fundamentals of capitalism. We're all stakeholders in companies. As employees, investors, partners, whatever, we want our executive management teams focused on delivering products that beat the competition, gain market share, and grow revenues and profits. If not, we end up losing our jobs, our 401Ks, our business. That doesn't mean companies should destroy the environment in the process of growing their business. I happen to think executives can walk and chew gum at the same time.
More than anything, RIM's premature demise reinforces that entrepreneurial success can be fleeting. It teaches us that the companies we can learn the most from -- the leaders that deserve our respect and admiration -- aren't the ones with a viral product, but the ones that survive the onslaught of competitive markets and somehow continue to thrive.
Image courtesy www.lumaxart.com
Thanks for reading CBS NEWS.
Create your free account or log in
for more features.