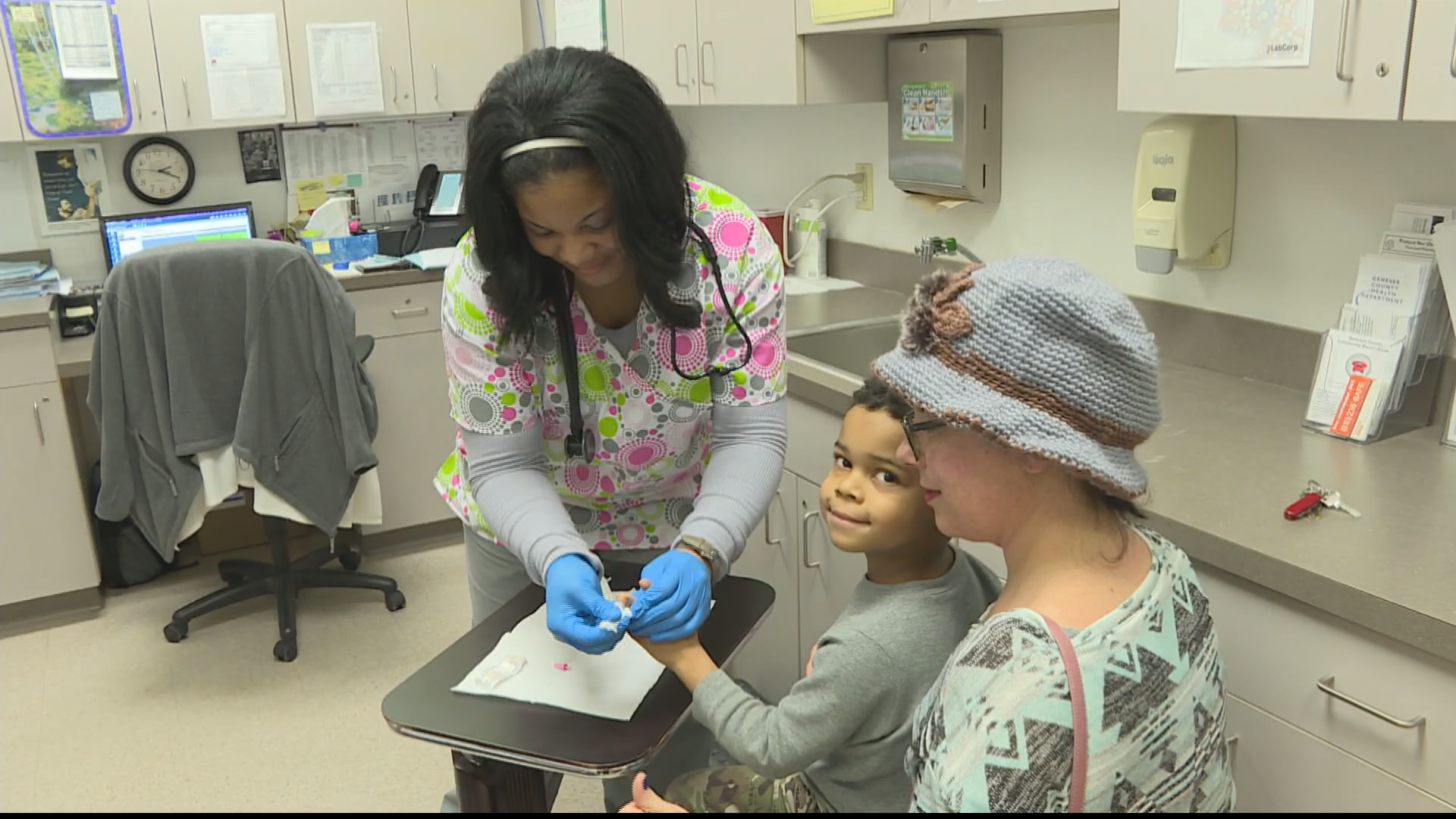 Parents urged to retest children for lead after FDA warning
If your child has been tested for lead poisoning, there's a chance the results may not have been accurate, and health officials say some people will need to be retested.
Children age 6 and under whose blood was tested for lead using the Magellan LeadCare Testing Systems may not have received an accurate result, the U.S. Food and Drug Administration said this week. The test may underestimate the amount of lead in blood and give normal results when lead levels are actually elevated.
Pregnant and nursing moms who received the test from Magellan Diagnostics should consult with their doctor about whether to get retested, the Centers for Disease Control and Prevention advised.
The American Academy of Pediatrics also issued a warning about the inaccurate tests.
Concerned parents should talk with their pediatrician because children are especially vulnerable to lead poisoning.
If a child 6 or younger has had the Magellan test and the results showed 10 micrograms per deciliter or lower, they may require a retest, the American Academy of Pediatrics said in a statement.
Lead is a heavy metal found naturally in the environment, and it's common in many consumer products. It can be dangerous to the developing brains of babies and children, even at low levels, leading to learning disabilities, behavioral problems such as hyperactivity and attention problems, and low birth weight. At higher levels, lead poisoning can cause seizures, coma and death.
Lead tests aren't routine for children, but a pediatrician will perform a blood test if there are risk factors, including if a child lives in a city with high risk such as Flint, Michigan, where high lead levels were discovered in the water supply. They may also test a child who lives in an older house built before 1978 — the year lead paints were banned for household use. Or a test may be recommended if a youngster lives in an older home undergoing renovations.
Some toys, hobbies and even a parent's job may increase a child's risk for lead poisoning, health officials said.
It's estimated that children in at least 4 million households are exposed to high lead levels, according to the CDC.
"There is no safe level of lead exposure for children, and the best 'treatment' for lead poisoning is to prevent lead exposure before it happens," Dr. Jennifer Lowry, chair of the American Academy of Pediatrics Council on Environmental Health, said in a statement.
Preventing lead exposure in the first place is the most reliable and cost-effective way to protect children from lead poisoning, according to the AAP.
"While today's warning is a reminder about the importance of lead testing to diagnose and treat children who have been exposed to lead, we can and must do more to prevent lead poisoning in the first place," said Dr. Fernando Stein, president of the American Academy of Pediatrics.
He said, "The AAP calls for stronger federal funding for lead poisoning surveillance and investigations, expanded support for local and state governments to remove lead hazards from children's homes, and stronger federal standards that will truly protect children."
Thanks for reading CBS NEWS.
Create your free account or log in
for more features.