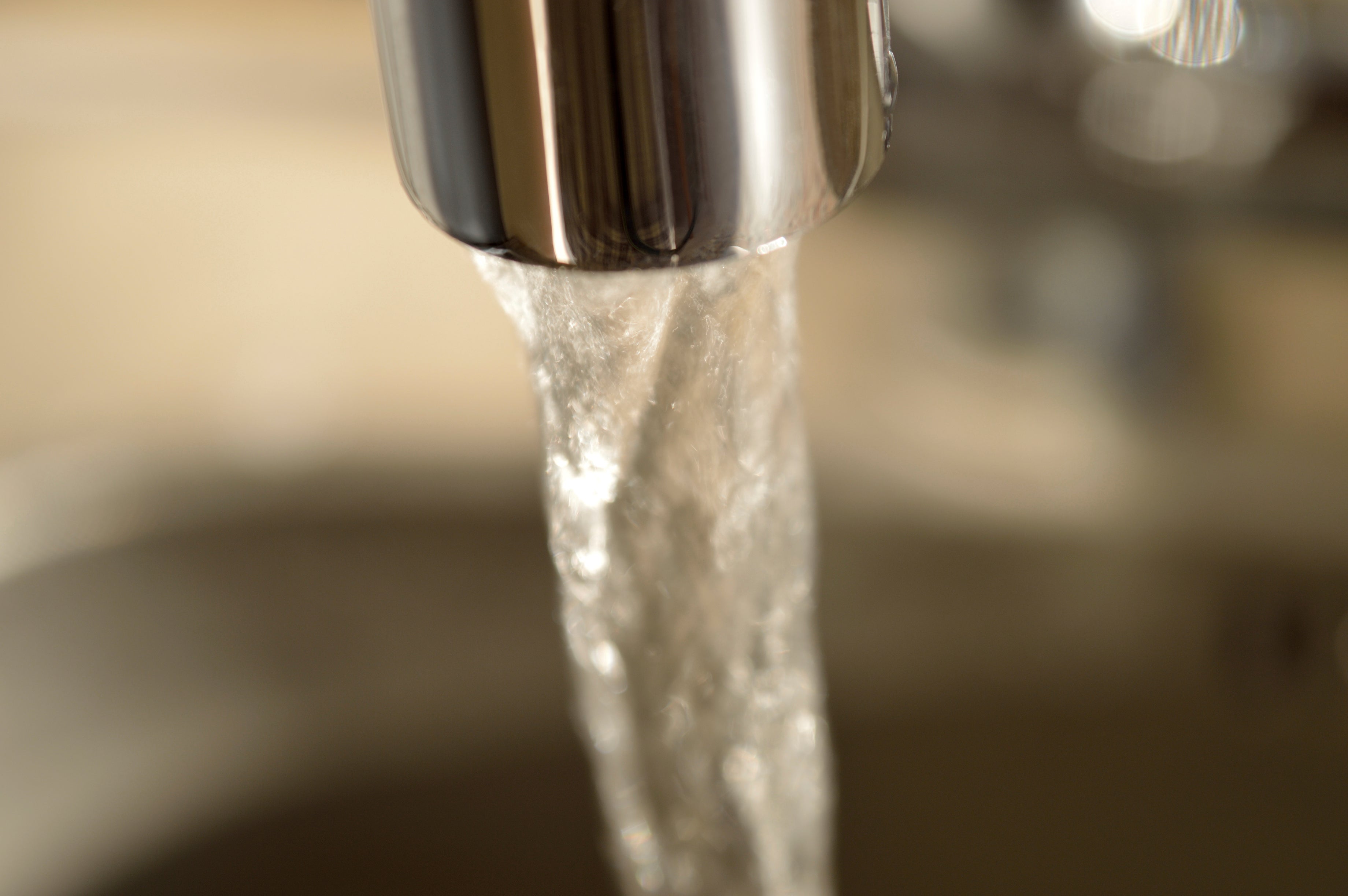 Water crisis in Flint declared public health emergency
A public health emergency has been declared in cash-strapped Flint, Michigan, after tests showed the city's water supply is causing elevated levels of lead in children, following months of complaints about the smell and taste.
Michigan Gov. Rick Snyder announced Friday that the state will spend $1 million to buy water filters and immediately test water in public schools in Flint. He also announced expanded health exposure testing, continued free water testing, and quicker steps to ensure that water from the Flint River is effectively treated.
The problems arose after the city broke away from Detroit's water system in 2014 and began taking water from the Flint River to save money, pending the completion of a new regional pipeline in 2016.
On Thursday, the Genesee County health department declared a public health emergency, recommending that people not drink the water unless it has been filtered and tested to rule out elevated levels of lead. More steps will be announced Friday.
County Commissioner Brenda Clack told residents that infants and children should not use the water coming from the taps in the city of Flint.
"Individuals who have respiratory conditions should not use the water, pregnant women should not use the water - it's imperative that they not use the water," she urged.
The problem: Although the river water is treated, it is corrosive and releasing lead from old plumbing in thousands of homes.
A coalition of residents and national groups petitioned the U.S. Environmental Protection Agency to order the state to reconnect Flint to Detroit water.
"As evidenced by the ongoing poisoning of the children of Flint, it's time for the EPA to take immediate action to provide us with a safe water source," LeeAnne Walters, a Flint parent and member of the Water You Fighting For group, said Thursday.
Flint, 60 miles north of Detroit, is among a number of communities that have complained about the rising cost of Detroit's water and sewerage service, which serves about 4 million people in southeastern Michigan. It opted to temporarily use the Flint River until a new line to Port Huron opens in 2016 at an annual cost of $12.5 million.
The decision to break away from the Detroit system was made while a Snyder-appointed emergency manager was running the long-struggling city, which had reached a financial crisis.
"In terms of a mistake, what I would say is we found there are probably things that weren't as fully understood when that switch was made," the governor said Wednesday.
His comments marked a significant shift. In July, a spokesman for the state's Department of Environmental Quality, Brad Wurfel, recommended home tests but added: "Anyone who is concerned about lead in the drinking water in Flint can relax."
Residents are unhappy with the taste, smell and appearance of water from the Flint River and have reported rashes, hair loss and other health concerns that they attribute to it. A General Motors plant stopped using the water because it was causing excessive rust.
Despite the complaints, city officials had said state tests showed the water met federal safety guidelines.
But in September, Virginia Tech researchers released a report saying Flint's water was creating a health threat in old homes that have lead pipes or pipes fused with lead solder. And doctors last week reported high levels of lead in local children's blood samples, also blaming water pipes.
Flint officials say they know which homes have risky pipes but that the information is on about 45,000 index cards and difficult to retrieve.
The city is now telling residents to use only cold water for drinking, cooking and making baby formula, and recommending they use the certified filters. The General Motors Foundation, the local United Way and others have given at least $105,000 to buy filters for 5,000 residents.
"It's our intention to begin the distribution of those as soon as possible," Genesee County Health Officer Mark Valacak said. "This community always comes together no matter what the challenge, and this is yet another challenge but we are fortunate in having a number of community members who have come to the forefront."
Thanks for reading CBS NEWS.
Create your free account or log in
for more features.